Give your users the ability to connect with whoever they want with just one click; using a virtual room and devices that allow you to connect your users to their videoconferencing systems.
Do you need new videoconferencing rooms that allow you to connect to all your interlocutors regardless of their coworking system?
Equip yourself with "open"
meeting rooms
with Videlio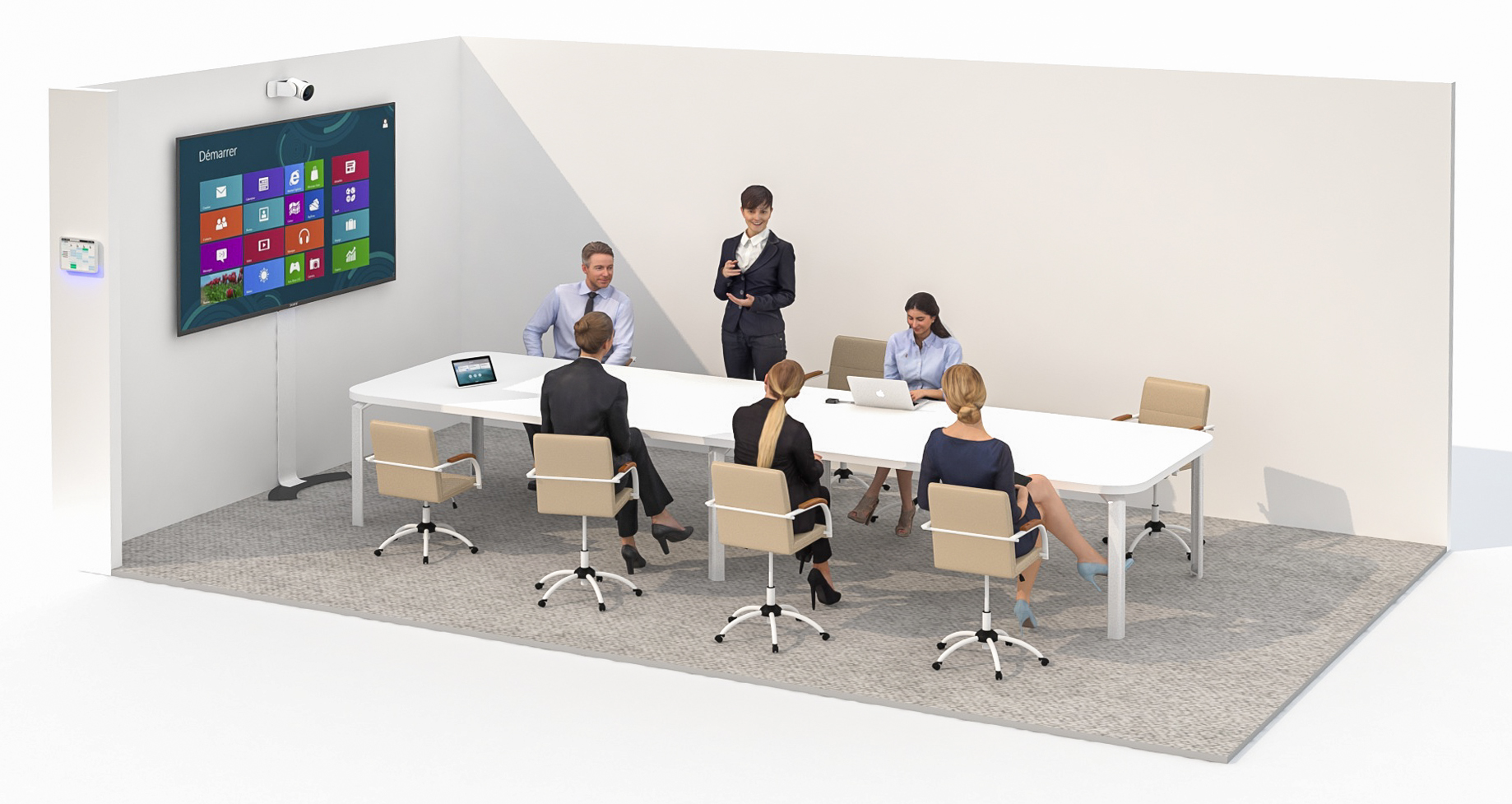 Videlio Interoperable Rooms proposal
Videlio offers you a turnkey coworking system, interoperable with the main coworking systems on the market.
Install reliable and secure video and sound systems

100% French systems

Equipment guaranteed 3 years
Download the offer sheet
1
INVITATION: Your users invite their collaborators or clients to participate in the meeting as they usually do (via teams, zoom, google, etc.) by inviting the coworking room.
2
LAUNCH THE MEETING IN ONE CLICK: Your users only have to launch the meeting remotely from the control table in the room, or in BYOD mode using a cable connected to their computer.
3
EXPERIENCE: Your users benefit from the comfort of coworking equipment and chats smoothly with their remote contacts.
SMALL MEETING ROOMS
Up to 4 people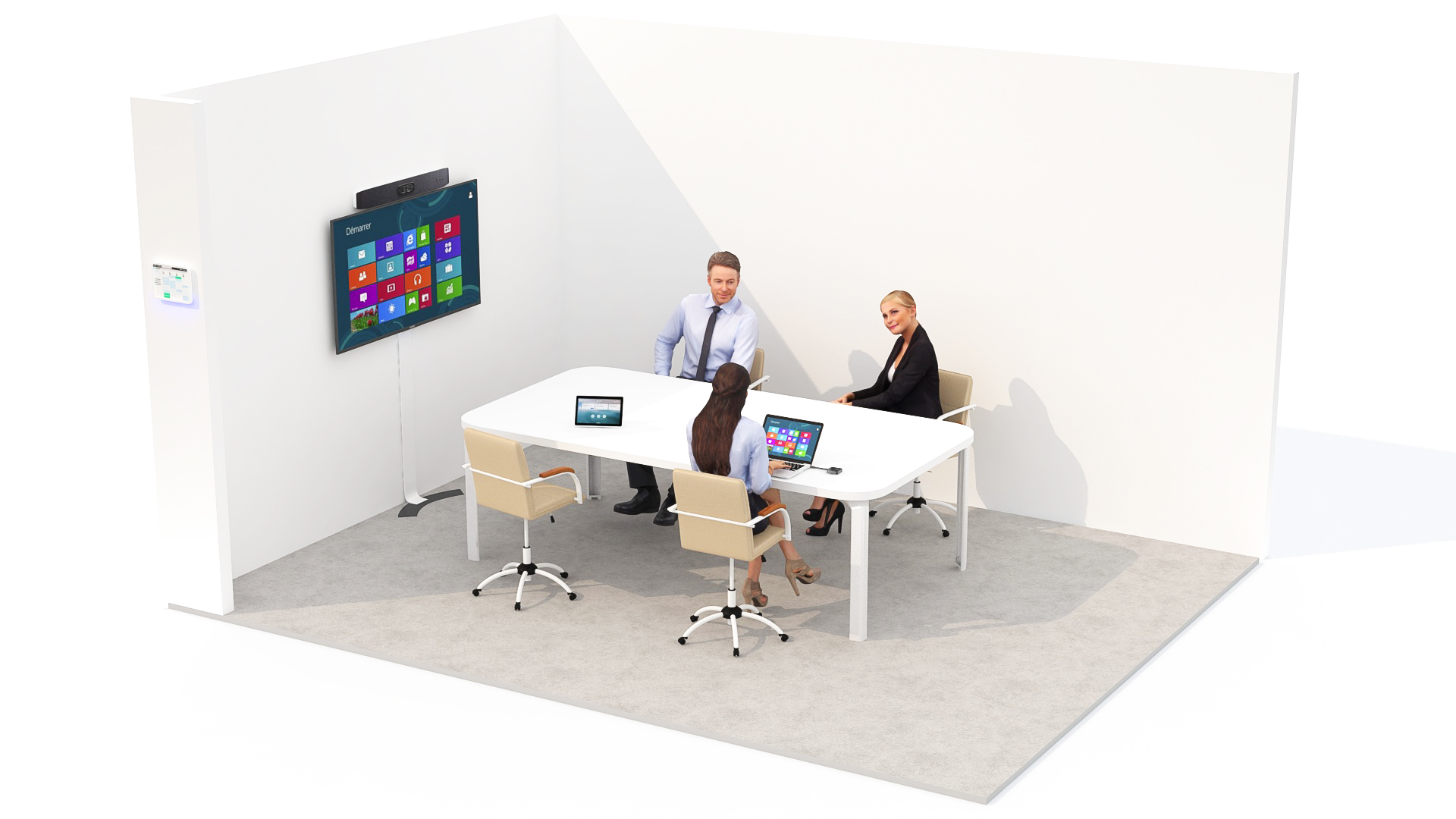 Coworking equipment, 55" screen, Poly X30 audio-video bar and piloting tablet
MEDIUM MEETING ROOMS
Up to 6 people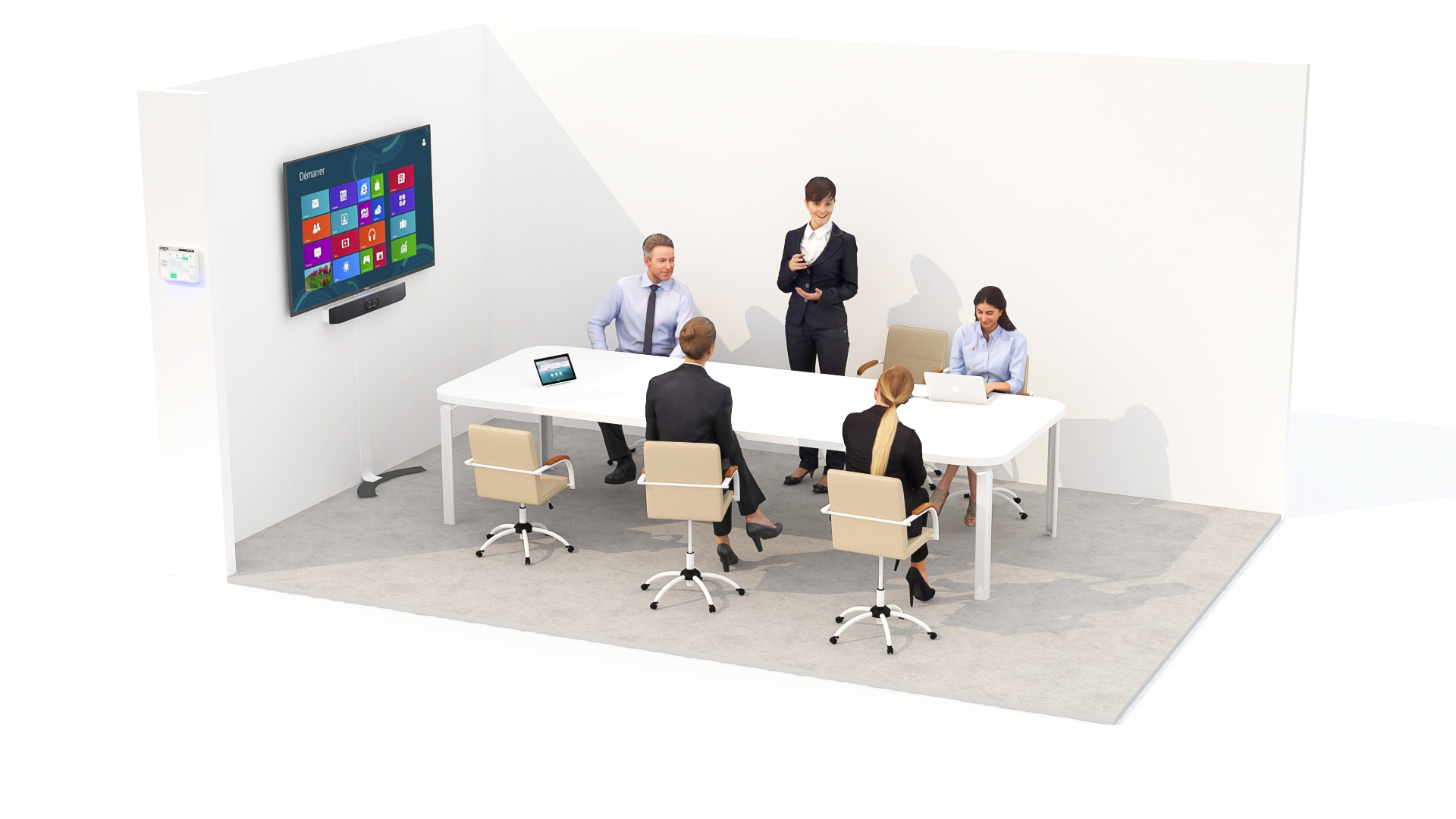 Coworking equipment, 65'' screen, Poly X50 audio-video bar and piloting tablet
LARGE MEETING ROOMS
Up to 8 people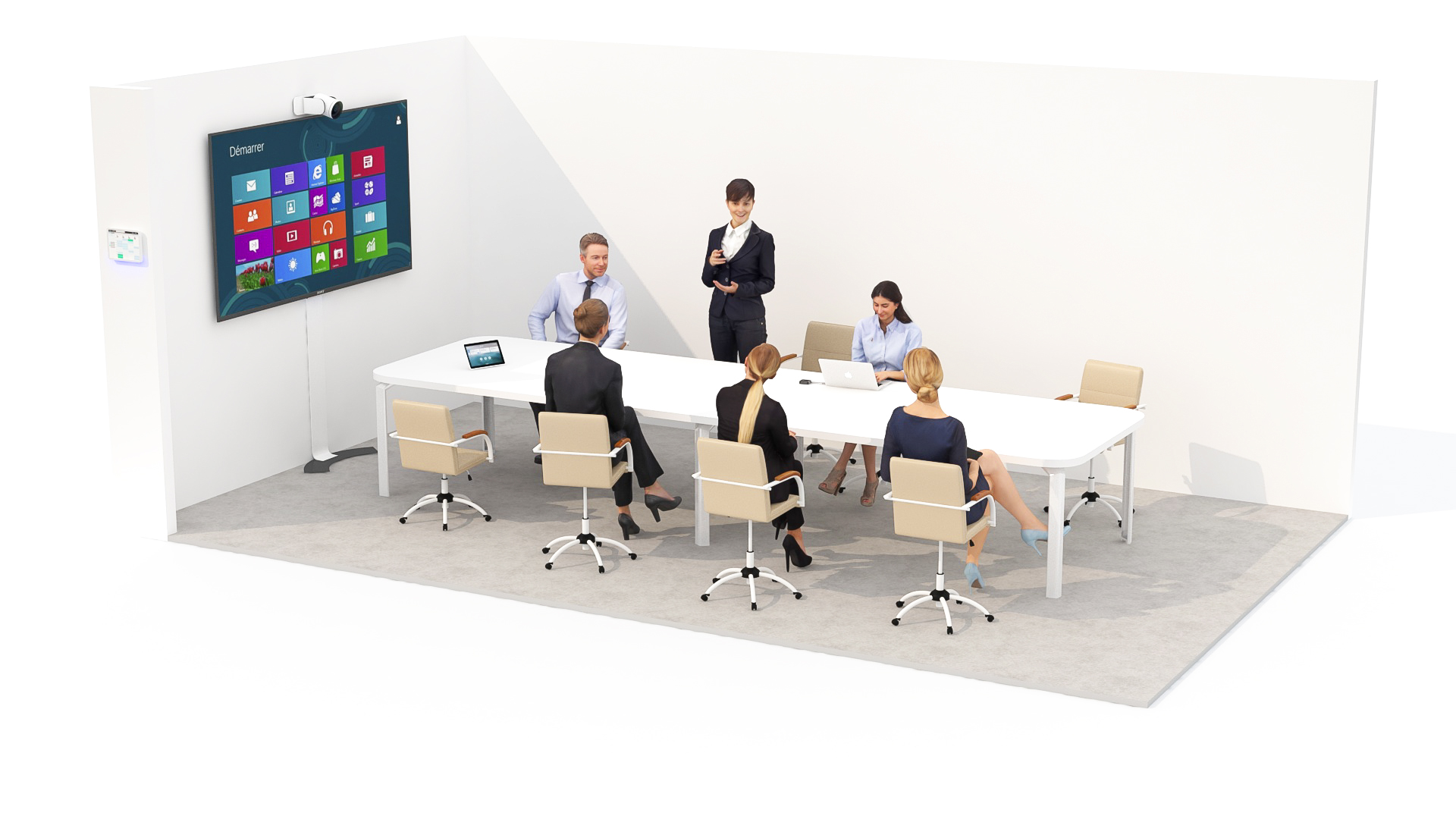 Coworking equipment, 75'' screen, Poly G7500 videoconferencing system and piloting tablet
Services
included in the proposal
Let your users focus on the essential,
our experts are there to manage techniques.
Your users can ask our experts for support in the event of a problem.
Equipment supervision: We take care of the proper functioning of your equipment and ensure its updating.