Mapping – Monument projection
Architectural Projection, also called video mapping or "3D mapping", is a projection technique that brings to life buildings or objects in volumes, mobile or not, thanks to the projection of animated visuals. Video content is tailored to the projection surface – to the millimeter – to perfectly match its shape. Mapping is generally performed on unusual and non-dedicated spaces, and aims to create the illusion of texture.
But what is the difference between video mapping and video projection? Mapping is by definition video projection, but the reverse is not necessarily the case. Video projection is a broader practice involving, as its name suggests: a video and a projector; but in this context, the video only acts as a backdrop with a flat image.
Do you want to liven up your community or enhance a building?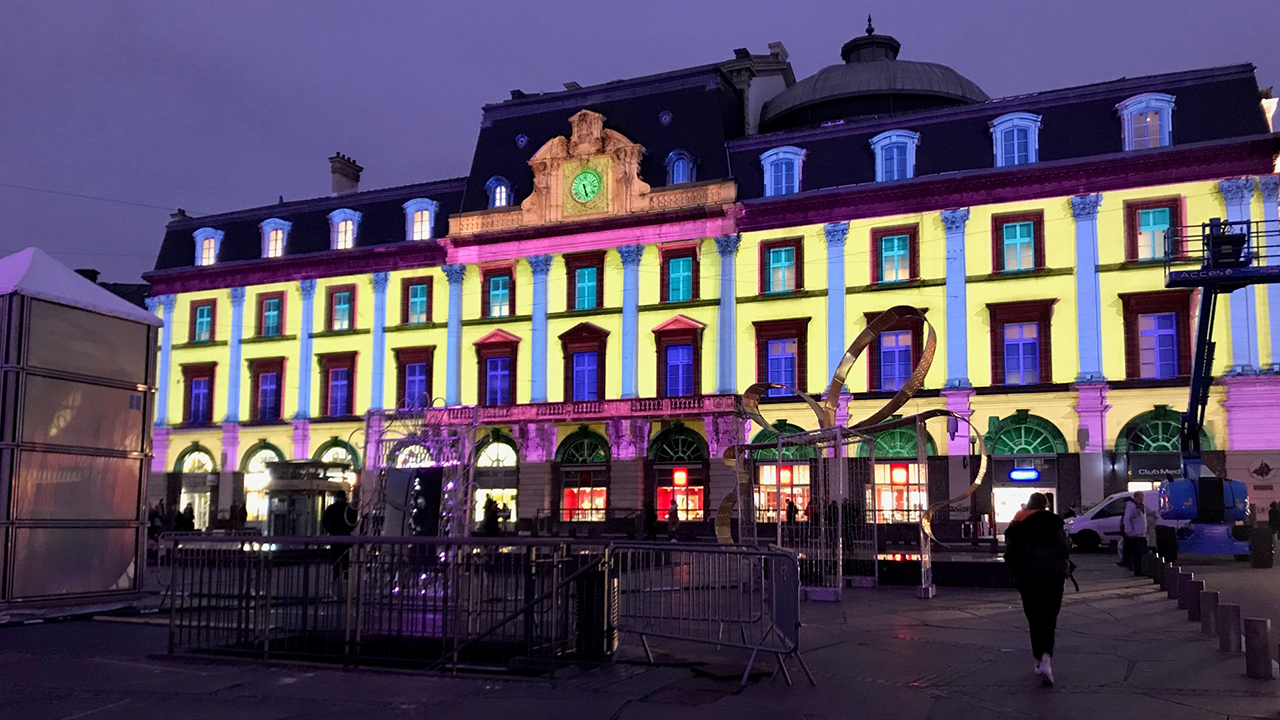 Architectural Projection proposal
Videlio experts accompany you for successful Architectural Projections.
Design office: advice, specifications, study
Technological choice: video projection, media management, show control, sound system, lighting
Project management: from study to deployment
Deployment
Operation & Maintenance
The complexity of Architectural Projections lies in the position of the technical elements needed to project the image.
For ideal projection, this equipment requires robust, waterproof and aesthetic reception structures – so as not to distort the premises.
VIDELIO has developed projection booths, suitable for one for several months in all places that can accommodate Architectural Projections.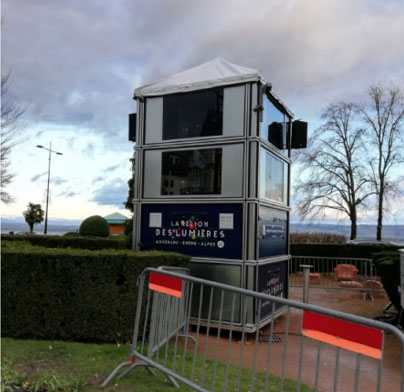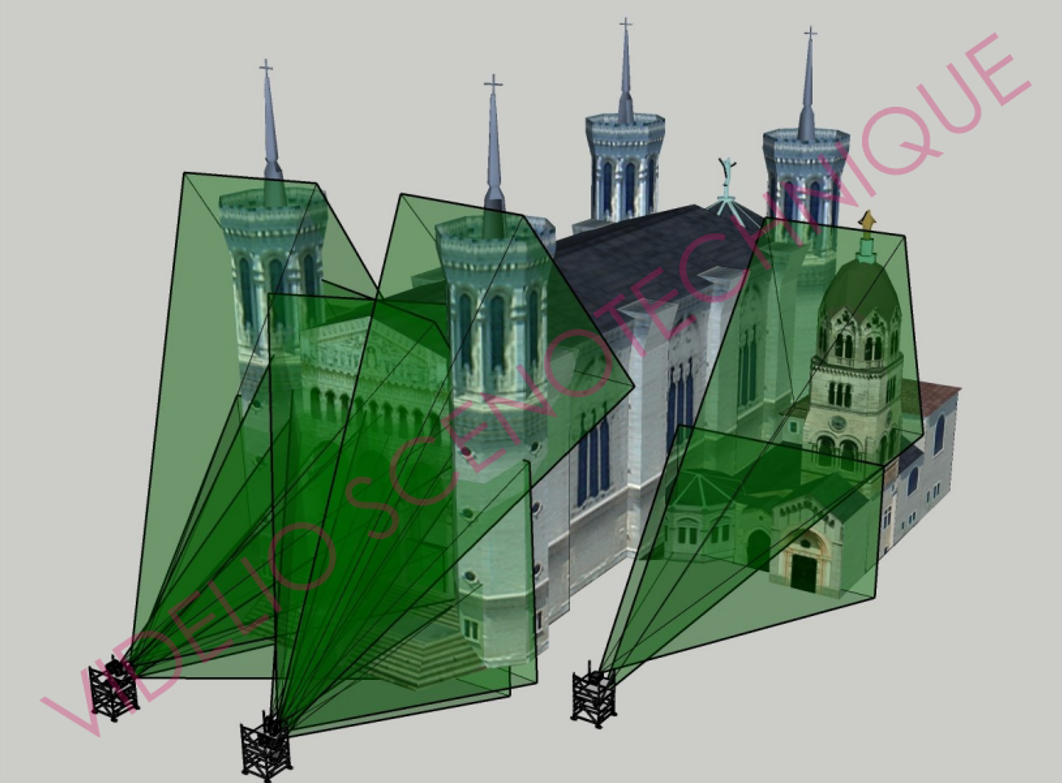 VIDELIO support provides a technical study ensuring the feasibility of your project.
Layout plan (area to be covered and projection surface)
Location of projection booths
3D simulation
Material description and technical synoptics
Video projection set up
Services 
Let your users focus on the essentials,
our experts are there to manage the techniques.