Recording studio equipment – Content studio equipment
Take advantage of a turnkey solution to create professional quality content in a fully equipped studio ready to welcome you. Prepare your message, we'll take care of the rest.
I have a project
Do you want to create quality content to record and process in post-production or to broadcast live?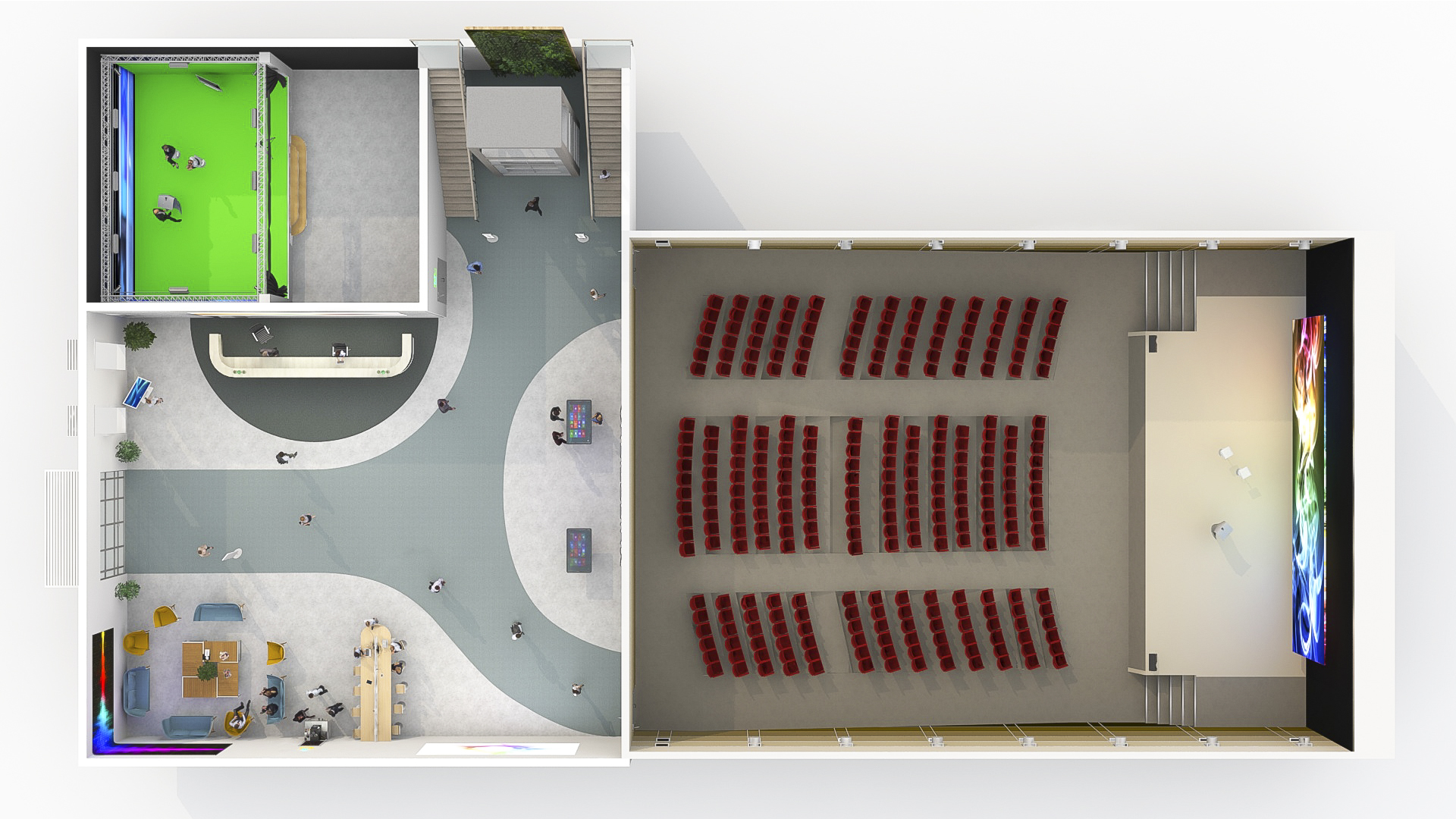 Studio Rental proposal
Videlio offers you a simple and turnkey solution to create and transmit your digital event.
Professional quality recording with transmission camera, sound recording and lighting.
A dedicated technical team for your event .
Ideal for your press conferences, speeches, webinars, training or client presentations.
1
Videlio experts set up the studio to meet your content creation needs
2
Automationswith scenarios are created to facilitate use of your most common operations.
4
Upon request, we propose to delegate staff to operate your studio for exceptional uses.
Studio Collab on the go
REPRODUCE A STAGE QUALITY RECORDING ANYWHERE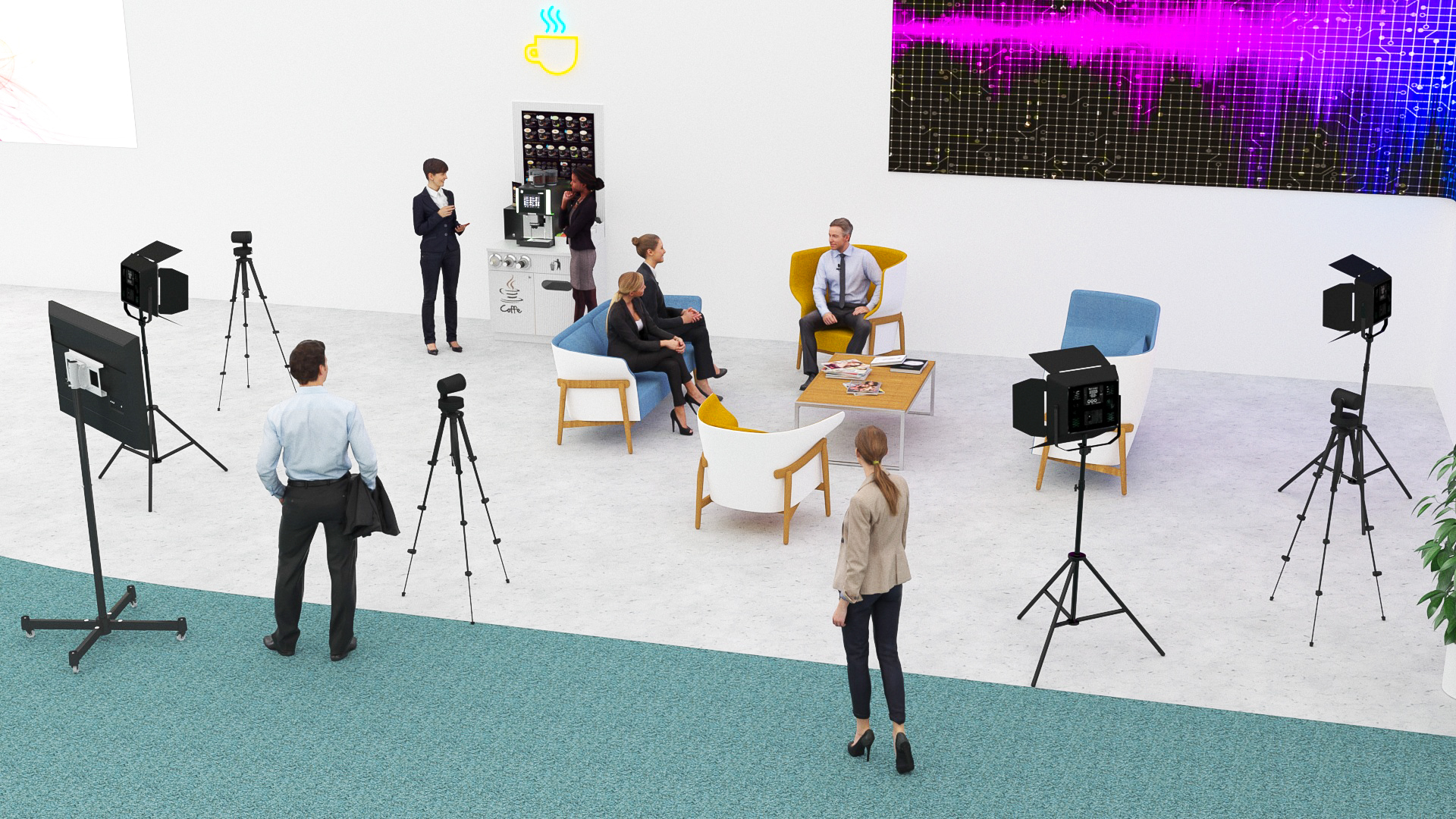 One Speaker
Light
Microphone
Two cameras: wide shot / close shot
Scheduled scenarios
Recording or videoconference
Distribution via coworking system
Room from 10 m²
Webcast Studio
GIVE YOUR WEBINARS AND RECORDED CONTENT A PROFESSIONAL QUALITY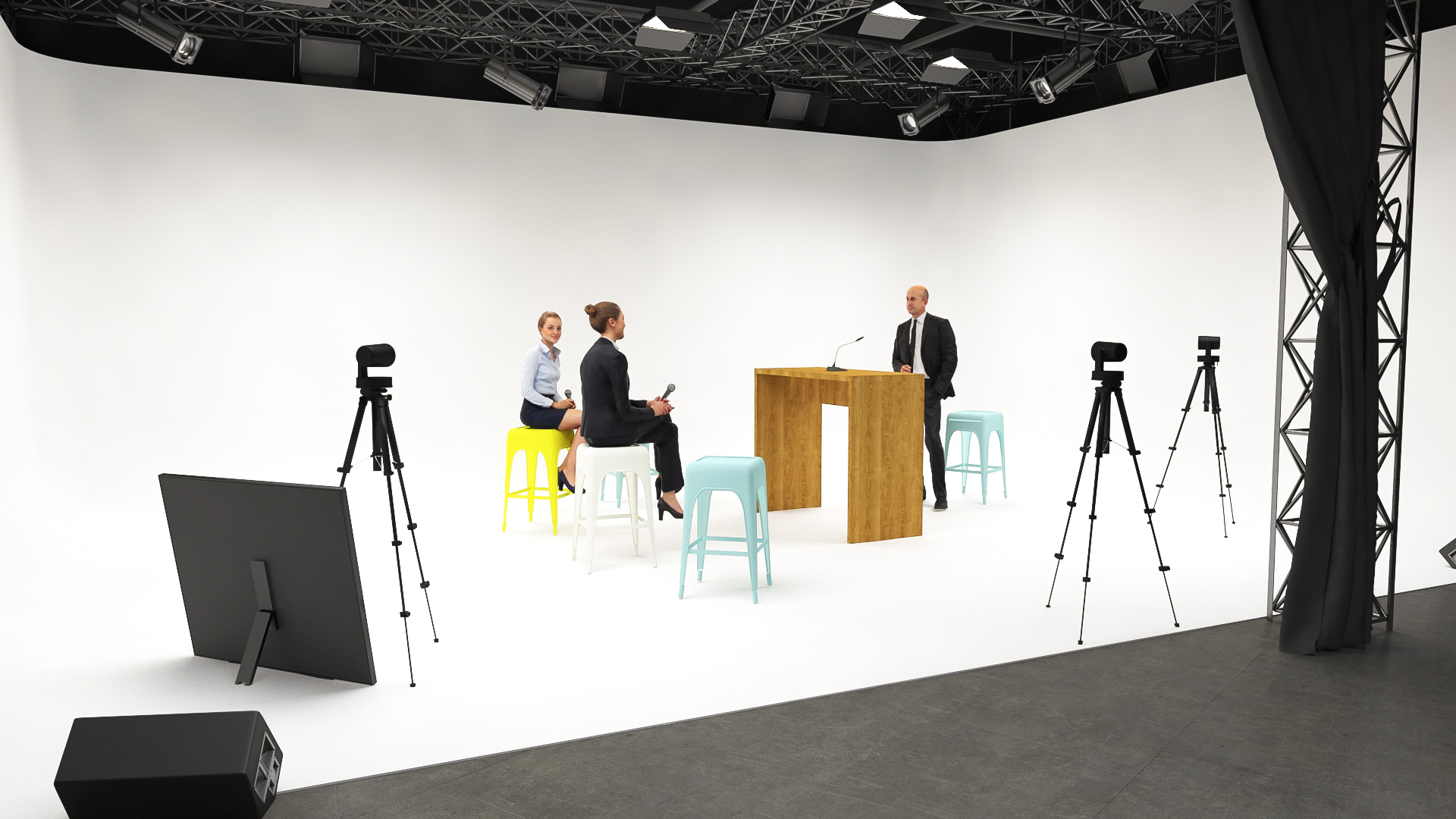 Two speakers
Record / Live
Adding external sources
Streaming
Decor info screens
Prompters
Timer
Audio video feedback
Recording or streaming or videoconferencing
Room from 15 m²
Studio Corpo
A TURNKEY LED-BACKGROUND STUDIO FOR A SUCCESSFUL RECORDING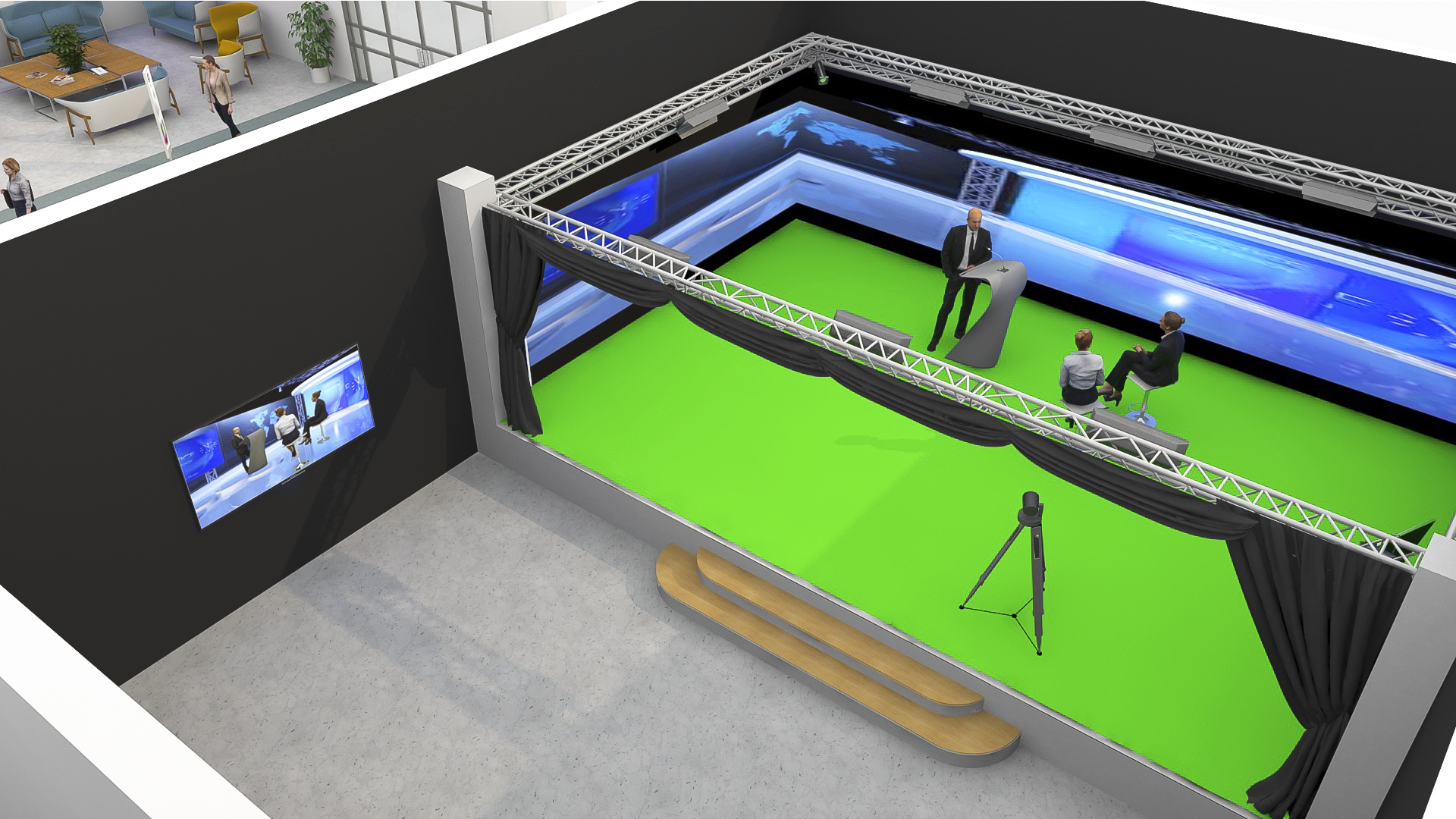 LED wall
Five speakers
Record / Live
IP technology
Prompters
Timer
Audio video feedback
Simultaneous recording, streaming and videoconferencing
Room from 20 m²
Services
Let your users focus on the essentials,
our experts are there to handle the technology.