Workspace  & Smart office solutions
Smart office – Managed services – Smart Building – Space management – IOT
Request a demo
Offer your teams and occupants a Service Application to promote coworking and agility in a more pleasant and inspiring work environment.
Thanks to a number of services designed for them.
WELCOME TO A HYBRID WORLD
Working methods and behaviours are fast-evolving. At a time when teleworking has won over more than one employee, the challenge is to promote the return to the office and to facilitate the daily life of your people in order to increase their productivity.
Offices are now places of creation, social bonding, collaboration and discussion. This requires the reorganization and adaptation of the working environment for your people.
The aim is indeed to offer your teams ideal working conditions through a range of services. In fact, it is now easy to streamline on-site traffic, to reserve a room or to detect the presence of your people via a digital "contactless" route.
But it doesn't end there: "What gets measured gets better". By placing the right sensors in the right places, you will be able to measure and analyze the uses of your equipment, to adapt it and offer spaces that perfectly meet the needs of your occupants.
Videlio supports you in the deployment and establishment of a platform to link up all the services you want to make available to your users: information (dynamic display, social networks, etc.), orientation, geolocation, identification / reservation of spaces (meeting rooms, collaborative spaces, offices, parking, etc.), direct access to associated services (catering, concierge, transport, etc.) incident / notification feedback, etc.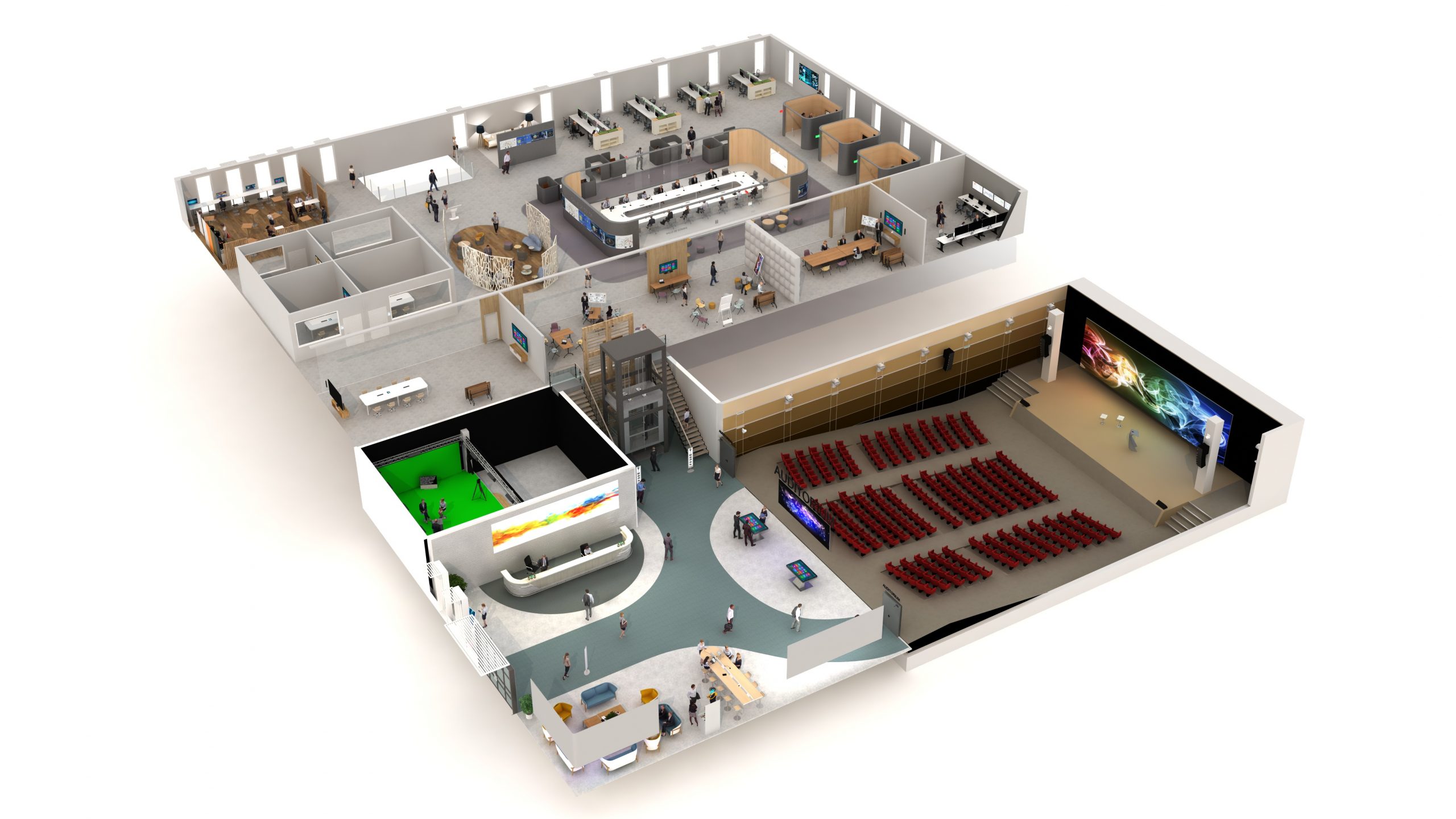 A SERVICES APPLICATION TO SIMPLIFY LIFE AND IMPROVE THE PRODUCTIVITY OF YOUR COWORKERS
A platform to manage all your services: Internal / external communication, management of shared spaces, interactive mapping, reservation of resources, availability of services, declaration of incident or satisfaction, notifications and events.
1
Streamline access to your real estate portfolio:
A consistent user experience – whatever the building

Visual assistance to identify spaces, resources, services

Geo Positioning: be guided to your coworking space

Find a colleague

Declare a visitor
2
Better use of meeting rooms and collaborative spaces:
Identify rooms and workspaces available in real time and suitable for their coworking needs

Simplify orientation

Space reservation

Facilitate the reporting of anomalies to allow rapid intervention: reporting incidents on the building (printer failure, meeting equipment, elevators, light bulbs, etc.)

3
Benefit from a single point of entry for services within a site:
Catering: viewing menus, ordering meals, waiting time, etc.

Concierge

Parking, Mobility

Third party services: Uber, G7, Sodexo, etc.

4
Know the number of people and the rate of use of service areas, offices, meeting rooms, etc.
Services
Videlio experts support you at all stages of your thoughts and projects. All the services proposed aim to facilitate and enrich the experience of the systems deployed for users. 
Skills
Videlio's dedicated skill centers deliver audiovisual services and solutions tailored to answer your organization's specific needs.