As an audiovisual service provider, Videlio teams integrate, deploy and maintain audiovisual systems intended for companies in the public and private sectors.
Every year, the Videlio teams support numerous projects in France, Europe and internationally: for companies, events, media, post-production, hotels, public organizations, schools, associations, etc.
All these sectors are present and established throughout France. So, in order to serve your projects as closely as possible, Videlio has no less than 18 agencies in France.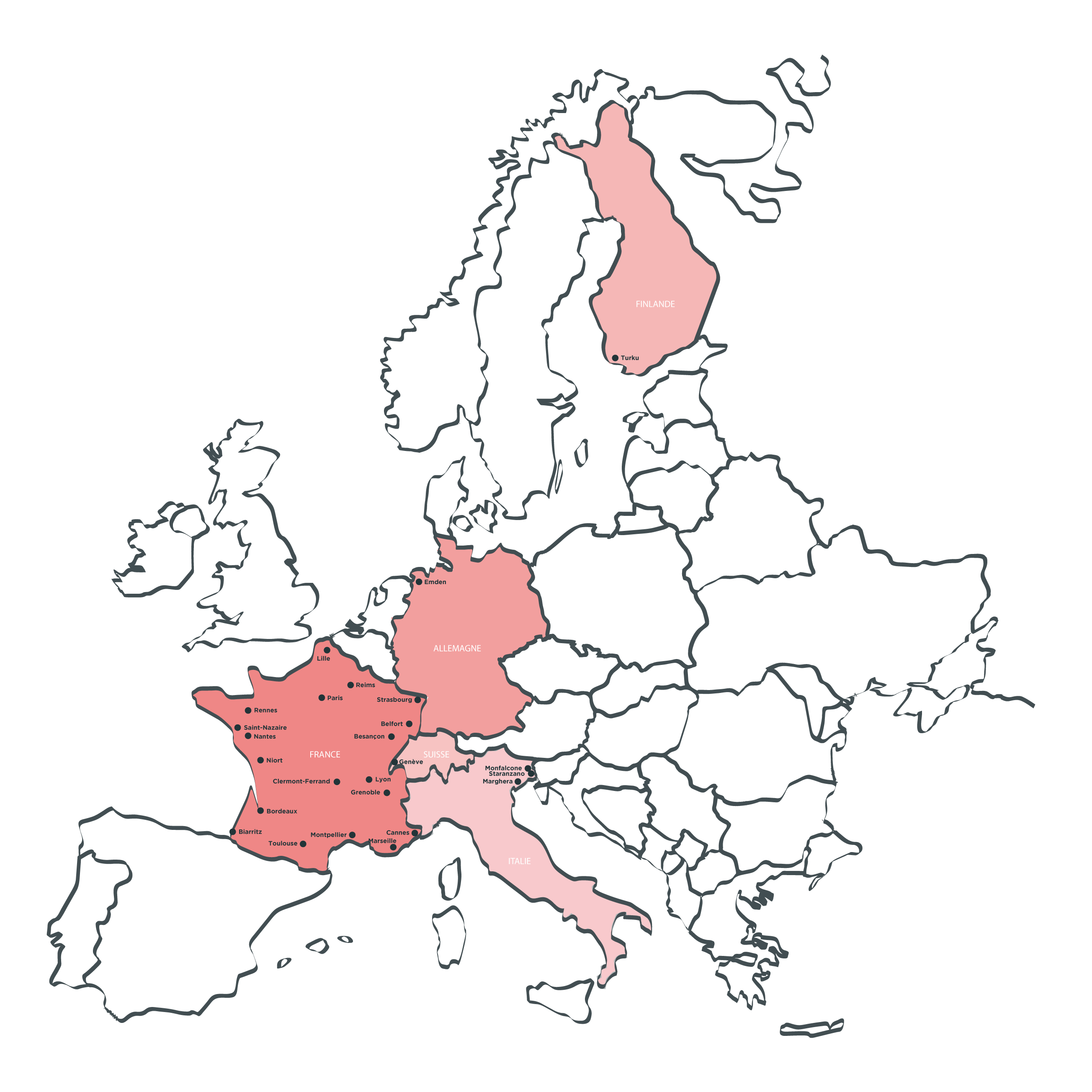 Videlio is also present internationally with 6 sites in Europe; in Italy, Switzerland, Germany and Finland. The Videlio presence is also international with 3 agencies in the USA and China. To support your international projects Videlio has several international partners.