VIDELIO confirms its leadership in the Cruise Ship Business with the acquisition of FUNA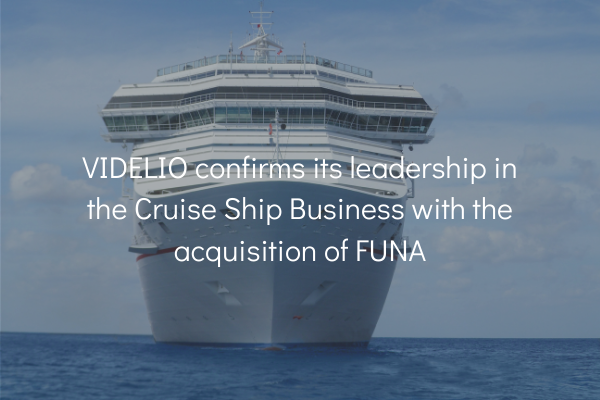 Gennevilliers, April 30, 2021:
VIDELIO confirms its leadership

in the Cruise Ship Business

with the acquisition of FUNA
VIDELIO, the French leader in the audiovisual integration market, announces finalising acquisition of the Finnish Wärtsilä Group Entertainment business.
The Wärtsilä "Entertainment" activity specialises in the design, manufacturing, engineering and integration of "Entertainment" systems for cruise ships and theme parks. It employs 173 people and achieved a turnover of around €50 million in 2020.
Thanks to its complementary skills, this Group strengthens the know-how of VIDELIO – HMS, which is already well established in the market to serve new and existing customers.
Altogether, VIDELIO – HMS and VIDELIO – Funa GmbH now have an extensive portfolio of systems and services aimed at the New Build and Dry-dock (refurbishing) market. This is a significant asset, which will strengthen the Group's ambition to develop this activity on the Asian market.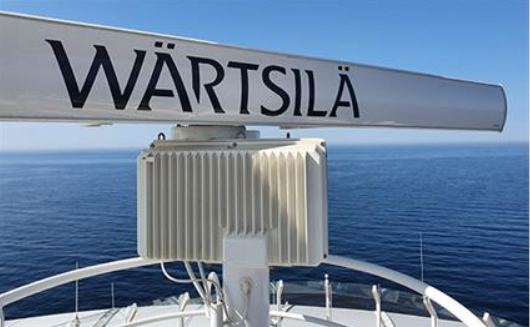 So, today, VIDELIO becomes the world leader in the design, manufacture, engineering and integration of "Entertainment" systems for cruise ships. It now has a specialist team of 320 people in seven countries.
"We are delighted today to unite the forces of the Wärtsilä Entertainment business with those of our teams; to provide our customers with top-quality services and systems. The know-how and complementarity of what we offer will also enable the Group to position itself in the best possible way for its future development, especially in Asia", underlines Pascal Rialland, CEO of the VIDELIO Group Executive Board.
With its unique know-how in the world of audio-video integration, VIDELIO supports companies, event creators, media players and cruise ship owners at each stage of their transformation. From the consulting phase to the choice of technologies, including deployment and managing changes, our job is to design, integrate and operate, on site or in the Cloud, innovative audio-visual and partner solutions.
The Group employs 920 people in seven countries. VIDELIO achieved a turnover of 201.4  million euros in 2020. The company is listed on the Paris Euronext market.
For more information, find our different contacts:
Gwénaëlle de Chambure
Administrative and Financial Director