Creativ Lab : Hager Group creates its Innovation Garden
Creativ lab :
Hager Group creates its Innovation Garden
The skill centre basement of Hager Group's Alsace site, in Obernai, houses a new kind of space. A place where employees imagine the future, cultivate ideas and refine concepts. Enter the world of "Creativ Lab" …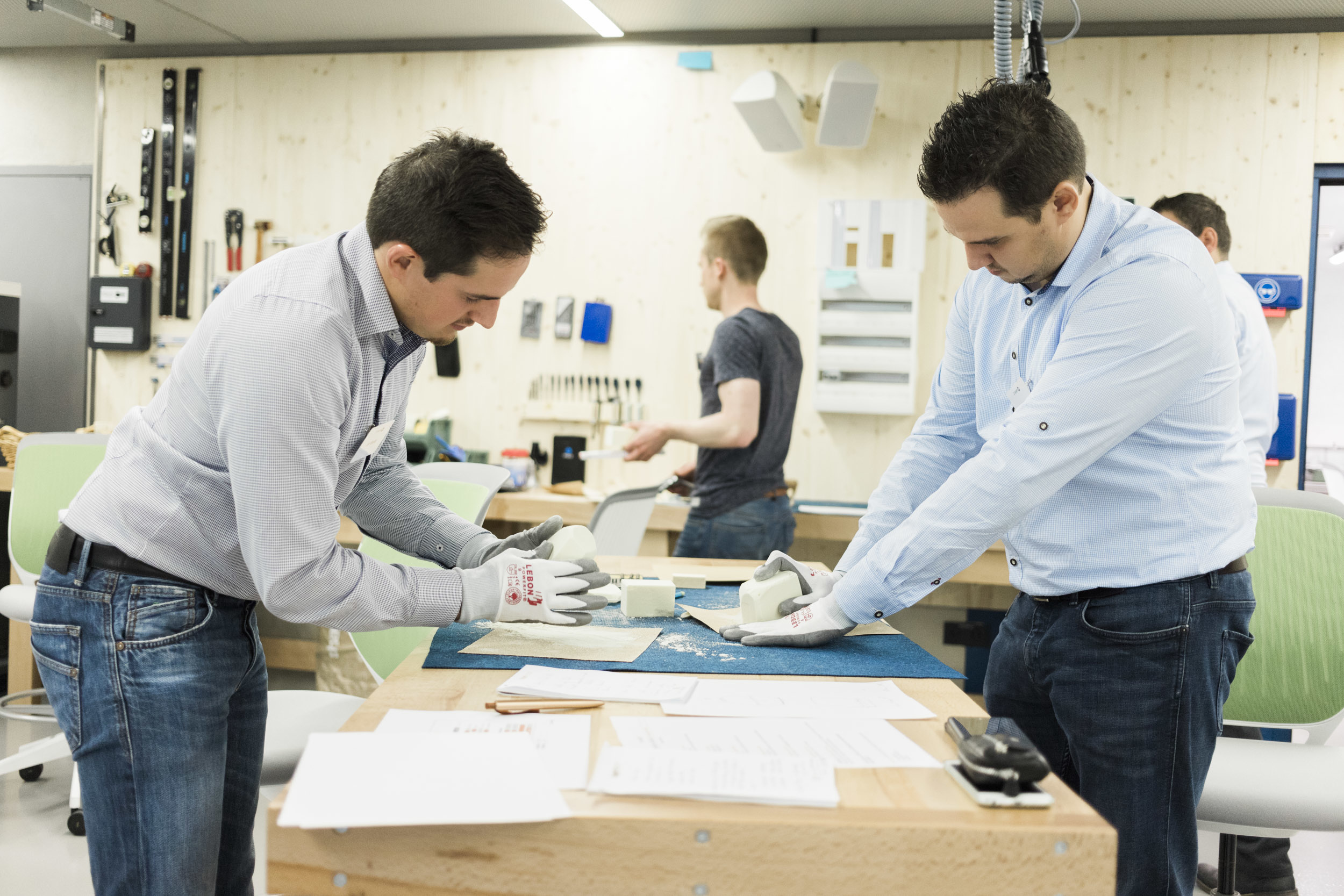 AHaving ideas is good. Bringing them to fruition is much better. Innovation is a process both simple and complex for an enterprise. Simple: because good ideas that will revolutionise your business can arise from any team, germinate in the mind of any employee. Complex: because you must be able to capture these ideas, evaluate them and provide the resources for growth. This is a question that Hager Group has decided to tackle.
The Franco-German industrial company that supplies electrical products and systems must now transform itself.

« 

In this era of teamwork, ideas are born through interaction

 »

 …

… explains Florence Chollet, Creativity & Innovation Manager for Hager Group.
In its Hager Forum skill centre, on its Obernai site in Alsace, the company has built a "Creativ lab" – the Garden. Inspired by Fab Labs, contraction of "fabrication laboratory", or manufacturing laboratory, the Creativ Lab is a space in which machines and know-how are freely shared in order to bridge the gap between imagination, design and production.
« 

We have built a modular space that employees can organise as they see fit, according to the projects they are working on

 »

 …

… continues Florence Chollet.
I

Modular inside, but open to the outside world

Surface Hub computer hardware and interactive displays rub shoulders with workbenches and 3D printers, but also Lego, modelling clay and simple whiteboards. In other words, anything that can help materialise an idea and create a prototype, functional or not. Prototypes that can then be presented to the company, which itself will assess the potential for the organisation and then decide whether to continue development. For example, a recent two-day workshop led to six patents being filed. Everything is designed to encourage teamwork. A 5-metre-wide projection surface provides a space for teams to draw and annotate documents, like a giant paperboard, and then save them for sharing. Clickshare units are scattered around the room allowing content to be displayed on the screen from anywhere in the space, which accommodates up to 57 people simultaneously.
Hager Group has called on the VIDELIO teams to help with implementation. "The Garden is also a showcase for us and we wanted to create a "wow!" effect with screens, projectors, sound, etc", declares Florence Chollet. "Choosing VIDELIO allows us to work with a professional who masters not only the audiovisual and team aspects but also the network infrastructure". This last point is vital, because sharing knowledge is part of the very DNA of a Fab Lab. This is why Hager Group wanted an environment modular on the inside and open to the outside world. To create the Garden, the Group was indeed inspired by other manufacturers who have adopted the same approach, such as Renault, Airbus and Orange. And all are now part of a network called Fab&Co, in which good practices, equipment and skills are exchanged. The VIDELIO teams have therefore equipped the laboratory with communication and videoconferencing tools allowing people on the site to find information from outside; but outsiders can also take advantage of the Garden's capabilities remotely.
I A competitive advantage
«

This is a tool for all the Group's employees, wherever they are", says Florence Chollet. "But we also want to associate our clients. They have ideas valuable for guiding our decisions.

 »
More than a DIY gadget, the Garden is a real source of growth for Hager Group and a crucial competitive advantage in the race for the home of the future – a garden where employees, clients and partners come to sow and grow ideas that may become the innovations of tomorrow.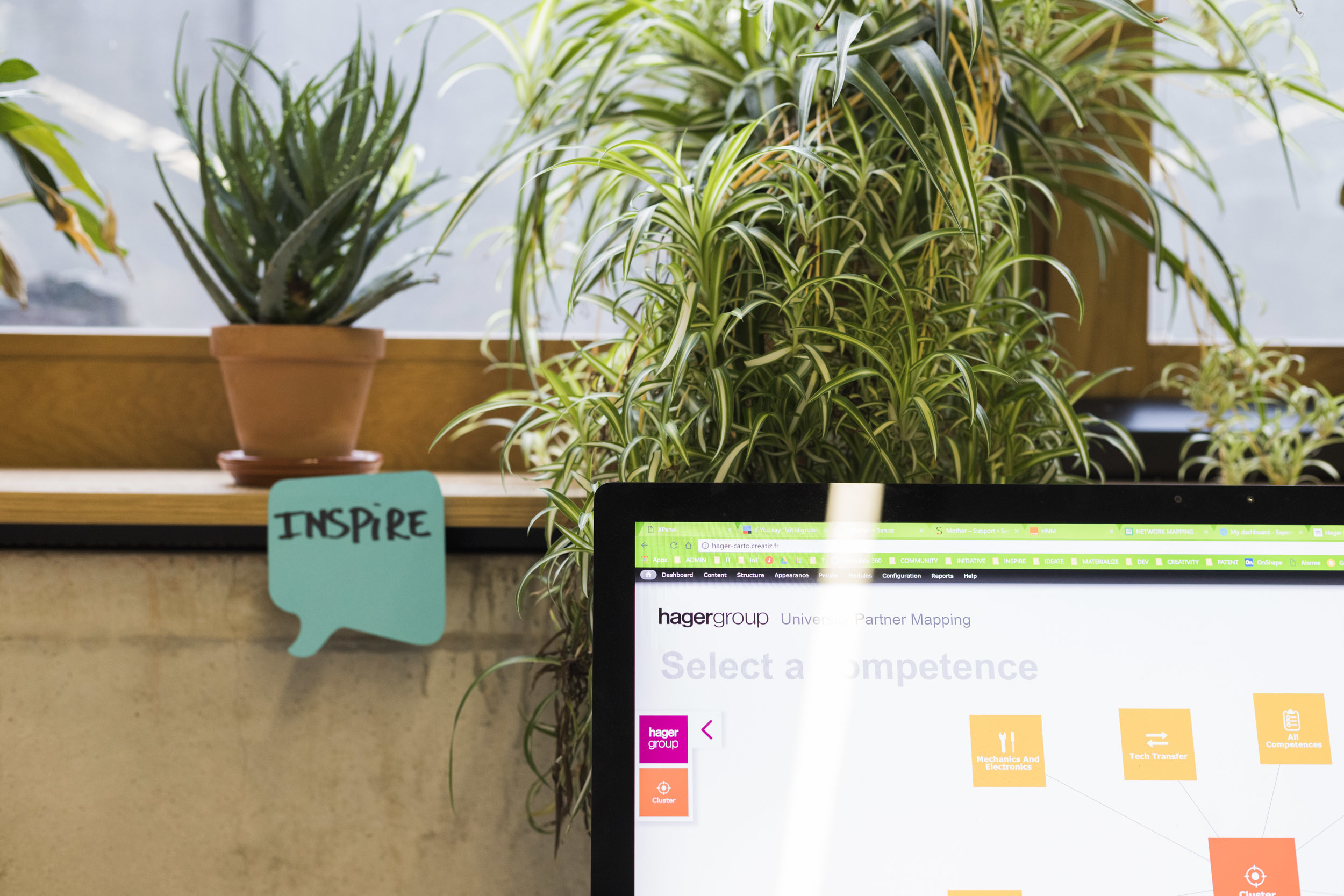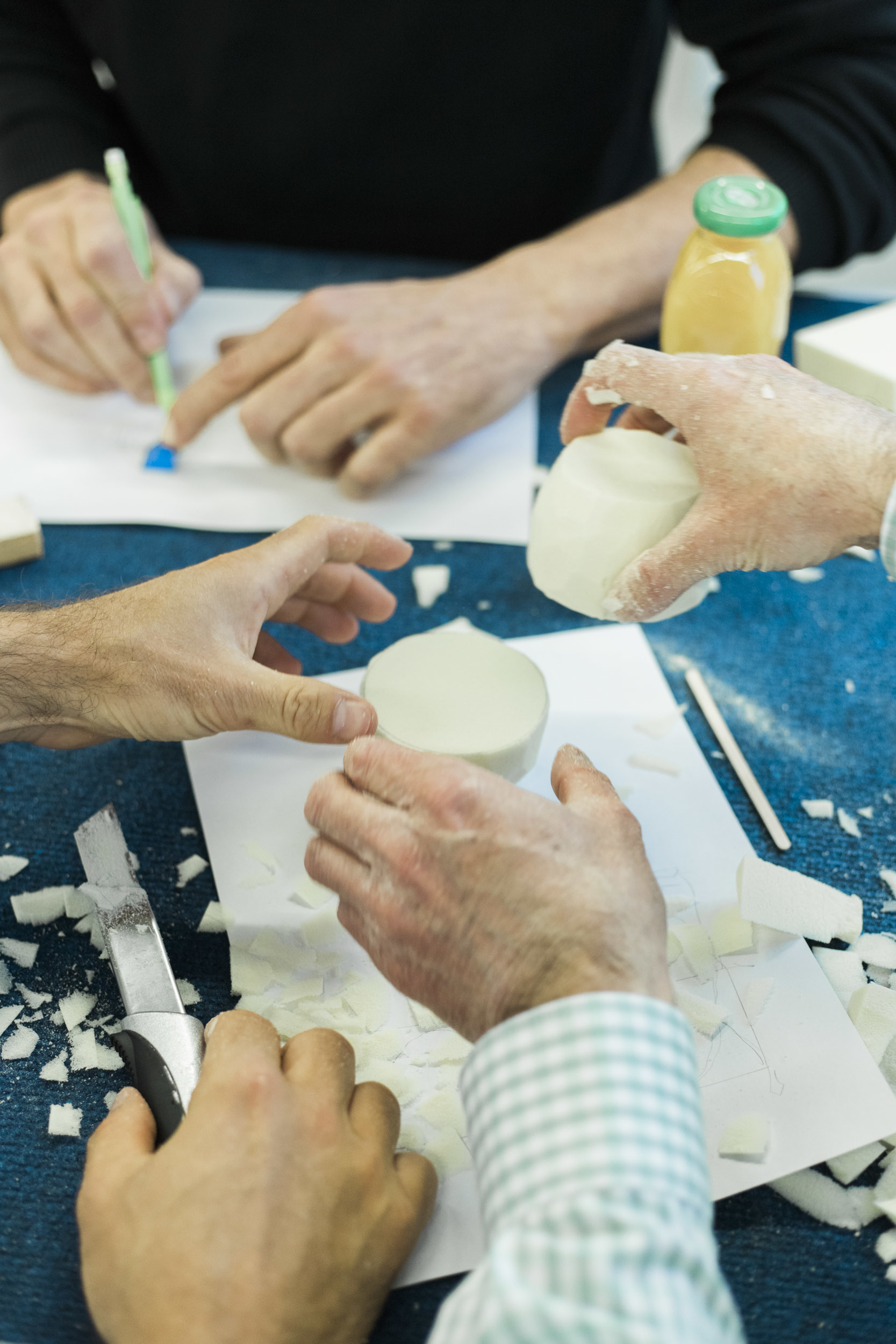 ---
MORE ARTICLES ON THE SAME THEME
EY Experience Lab, a unique place for teamwork, innovation and production
https://videlio-digitalmedia.com/news/339-ey-experience-lab-a-unique-place-for-innovation-teamwork-and-production