Massive Revitalization Program for Queen Mary 2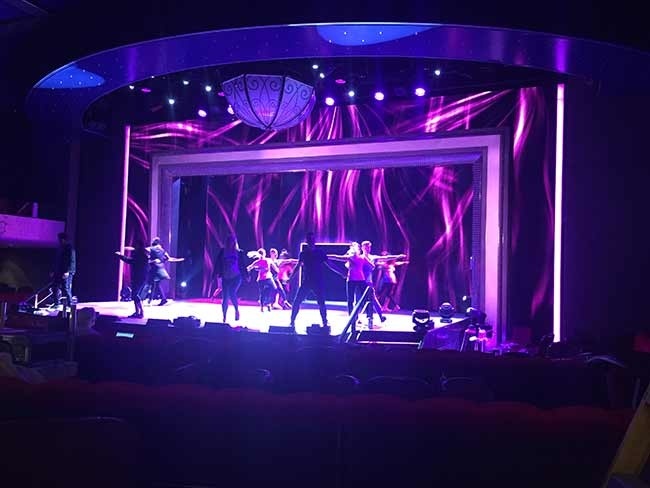 Massive Revitalization Program for Queen Mary 2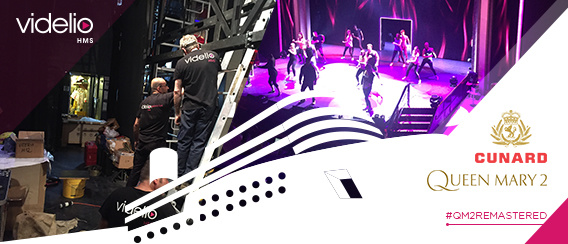 When Cunard Cruise Lines recently decided to remaster its flagship luxury liner, the company selected VIDELIO-HMS to refit several key facilities on the ship, such as the upgrade to digital HD of the entire onboard broadcast and television system, and the revamping of Illuminations (the ship's main cinema, planetarium and classical musical venue) based on a Scope of Work that included:
– Replacement of all lighting fixtures with new, hi-tech fittings
– Installation of a state-of-the-art video wall
– Refurbishment and maintenance of entire stage rigging system
– Full maintenance and repair of the venue audio system
VIDELIO successfully completed this massive and challenging project during the two weeks dry dock in Hamburg, forging even closer ties with a historic client.
Access to the venue was a key logistical challenge that required agile and creative thinking. Careful planning kept the headcount fluid. The logistical co-ordination, though extremely complex, was a success: all of the required material, tools and parts were delivered on time.
Upgrading the planetarium entailed reinforcing all systems (modification or replacement of fittings, new steel support structures, and steel cable upgrade). The level of complexity of the upgrade – on the only floating planetarium in existence – was likely a first! Overhead costs were also absorbed.