Les films d'entreprises mis à l'honneur au festival Films & Companies
Le « Festival de l'image Corporate » Films and Companies organisé par l'agence Hopscotch rassemble du 30 mai 1er juin à La Baule, les professionnels de la communication audiovisuelle des entreprises, des institutions et des collectivités locales. Ainsi plus de 200 films répartis dans 13 catégories de prix sont présentés et différents prix seront décernés par le jury à l'issue des 3 jours du festival.
Convaincu de la nécessité de mettre en place un événement consacré aux films institutionnels et corporate, VIDELIO soutient Films and Companies en tant que partenaire.
Avec l'émergence de canaux de diffusion, l'explosion des réseaux sociaux, l'accélération des technologies multimédia et la multiplication des plateformes de partage, l'image et la vidéo sont devenues des outils de communication à part entière utilisées par les entreprises et institutionnels. Les films corporate ou institutionnels sont un formidable moyen d'informer son public, interne ou externe, de parler de son expertise, de la montrer, mais aussi d'aborder son actualité, de lancer ses produits ou de soutenir une campagne promotionnelle.
VIDELIO a la chance d'appartenir à cet écosystème en mutation permanente et c'est la raison pour laquelle, le Groupe est partenaire du Festival Films and Companies. Aux côtés de réalisateurs, producteurs, agences de communication et digitales, nous apportons les solutions techniques nécessaires à la réalisation et à la diffusion de films corporate, afin que l'inventivité et l'innovation soient au service de leur image.
Cette année, Le stand VIDELIO propose une animation interactive pilotée par IPAD permettant d'afficher sur un mur d'images du contenu choisi sur une tablette.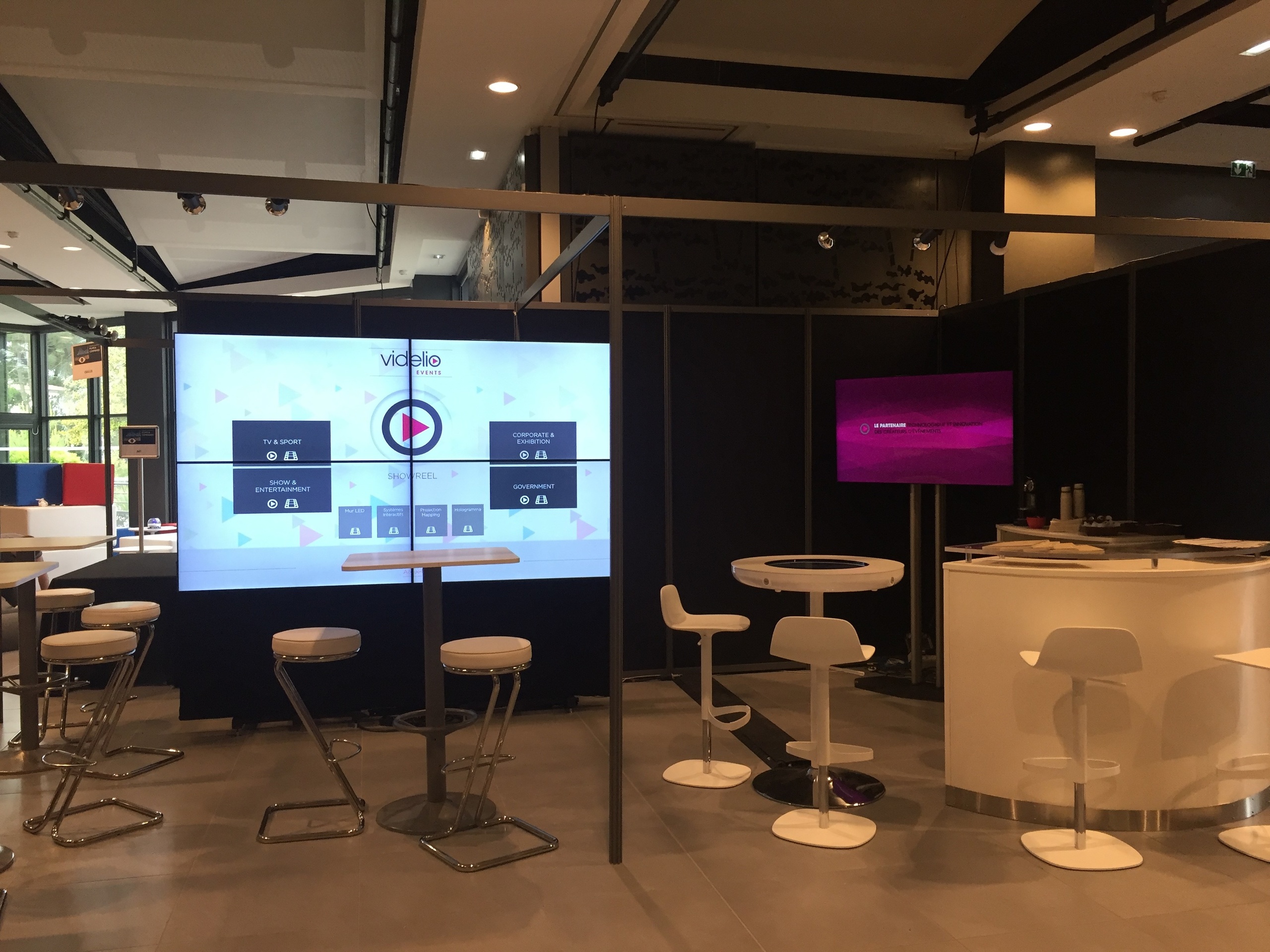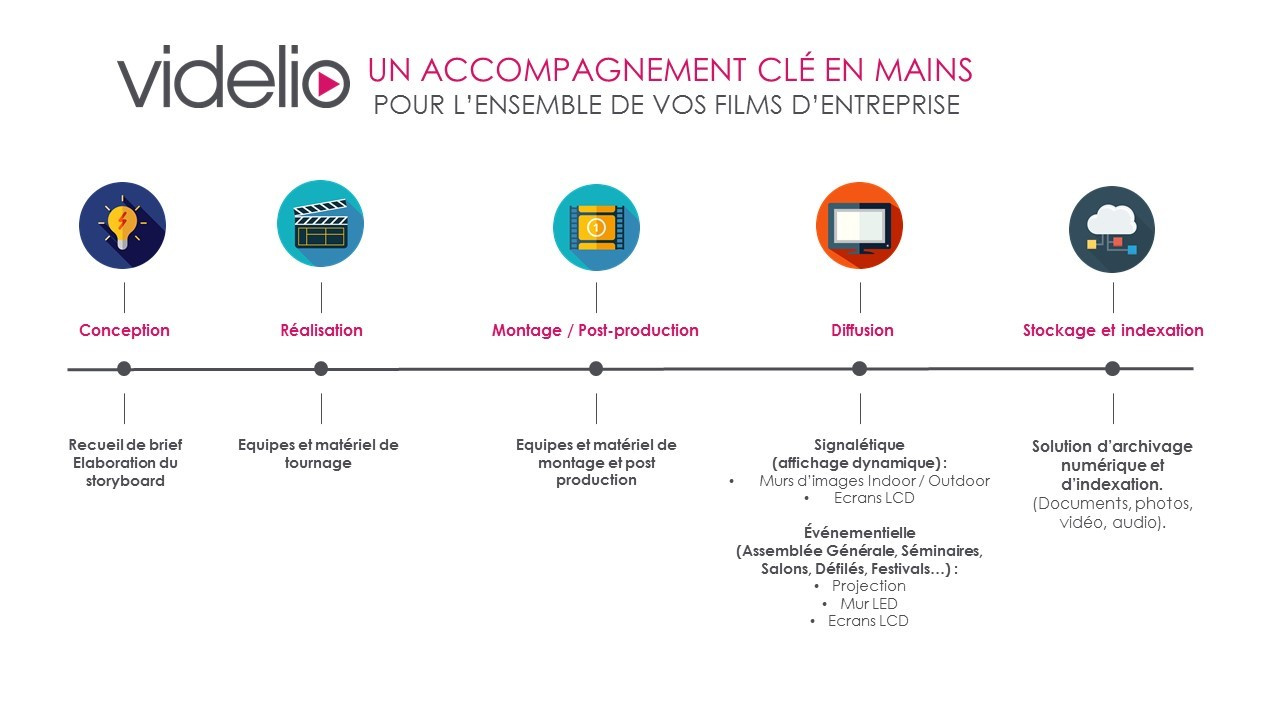 Dans le cadre de ce partenariat les équipes VIDELIO – Events de Nantes ont également équipé de moyens vidéo l'ensemble du Festival :
• Gestion de la captation / Diffusion de l'auditorium lieu de projection des films
• Equipement et gestion de la régie de captation de la Web TV : régie 3 caméras tourelles, son, lumière
• Equipements des salles de conférence et projection de vidéoprojecteurs
• Captation des tables rondes
Au total 10 techniciens au service du festival : cadreurs, réalisateurs, régisseur.