WHAT ARE THE TECHNICAL NOVELTIES OF 2018 ?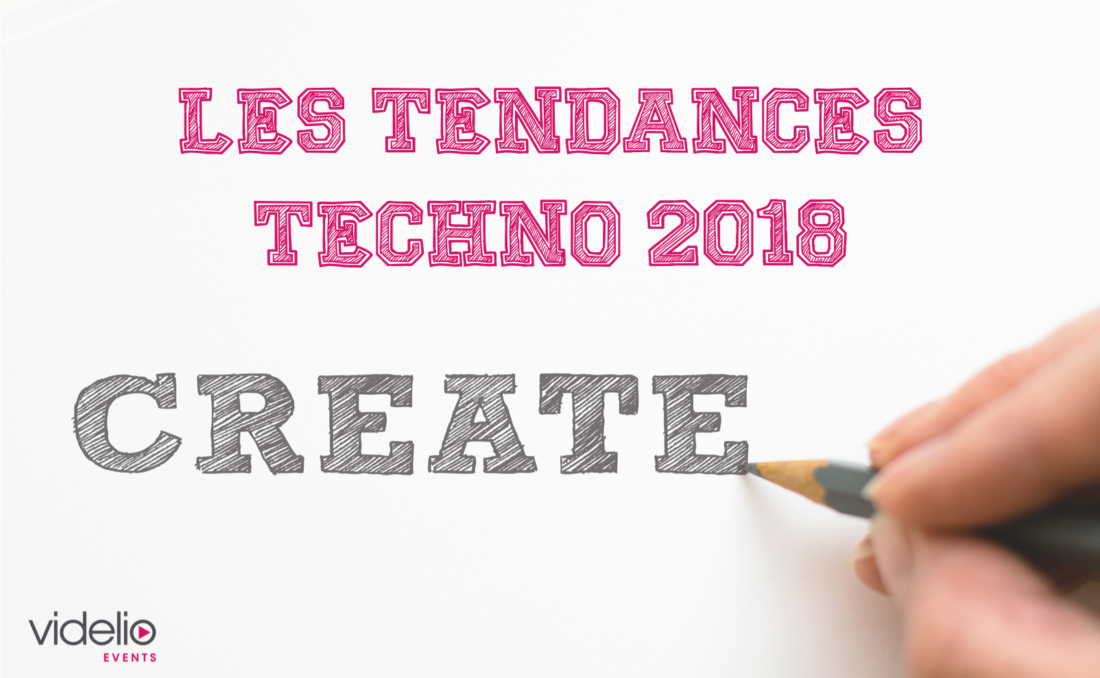 WHAT ARE THE TECHNICAL NOVELTIES OF 2018 ?
The two largest technological meetings of the year are now behind us : the CES Las Vegas USA show and ISE in Amsterdam. It is the right time to share with you the trends of 2018
So are you ready, let's go and innovate !
ALWAYS MORE IMMERSIVE IMAGE FORMATS
4K definition has been around for several years, but in 2018 the 4K format has become the standard format. Aside from the picture quality, the trend is towards large formats with ever-less visible support structures and with now the capability to conform to the shape of the decorative projection surface !
OLED SCREENS PREDOMINATE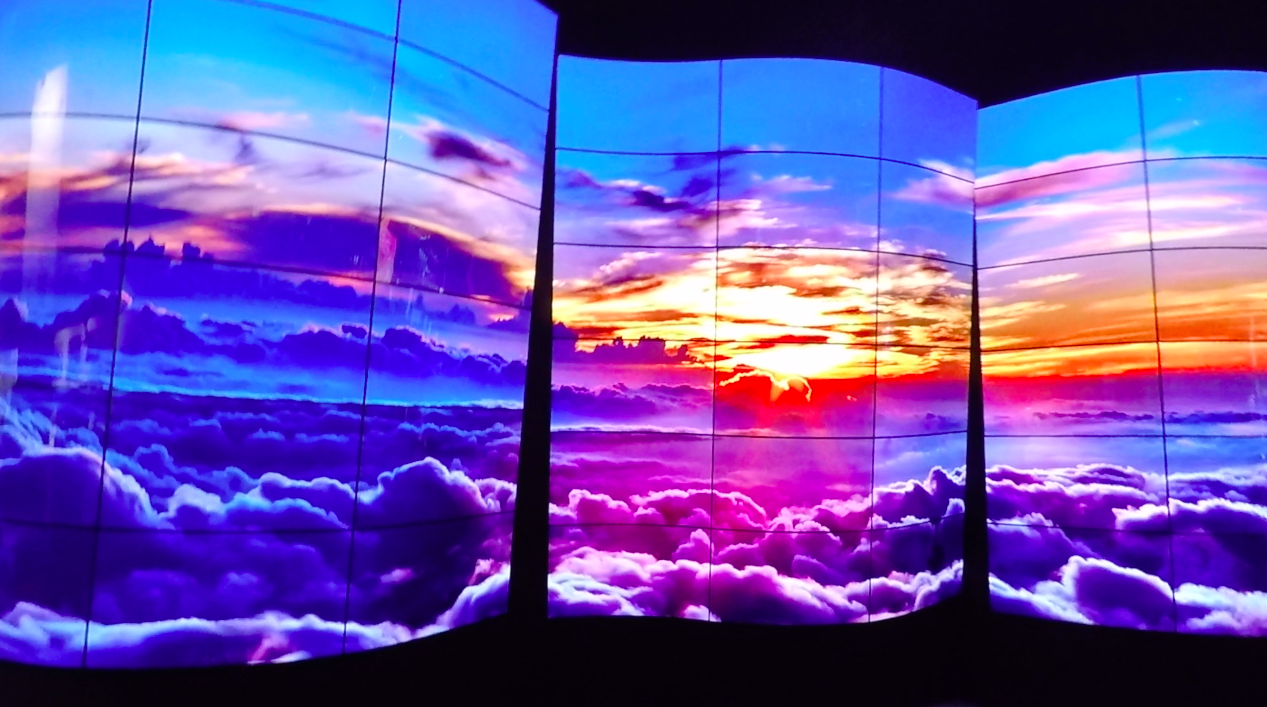 LG puts forward its OLED technology through the ambitious "LG OLED Canyon" shown for the first time at the CES 2018 show and then again at ISE 2018, Amsterdam. The Canyon is an impressive display arena featuring 246 OLED Open Frame screens of 55″ size. The LG OLED technology uses self-illuminating pixels allowing better control of the brightness and picture quality. OLED screens do not require a backlight which translates into lightweight, thin and flexible displays which are impossible to achieve with LCD and LED technologies.
LG WALLPAPER SCREENS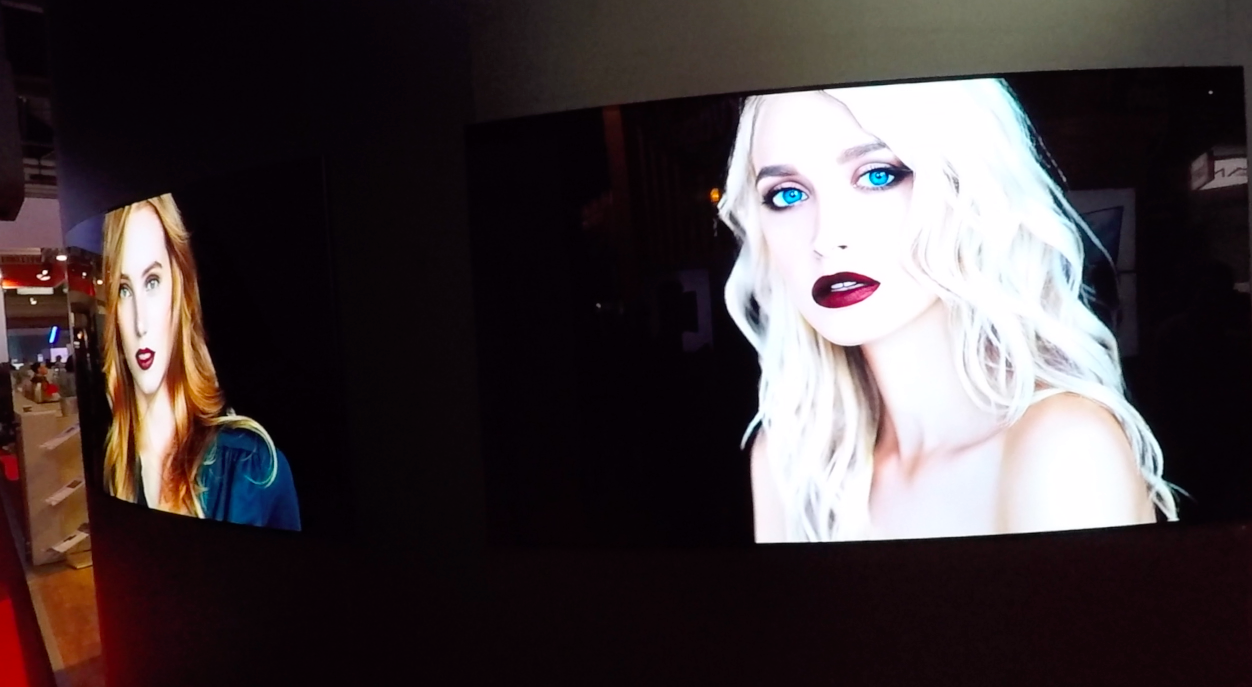 With an extreme thinness of only 3.6 mm and perfect color rendition the screen can be curved to fit the shape of a decorative fixture. This product will soon be available from VIDELIO-Events.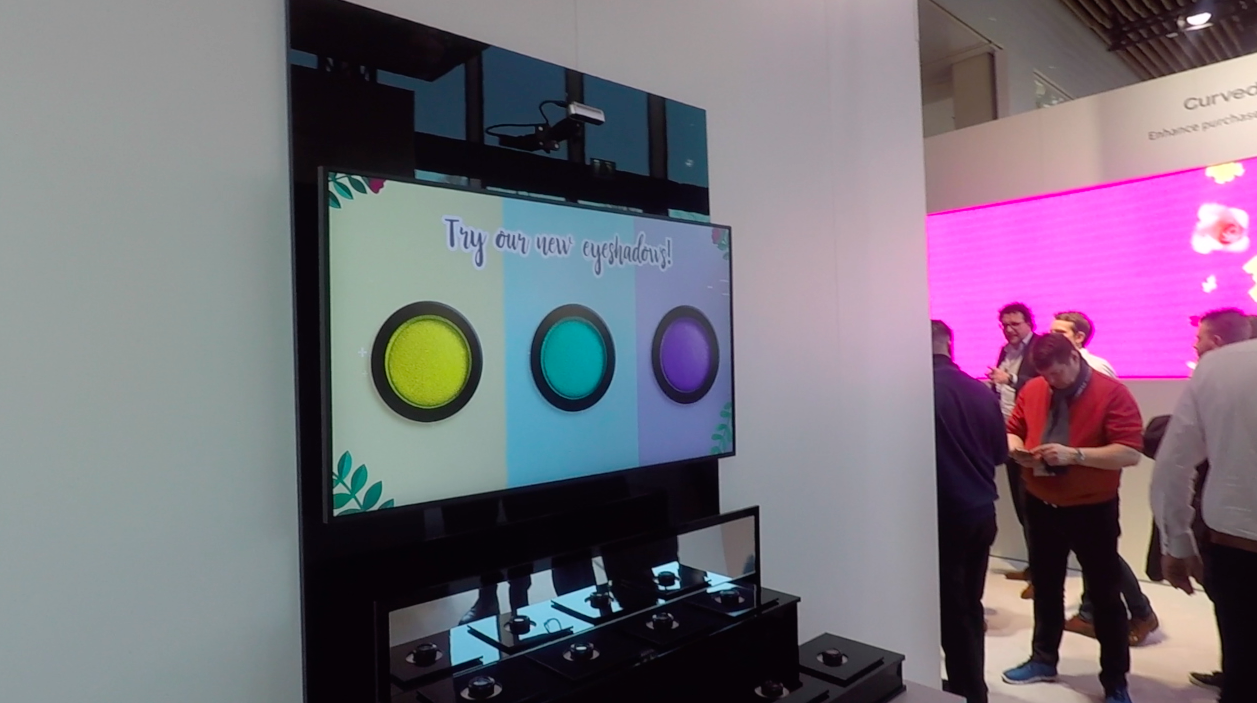 In addition, transparent and mirror screens were largely present at the CES and ISE shows and we expect to see these products widely used in modern scenographies because of their highly creative artistic potential.
TRANSPARENT SCREEN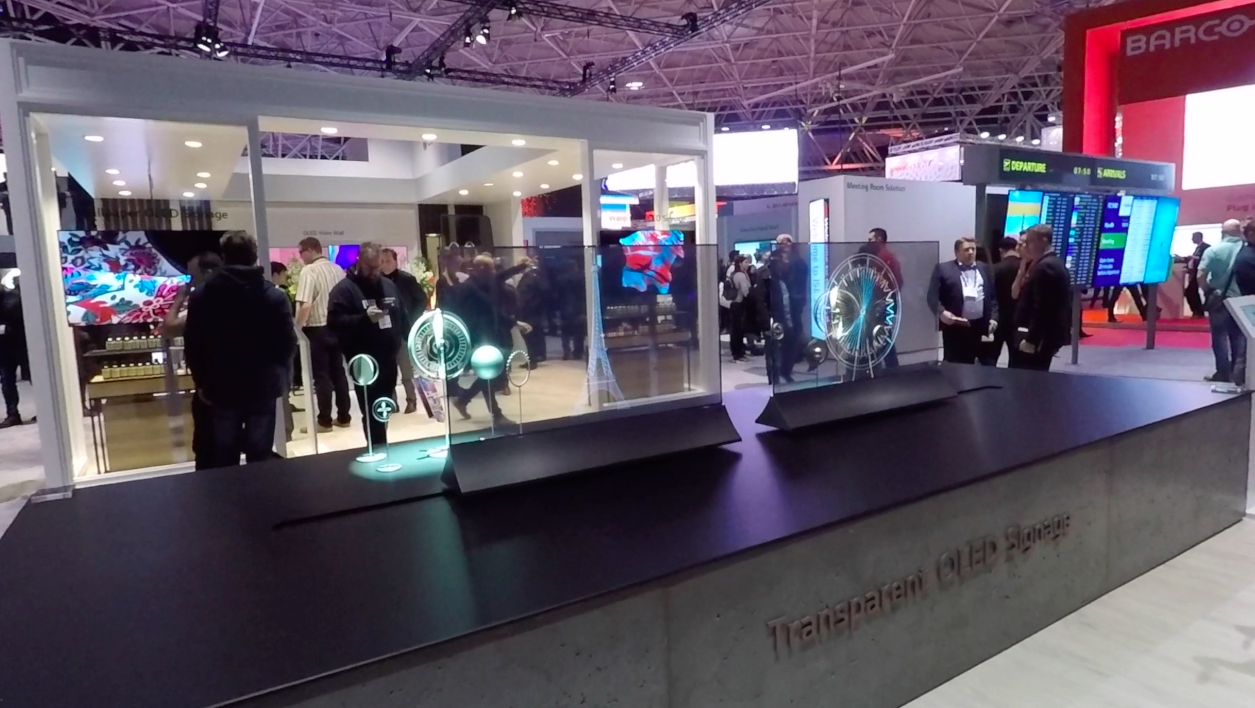 An LG model was on show at ISE. A similar model is available from VIDELIO-Events.
MIRROR SCREEN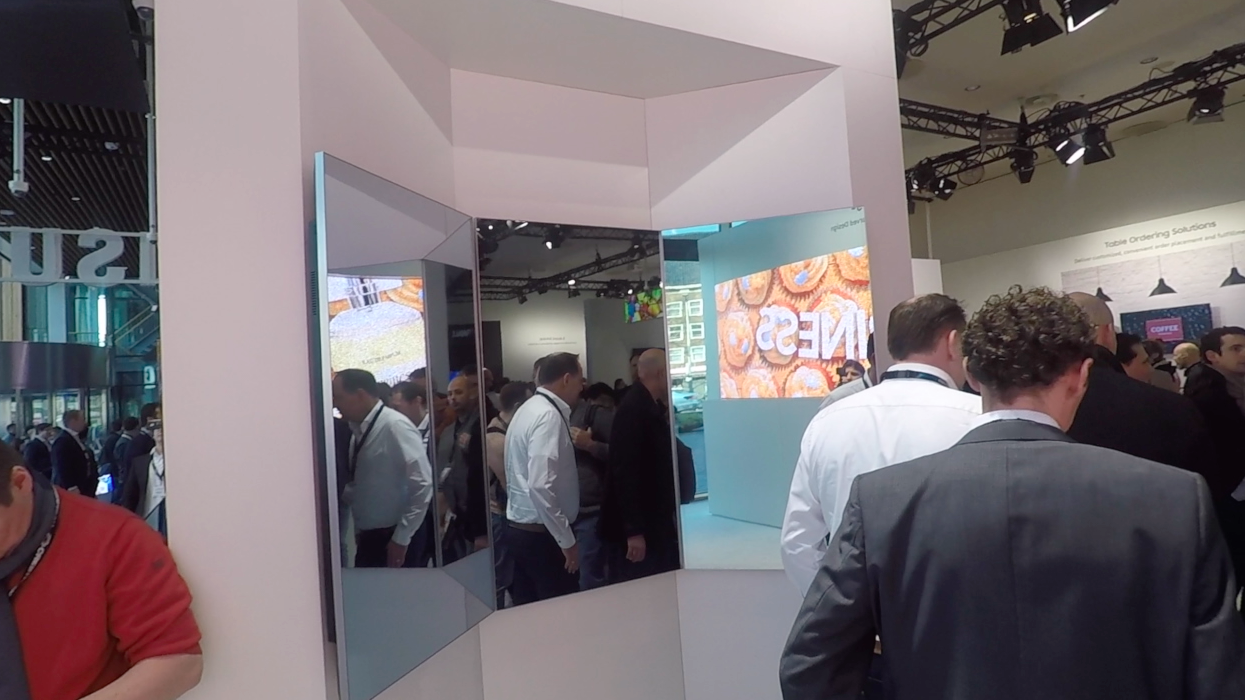 A Samsung model was presented at ISE. It's now available from VIDELIO-Events.
LED SCREENS GALORE WITH EVER FINER PITCH SPACINGS AND SOMETIMES EVEN TRANSPARENT
The race towards ever finer pitch spacings continues unabated, a new standard of 1.8 mm RGB LED spacing is appearing on the market and we will be using them extensively for our 2018 events. Aside from a trend towards thinner screens, there are numerous novelties in terms of shape such as concave and convex screens, floor displays, wave-shaped,…
INTRODUCTION of the 1.8 mm LED pitch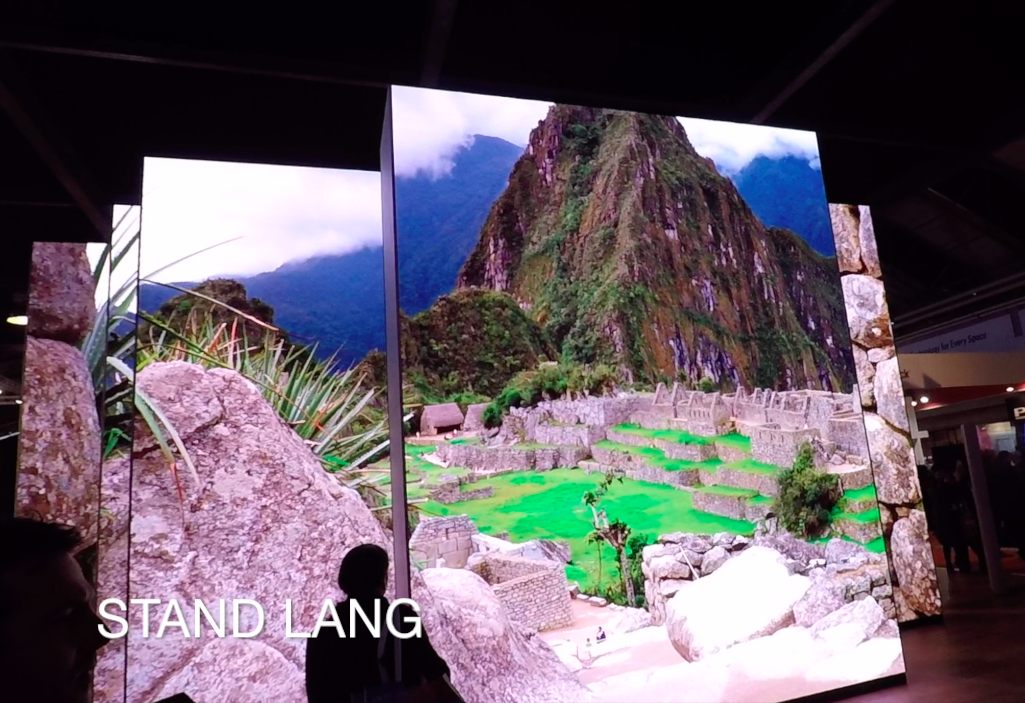 A screen using this spacing was on show by LANG at ISE. Now available from VIDELIO-Events.
LED FLOOR DISPLAYS GAIN POPULARITY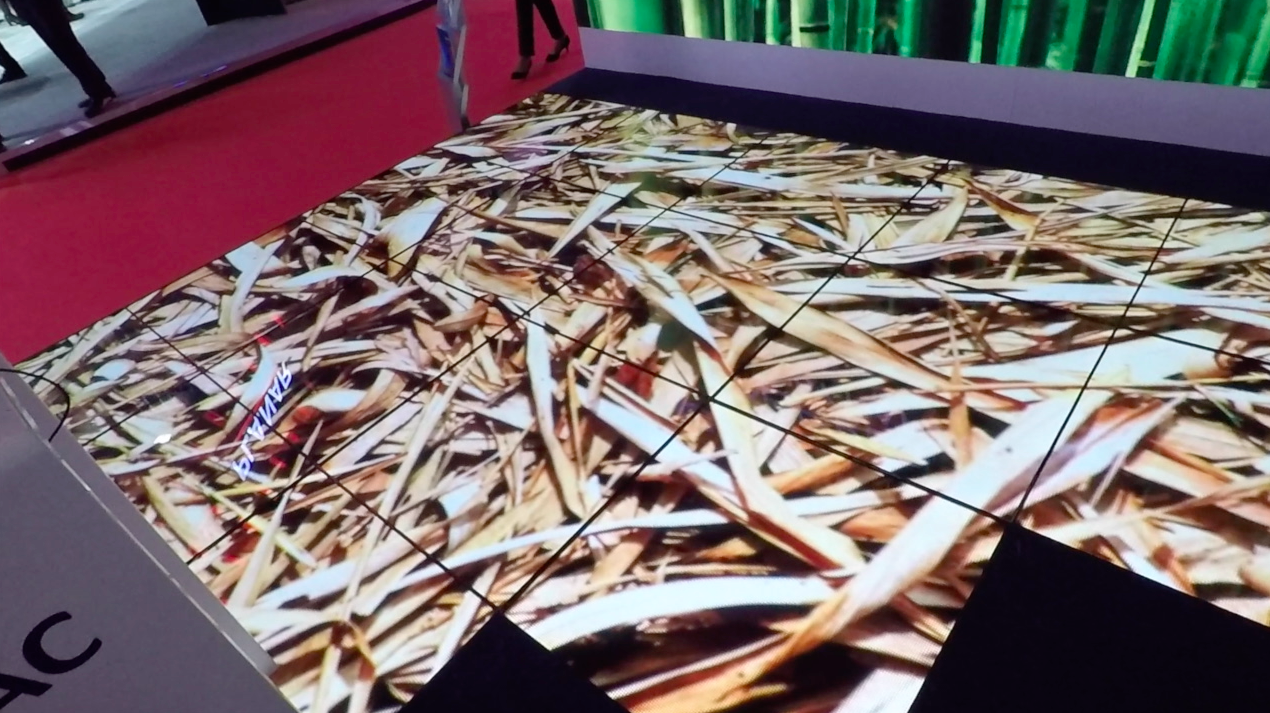 An EKTA model was on show at ISE. Now available from VIDELIO-Events.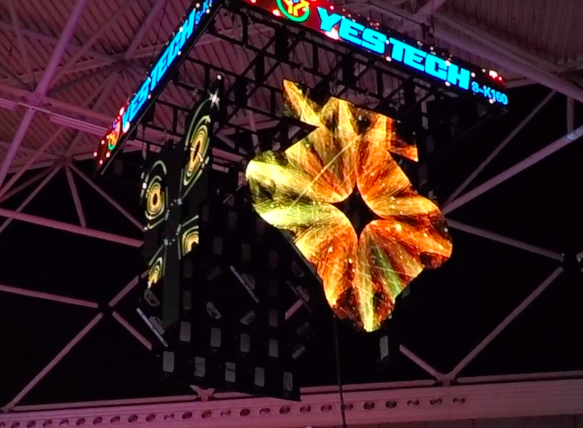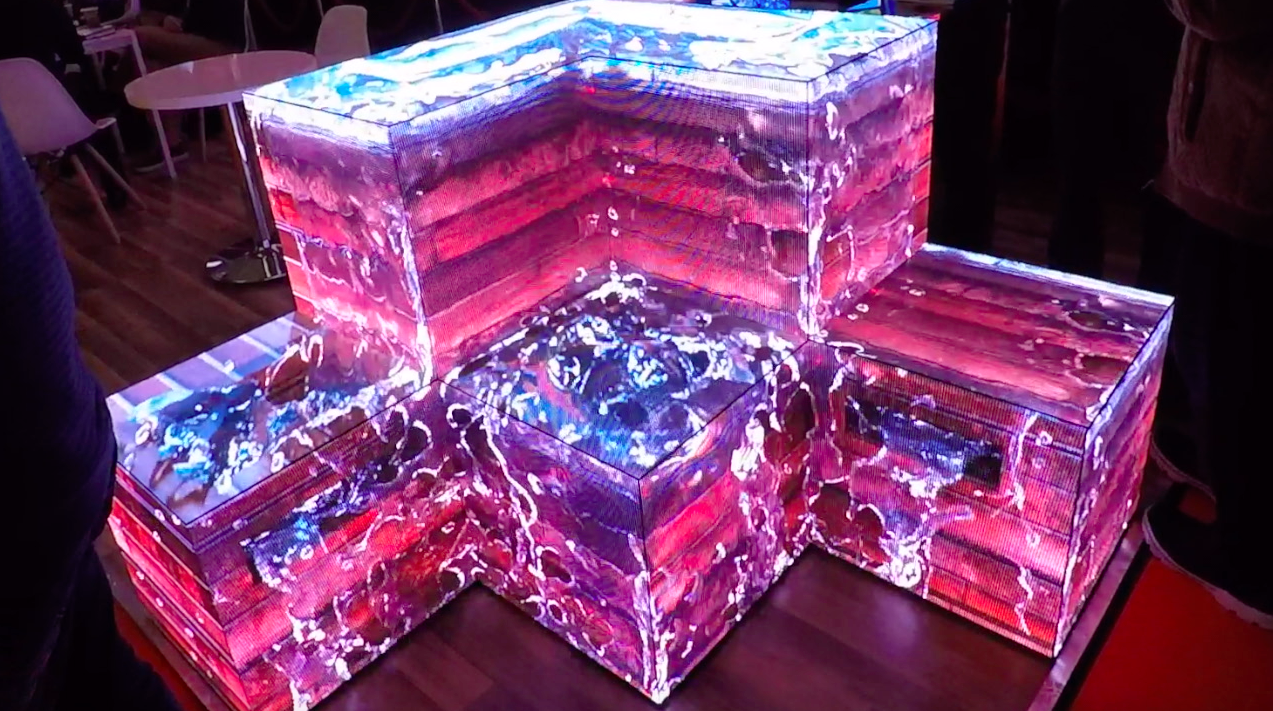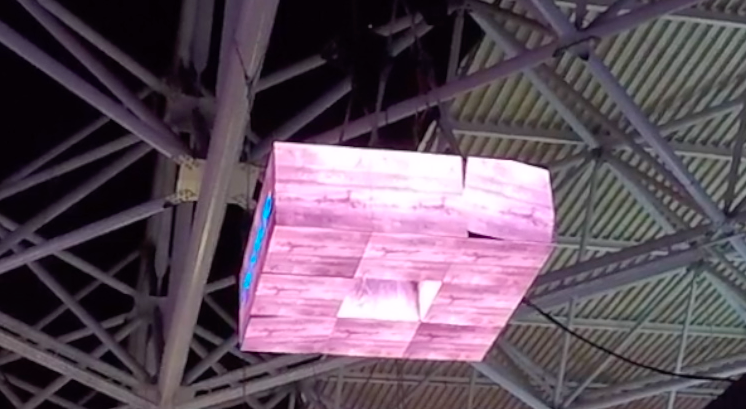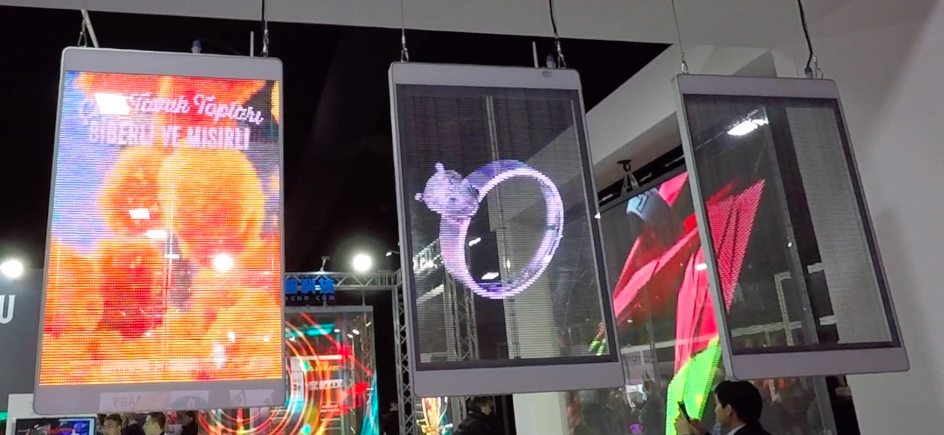 4K LASER PROJECTION MAKES A BREAKTHROUGH
4K laser projection will be extensively used in our landscape projections in 2018. Many new products have arrived on the market and soon it will be impossible to deprive ourselves of the extremely high brightness this technology allows.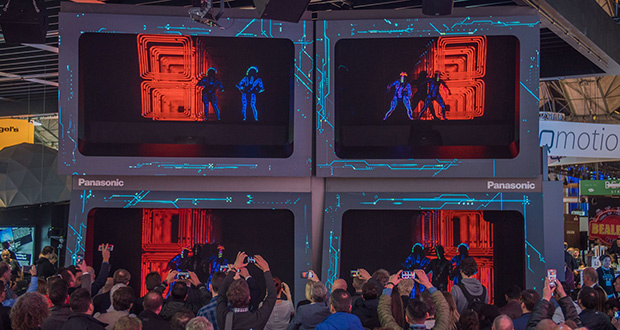 Panasonic displayed their new 3 chip laser projector model DLP PT-RQ22K SOLID SHINE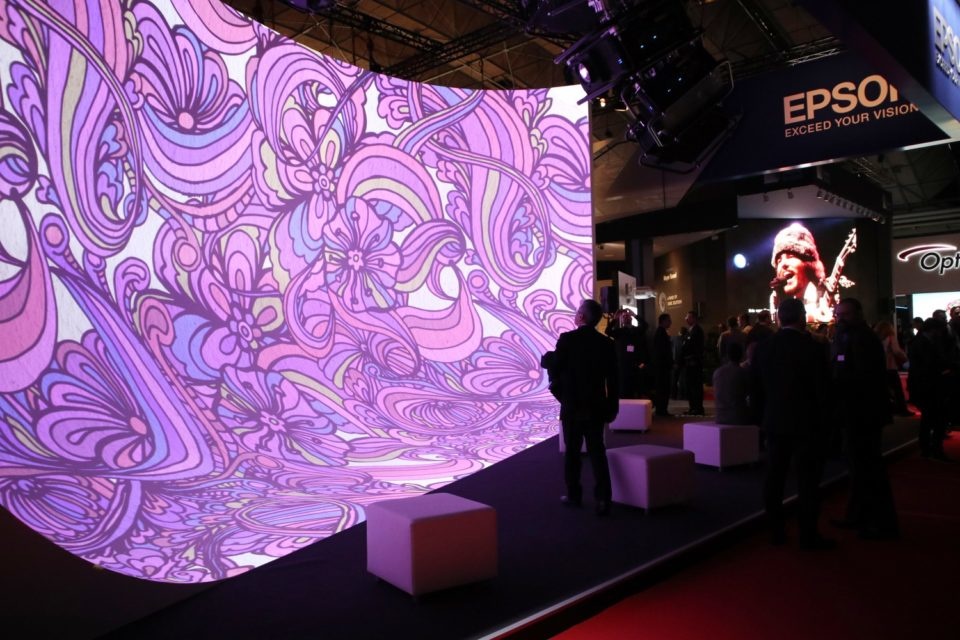 EPSON showed at ISE their new EB-L12000Q a powerful 12.000 Lumen 3 LCD laser projector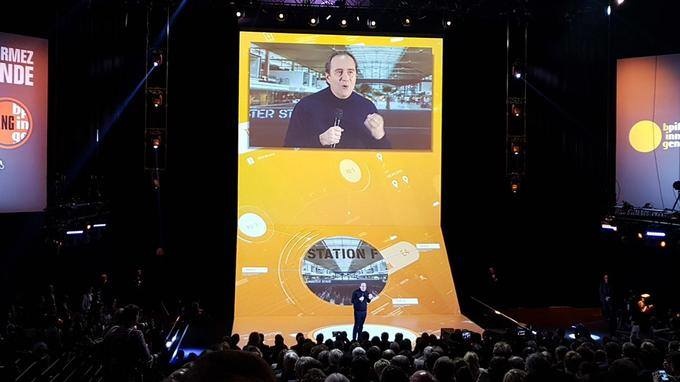 BPI Inno Génération had on display the BARCO UDX-4K32 family, now available from VIDELIO-Events.
EVER MORE POWERFUL MEDIA SYSTEMS
Who hasn't ever dreamed of seeing media interact in real time ? and even better, give the possibility to their audience to become actors inside the media ? The current crop of media systems make these dreams come true today !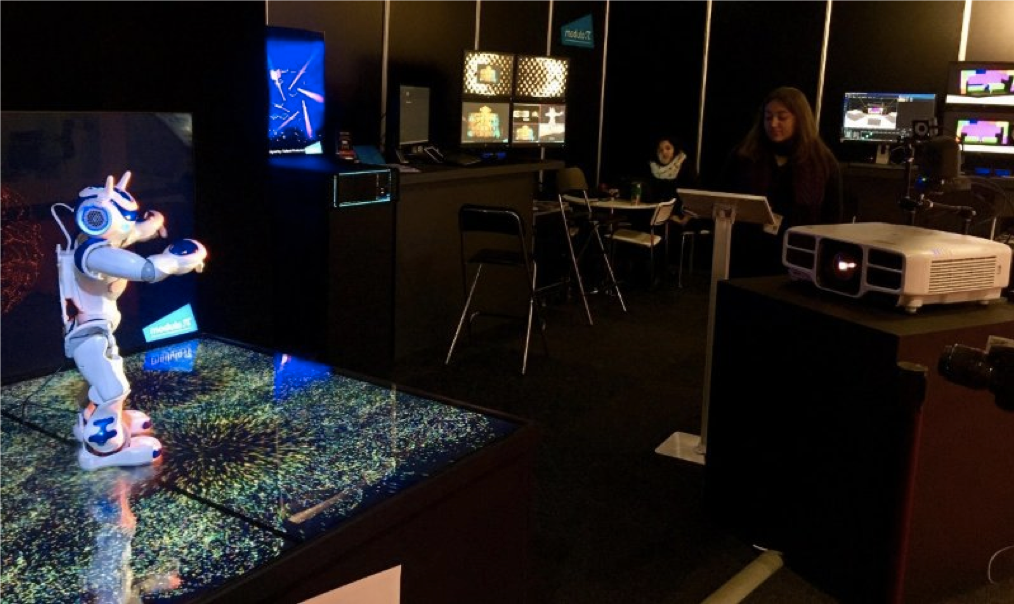 Officially introduced at the ISE 2017 show, Modulo Kinetic is the ultimate tool for video playback, real time 3D, interactivity and 3D tracking. This high-end media server features a powerful 3D engine to design and rehearse presentations, real-time 2D compositing using multiple timelines, node programming and show control functionnalities. Modulo Kinetic can control the entire workflow, including design, simulation, content creation, encoding and running the show. Thanks to its intuitive user interface, Modulo Kinetic makes it easy to design and rehearse any 3D project.
AUGMENTED REALITY EVERYWHERE
Augmented reality and 3D formats remain increasingly popular in 2018. Formats we never get tired of, especially for product presentations.
HOLOGRAPHIC PROJECTION
HOLOGRAMS
LED LIGHTING AND STANDALONE SOLUTIONS ARE IN THE SPOTLIGHT 
This year, lighting adopts a discrete approach. Form-factors are ever more refined and light quality improves. Elegance is here the keyword..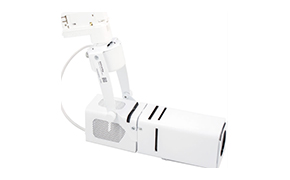 LED projector FENYX-2 – Available from the VIDELIO-Events inventory.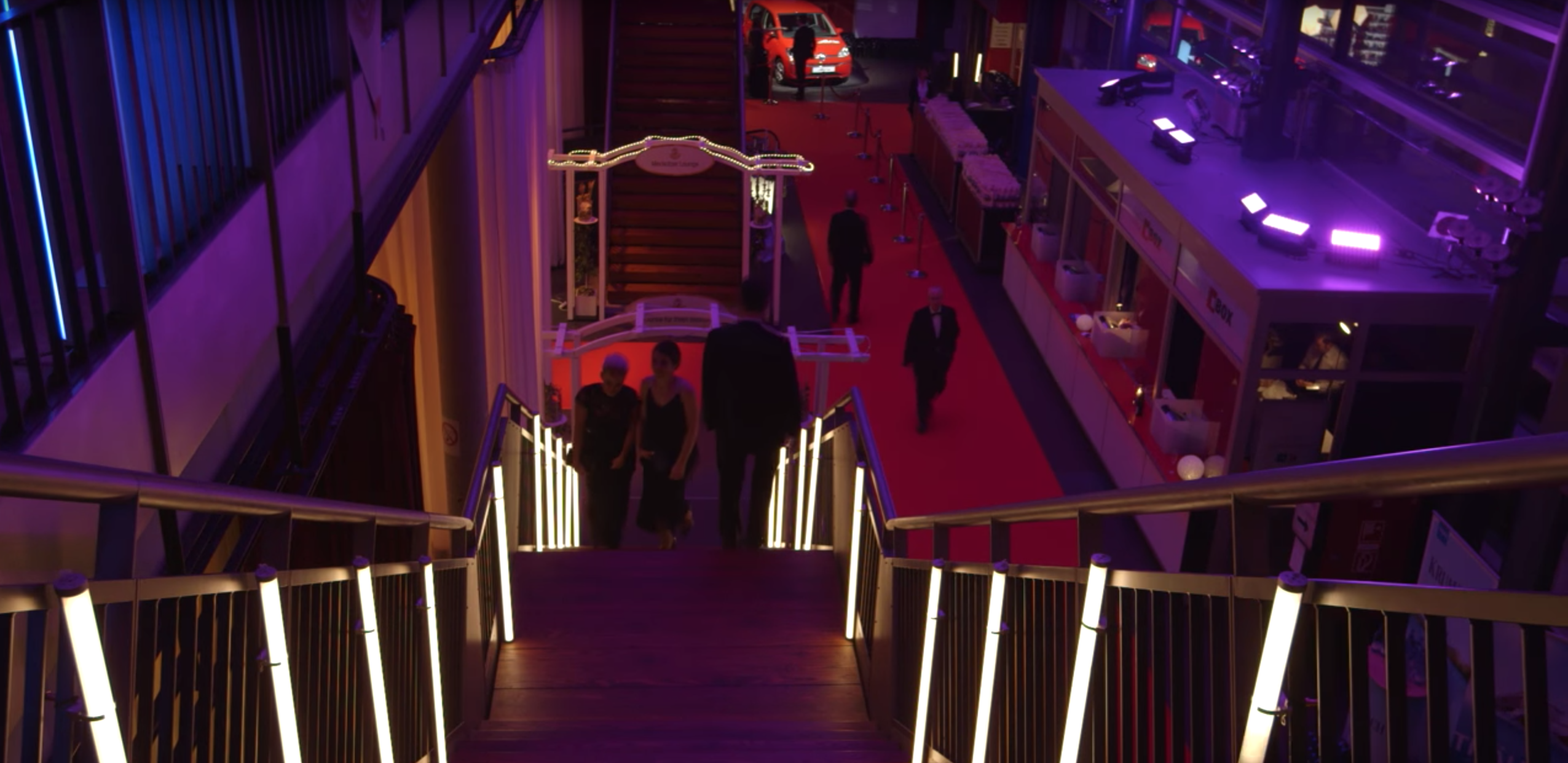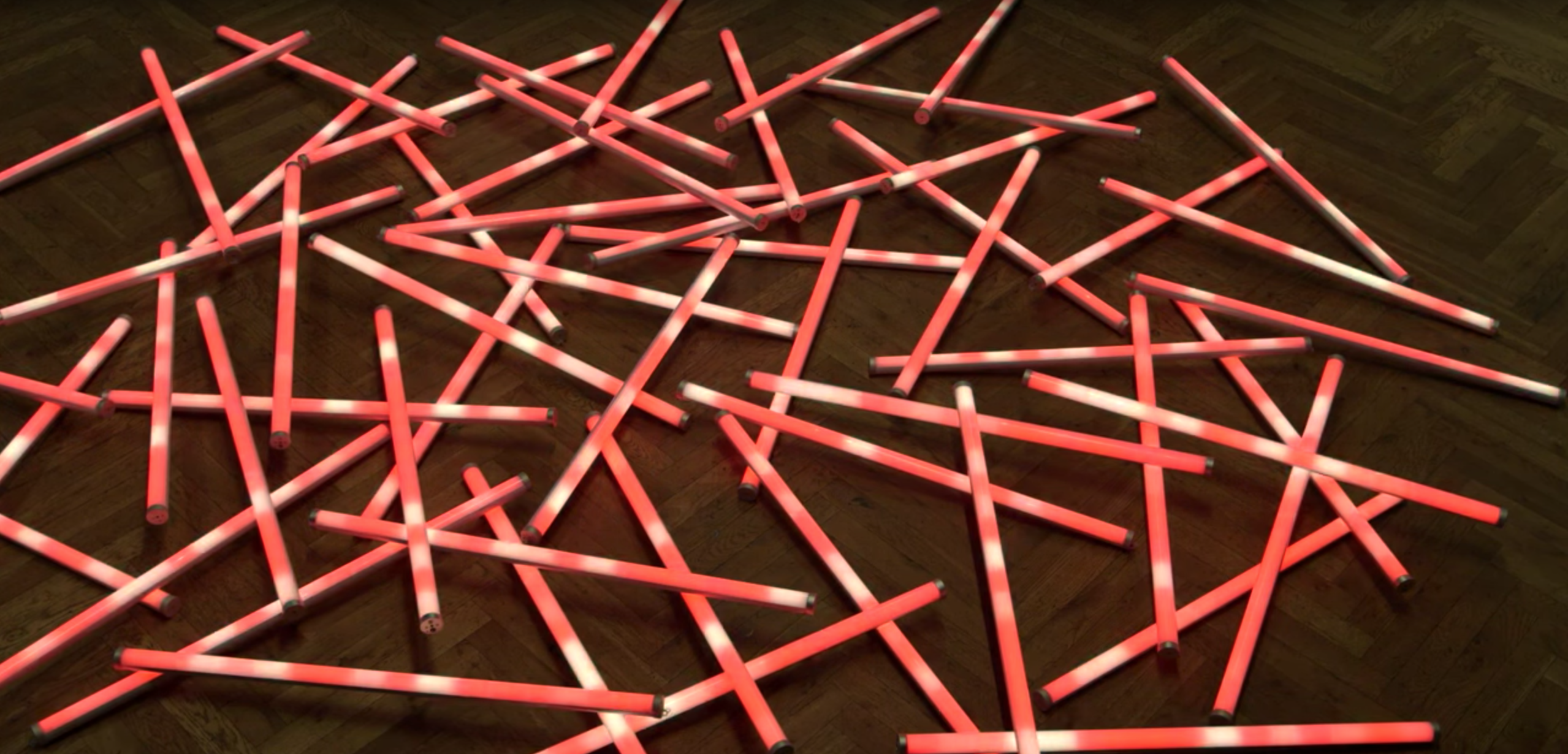 Standalone LED light tube AX1 Pixel Tube – Available from the VIDELIO-Events inventory.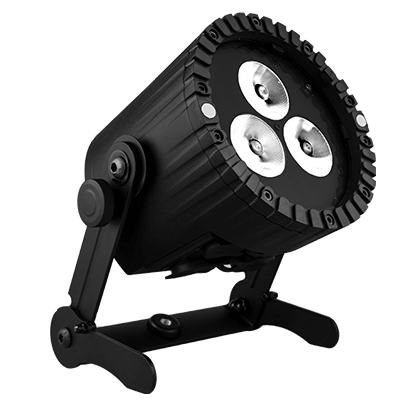 Standalone LED PAR floodlight AX5 Triple Par – Available from the VIDELIO-Events inventory.
SOUND SYSTEMS : MAKE WAY FOR THE SOUND FIELD
Sound is now a key component in modern scenographies, in fact orienting sound from left to right & vice-versa is no longer satisfactory and is being replaced by immersive sound systems with multiple identifiable sound sources. This technology is called spatialisation.
Concerning speaker systems, the trend is once again towards discretion all while maintaining a high level of performance.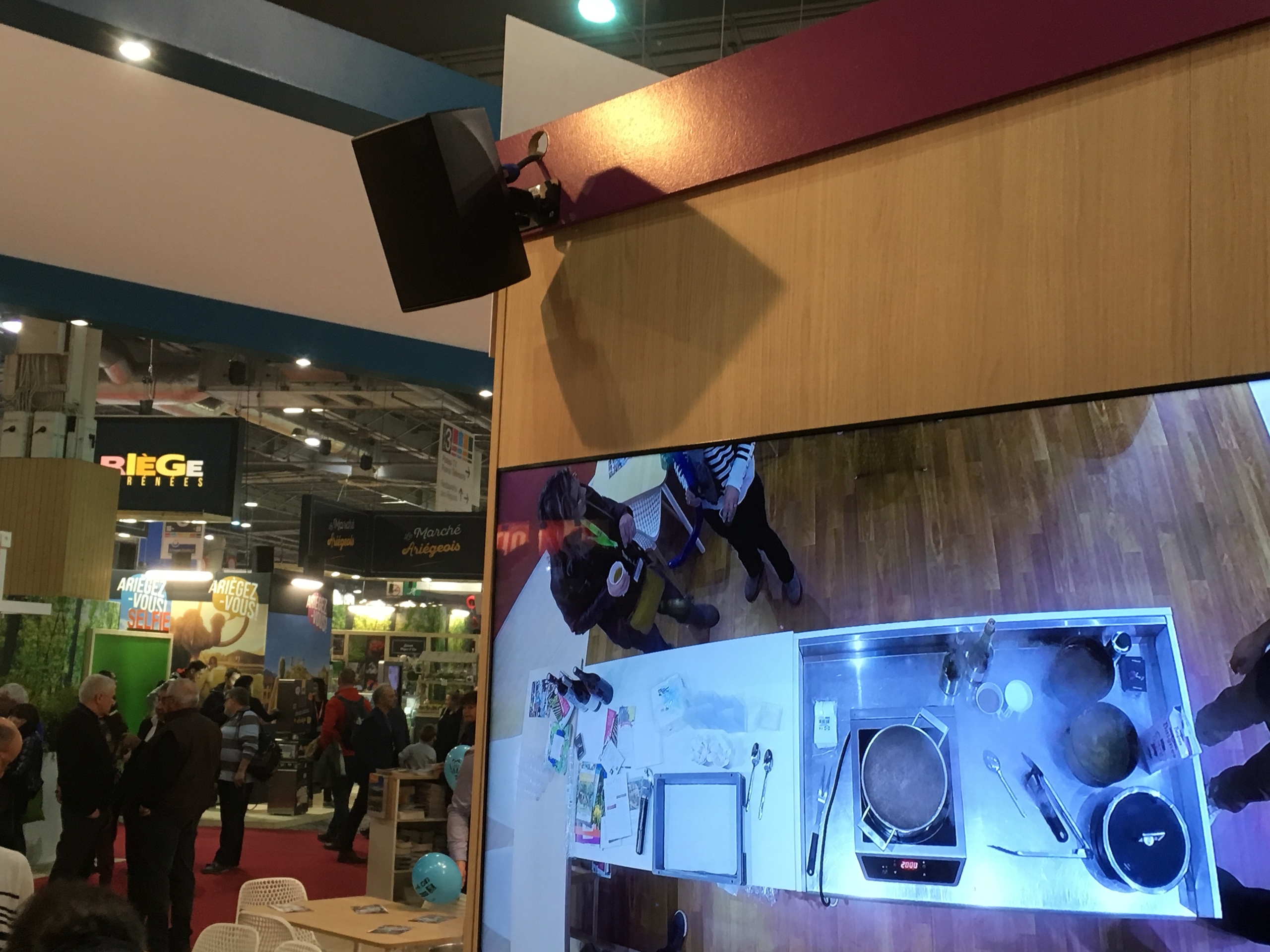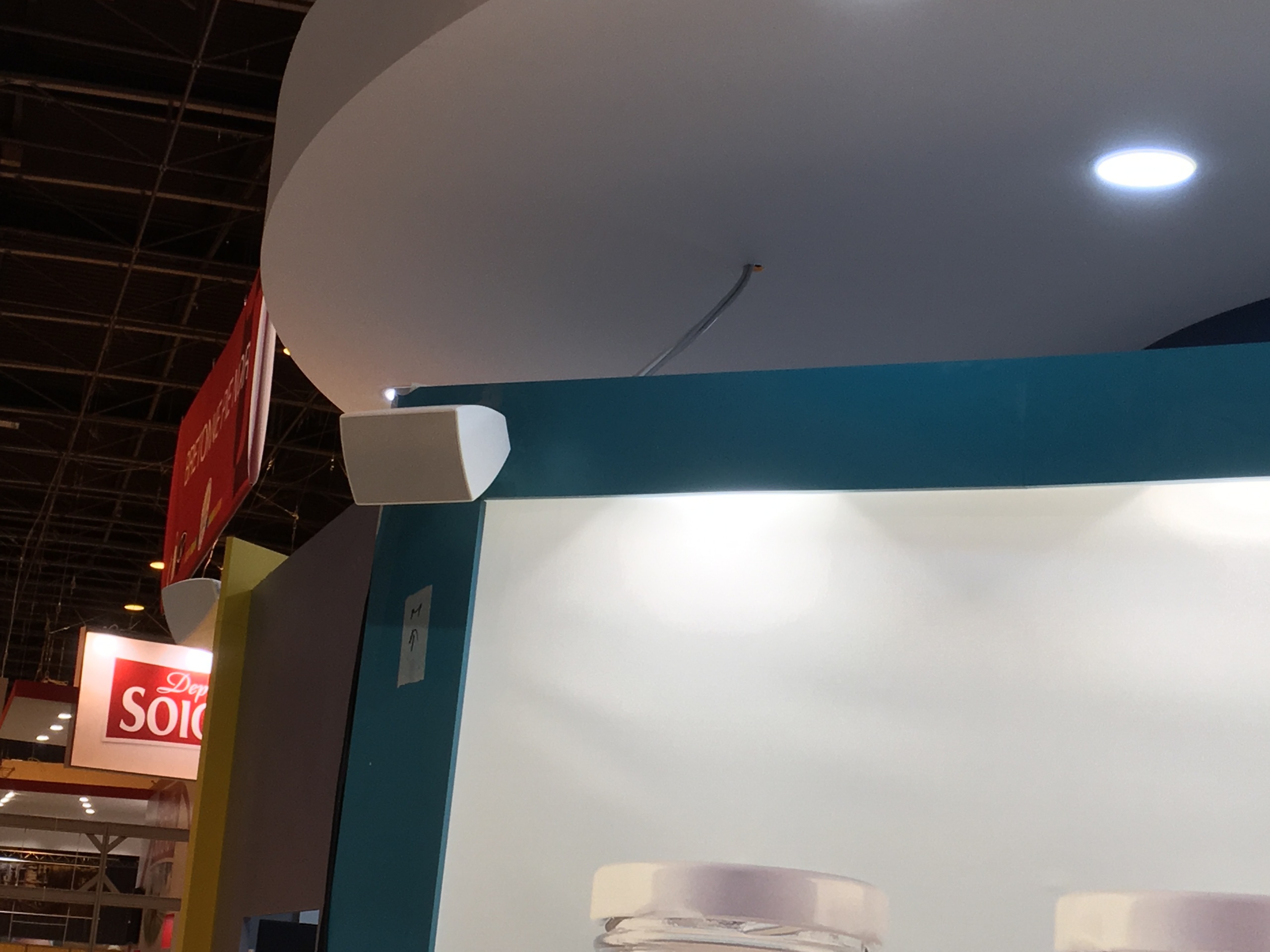 D&B Series E5 speaker systems, used at the Paris 2018 Agriculture Show – now available from VIDELIO-Events.
Please get in touch with us when preparing a project, our experts are at your service to help you select the most appropriate technologies to achieve success at your event. Our new premises also allow you to perform tests with the actual products.