the VIDELIO teams travelled all over France for the coverage of the most popular sporting event of the year
This year again, the VIDELIO teams travelled all over France to install broadcast, display and post-production equipment for the coverage of the most popular sporting event of the year : the Tour de France ! For over one month, the VIDELIO-Events + Utram teams (technical services for events) put their know-how at the service of the various actors of the event : organizers, television networks and advertizers.
Meanwhile, VIDELIO – Cap'ciné (Post-production integrator) and VIDELIO – Preview (broadcast integrator) worked well before the event to prepare and install the equipment for the France TV Sport mobile post-production vehicle.
For ASO (Amaury Sport Organisation) : organizer of the Tour de France, a staff of 15 were delegated to manage the display solutions : screens from 32" to 65" and a trailer-mounted LED display of
10 square meter area.Equipment was installed in the following location :
• Departure town public areas
• Relay areas in towns crossed by the race
• The AntarGaz village (advertizer, a natural gas supplier)
• The arrival town
• The finishing line
• VIP guest areas
• Written press areas
• Finishing line rear area
• Technical areas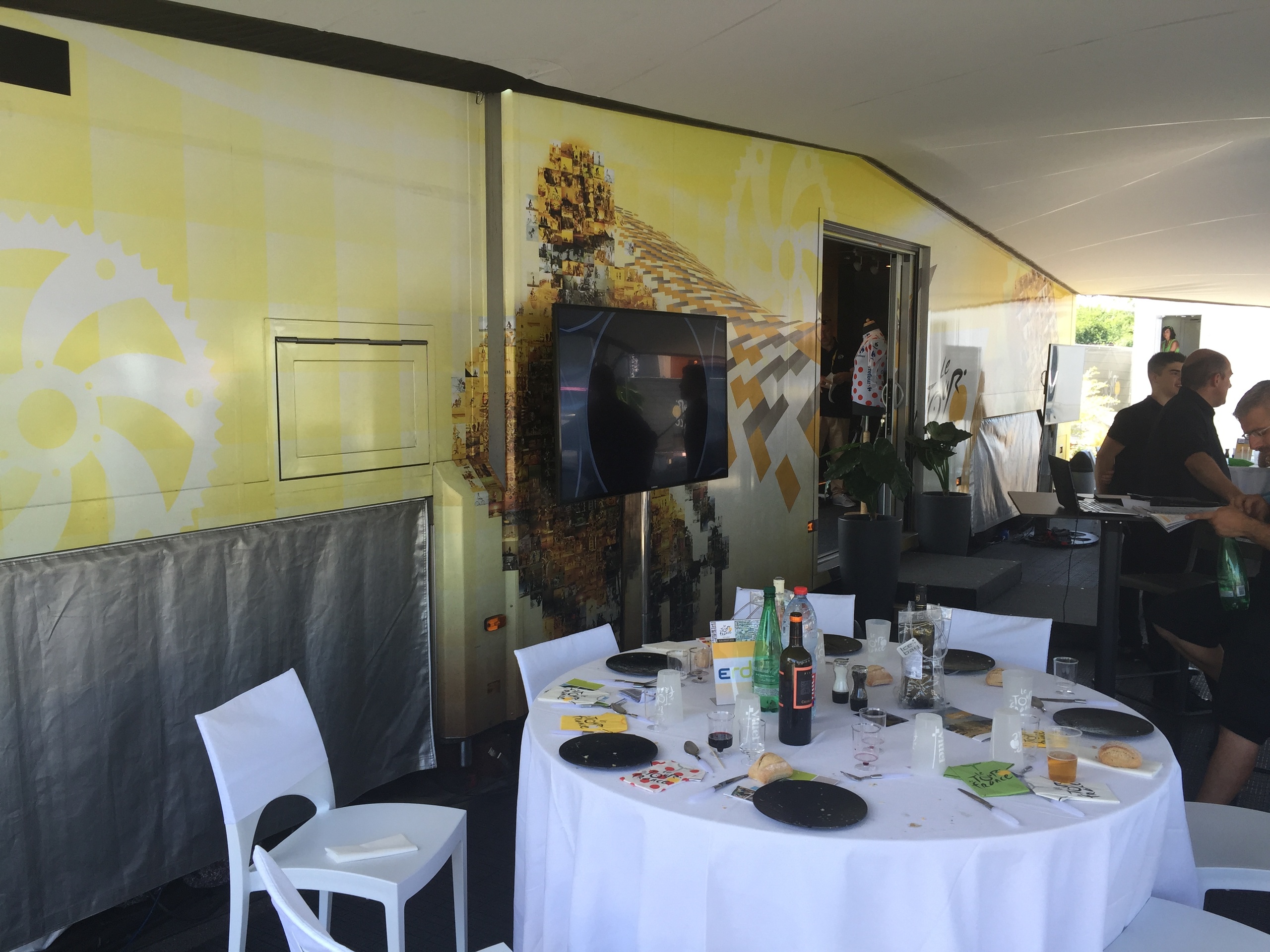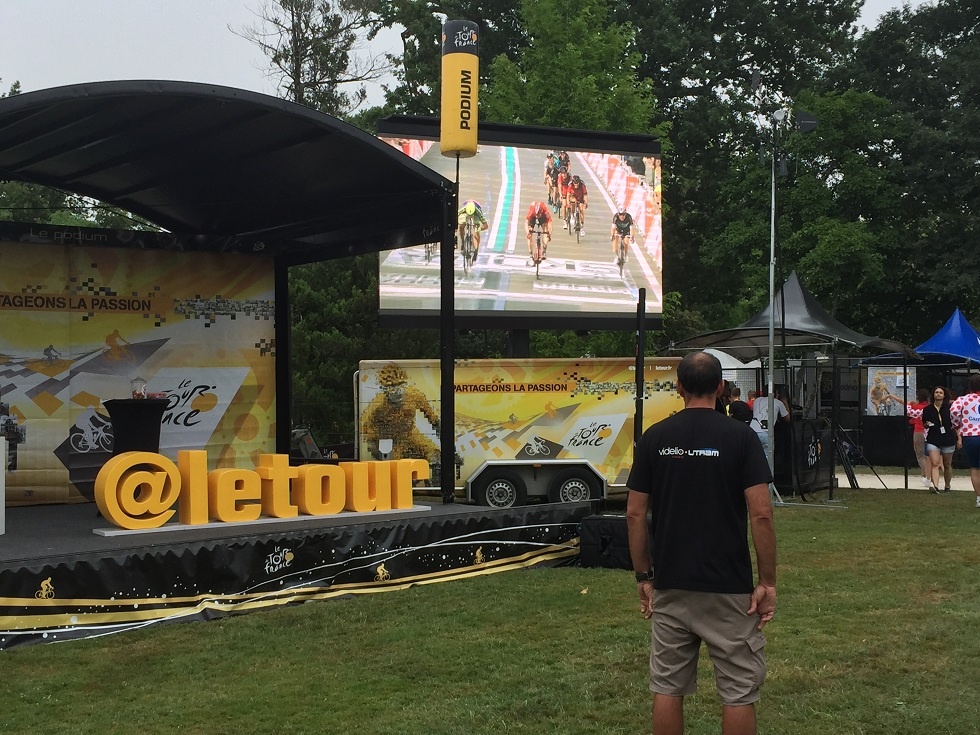 For France TV Sport :
A staff of 5 were in charge of:
The equipment of the France TV Sport production set : 2 remote heads for Sony
HDC-2400 cameras + 1 Panasonic AW-HE130 camera mounted on a Kessler motorized travelling system.
• Manning a post-production mobile vehicle fitted by VIDELIO – Cap'ciné . The van houses 5 Avid editing rooms operating in the InterPlay environment with ISIS storage. Each room has its own IP Director, intercom system, mixing desk and sound recording area. For user comfort, the technical engine room is apart from the editing suites. Three equipment racks are used in each of the two France Télévisions post-production vans, they host the AVID and EVS systems as well as switching/routing ancillary equipment.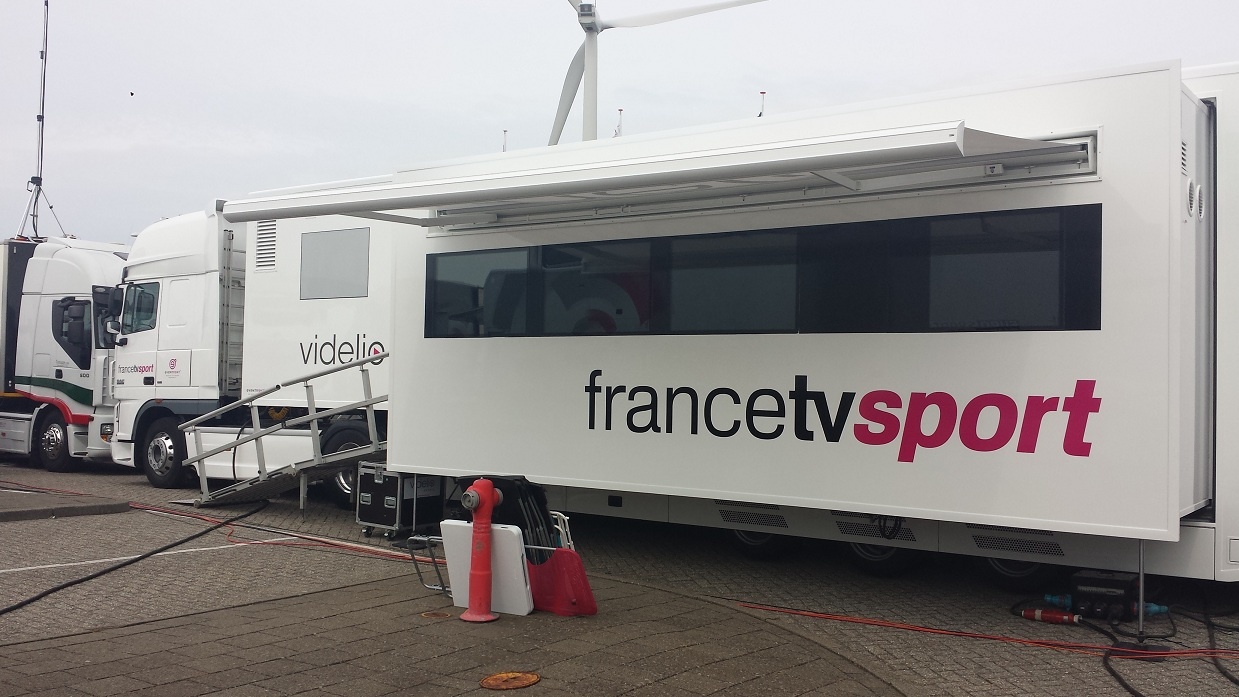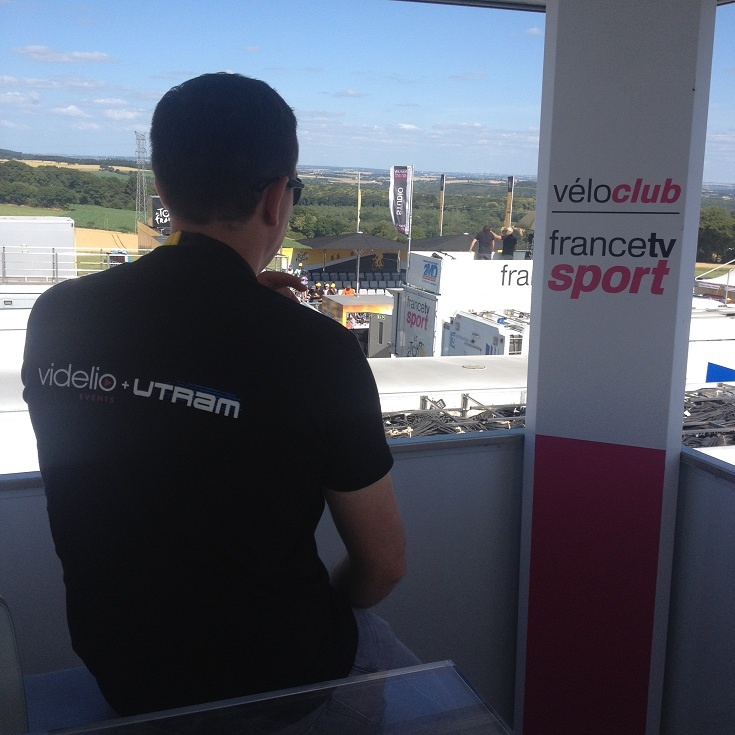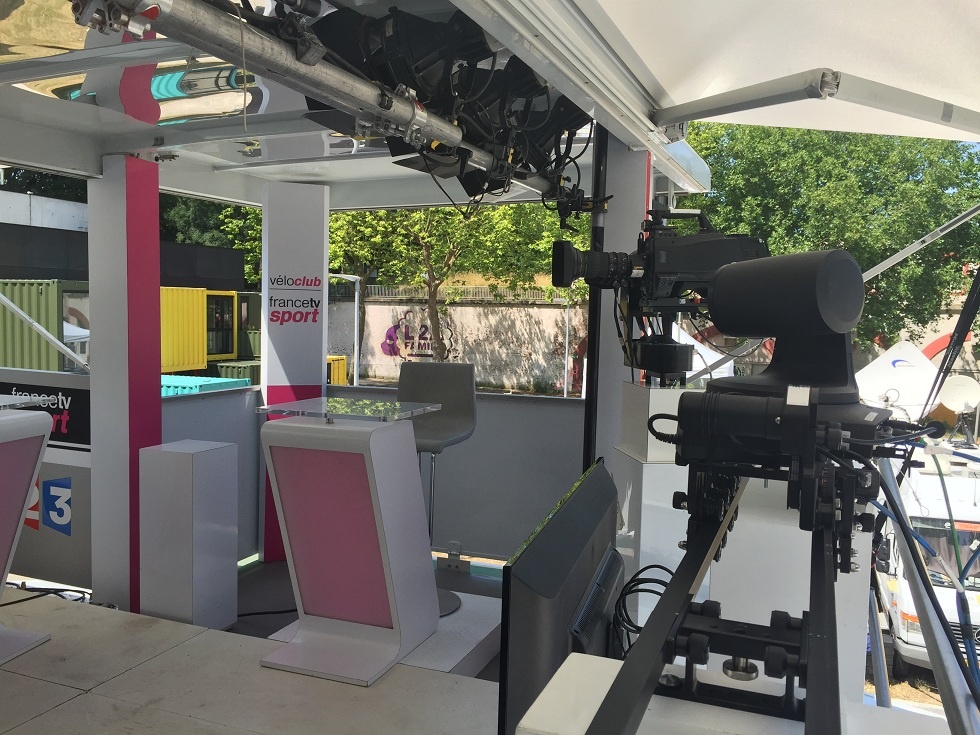 For KIWI PRODUCTIONS : Fitting of 4 IBIS vehicles which are part of the Tour de France's publicity caravan with LED display panels by Ekta, model EK6.9ILVM6C-QC.