The 350 year celebration of Saint Gobain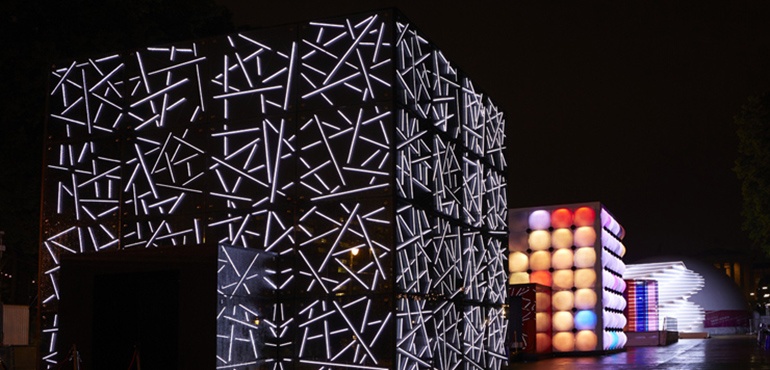 Glass, a material for creation and technology
A great idea and perfect craftsmanship is incorporated in these "future sensations", four temporary constructions where the public experiences sensory and artistic emotions around "The" high-technology material, glass.
Four areas with spectacular shapes and scenography dealing with 4 themes : Listen, See, Colour and Create.
As great afficionados of technology that we are, we were instantly thrilled by the potential of these innovations and their obvious applications in the events market.
In all, 26 Saint-Gobain products were used in the four pavilions, from Saint-Just blown glass to the Onirys textile material made from fibre optics and fiberglass..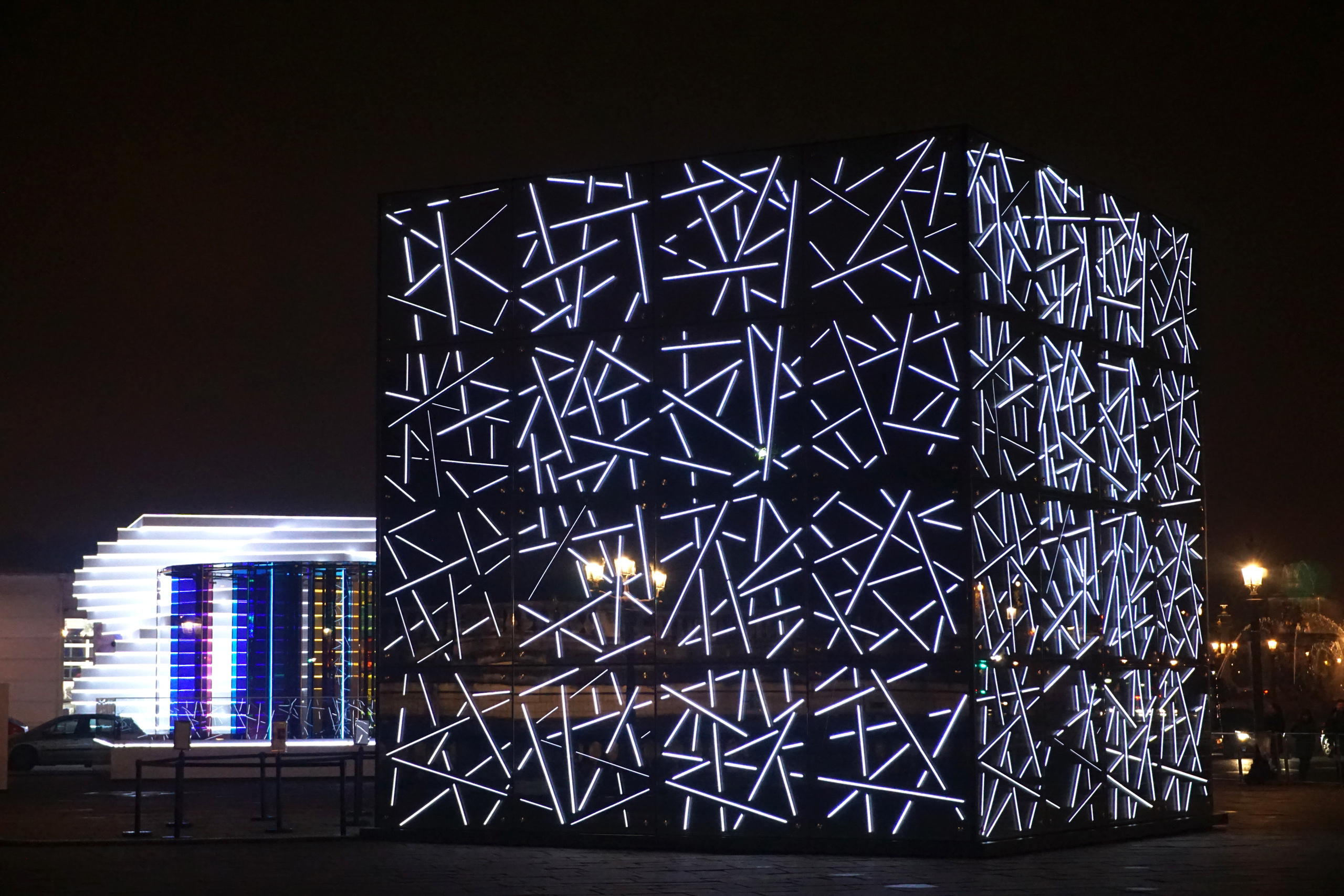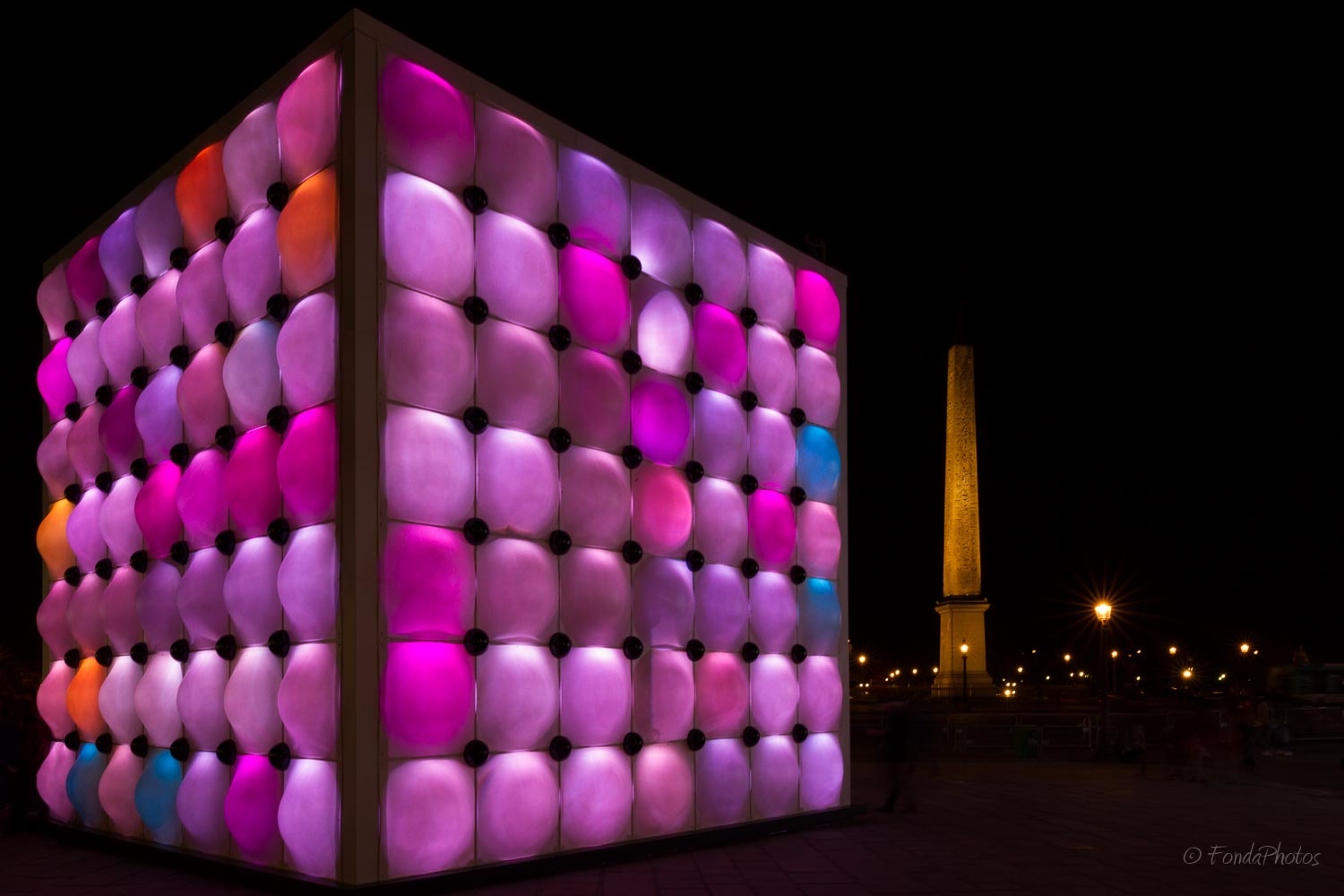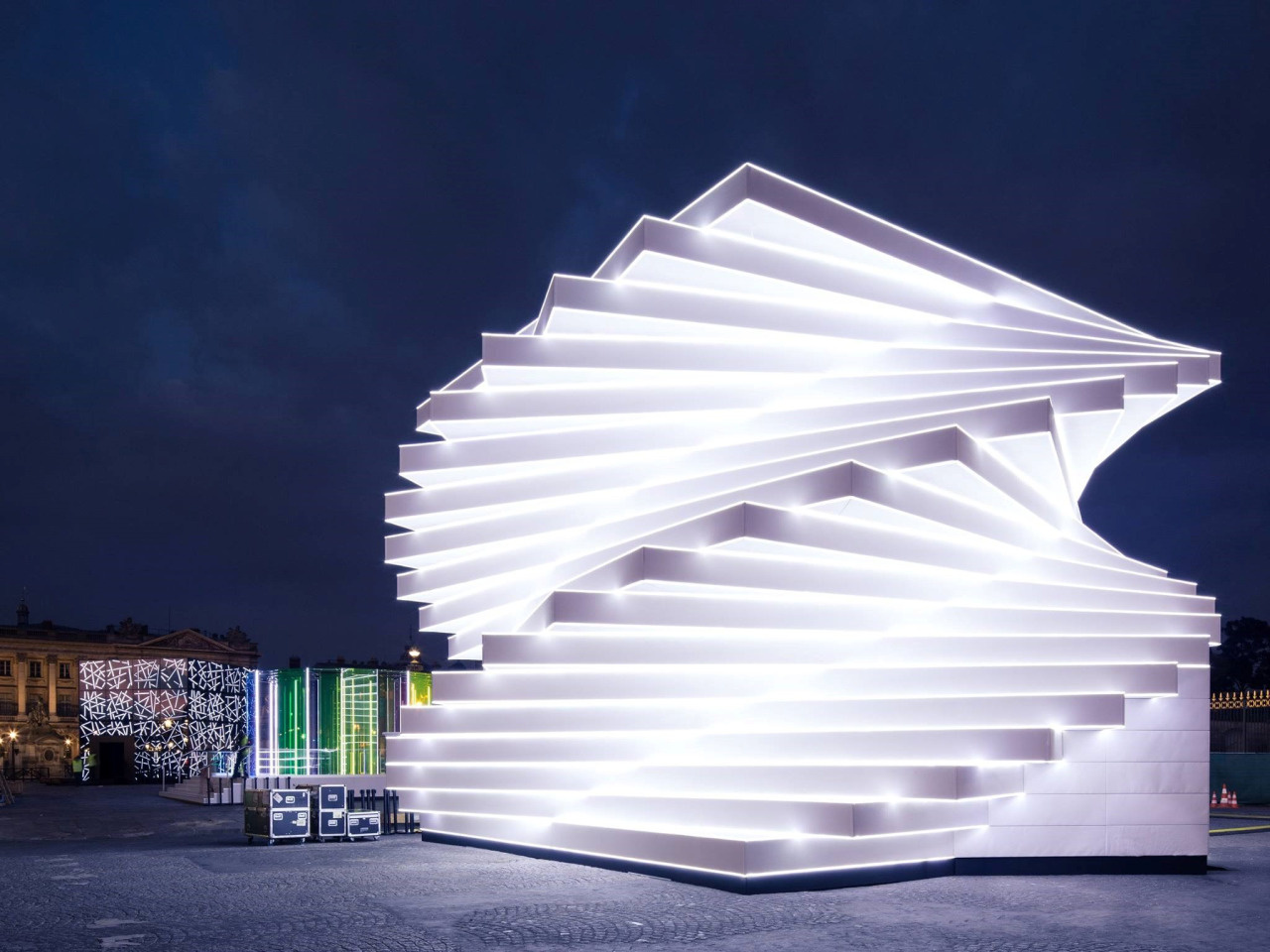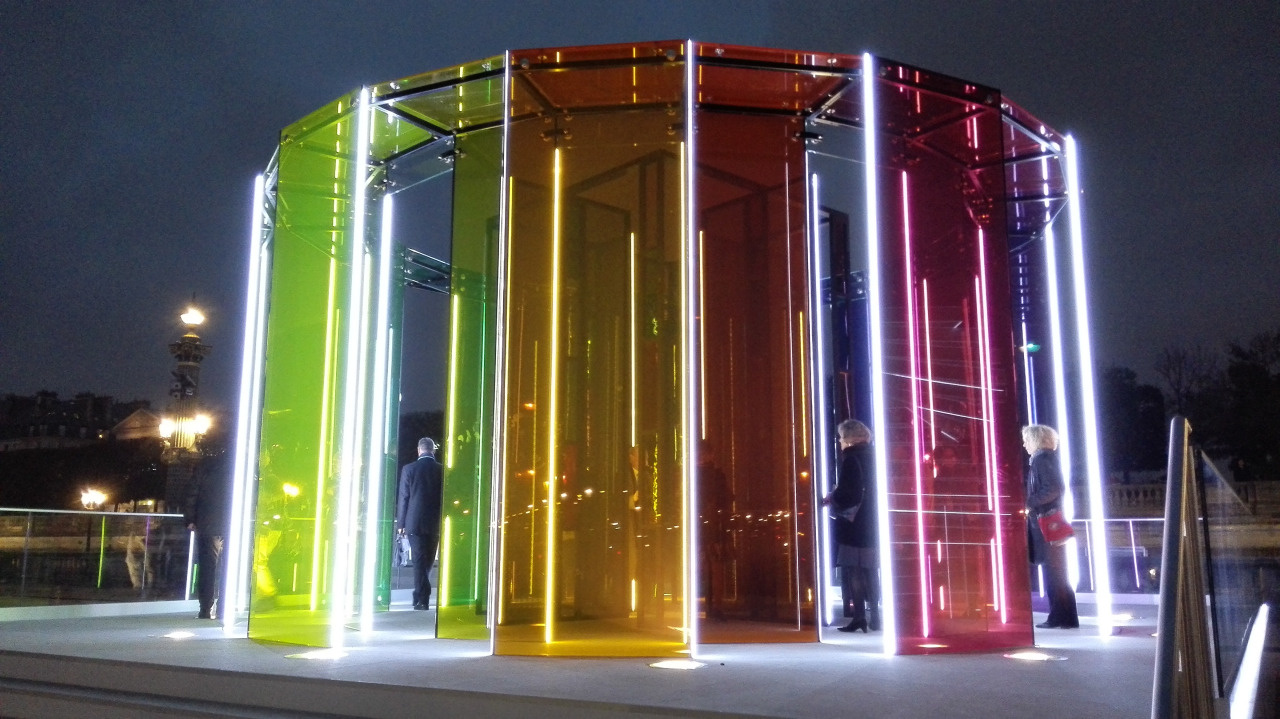 VIDEO TRAILER : "FUTURE SENSATIONS" PAVILIONS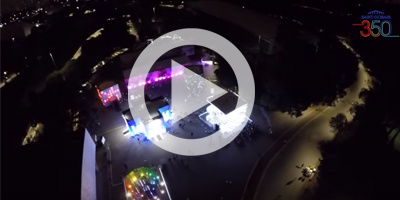 VIDEO : VIRTUAL TOUR OF THE SCENOGRAPHIC CONCEPT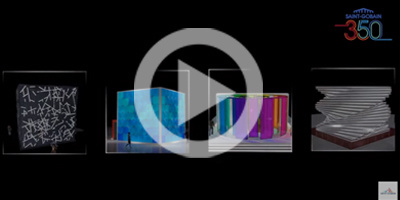 Our heart's choice goes to the pavilion "VOIR  (See) made from many mirrors inlaid with LEDs. In the daytime, its aspect varies according to the sky, at night it becomes a cube of light with ever-changing patterns.
We are already working with this high-transmission factor glass which can become opaque for projection needs then transparent again to reveal a video screen or an encased light source.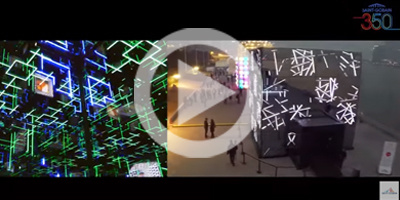 The other pavilion videos :
VIDEO : PAVILLON CRÉER (CREATE)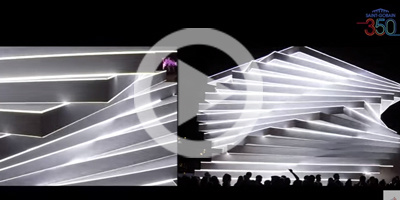 VIDEO : PAVILLON COLORER (COLOUR)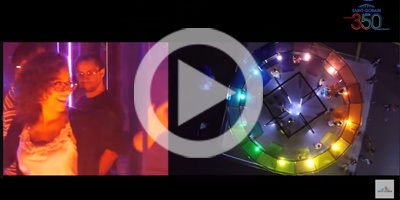 VIDEO : PAVILLON ECOUTER (LISTEN)