Lausanne, Rome, Budapest : VIDELIO-Events experts' export their video, sound and lighting know-how !
These last few weeks the VIDELIO – Events teams produced several events accross the borders.
BCV meeting in Lausanne
VIDELIO – Events is proud to be providing video, and sound support for BCV during its latest convention in Lausanne.
Video: 26 x 9,5m soft edge projection 4 x 20K Flex Barco projectors
Sound: 8 Kara + 6 SB 18 + 16 Kiva sound systems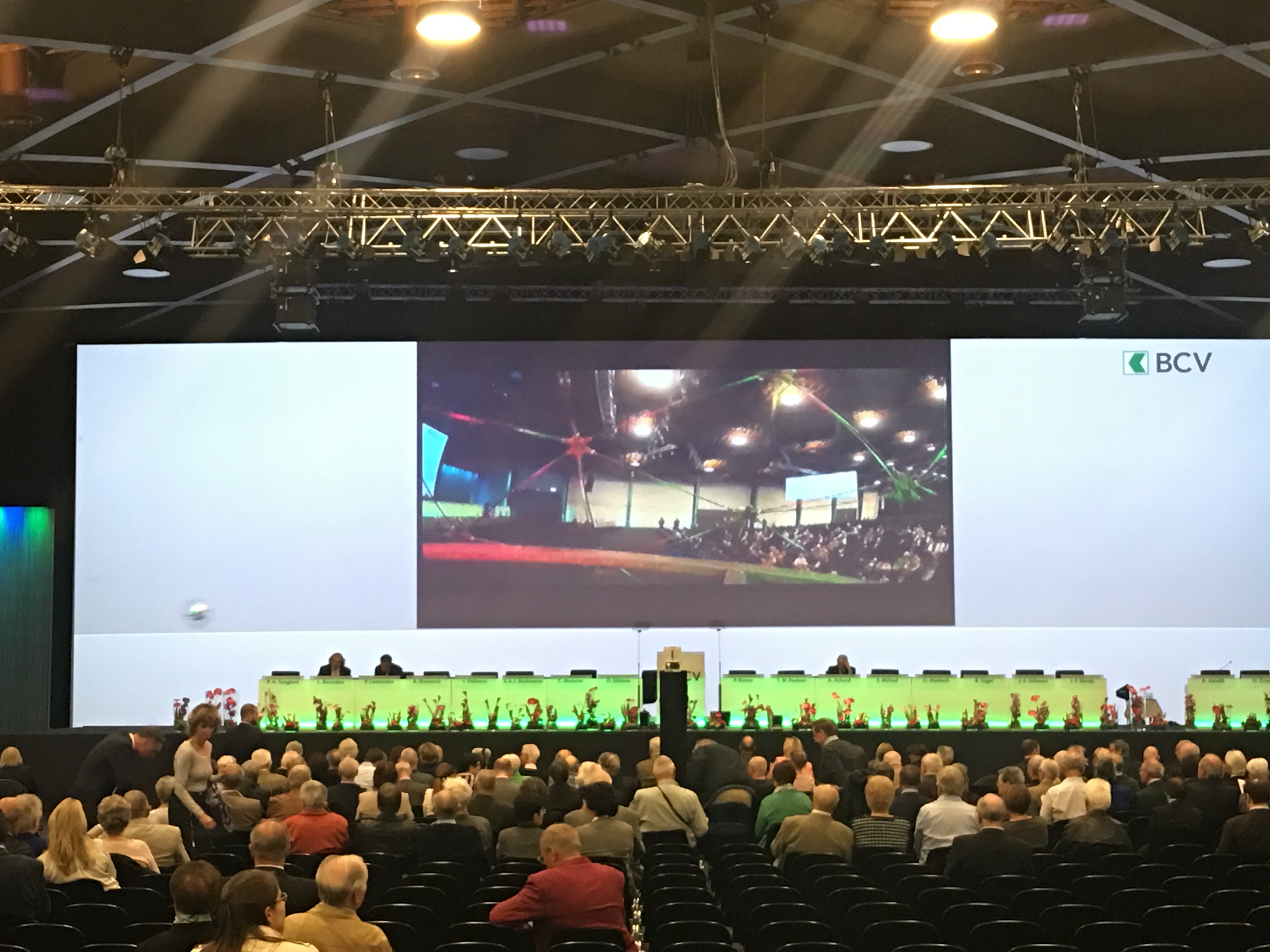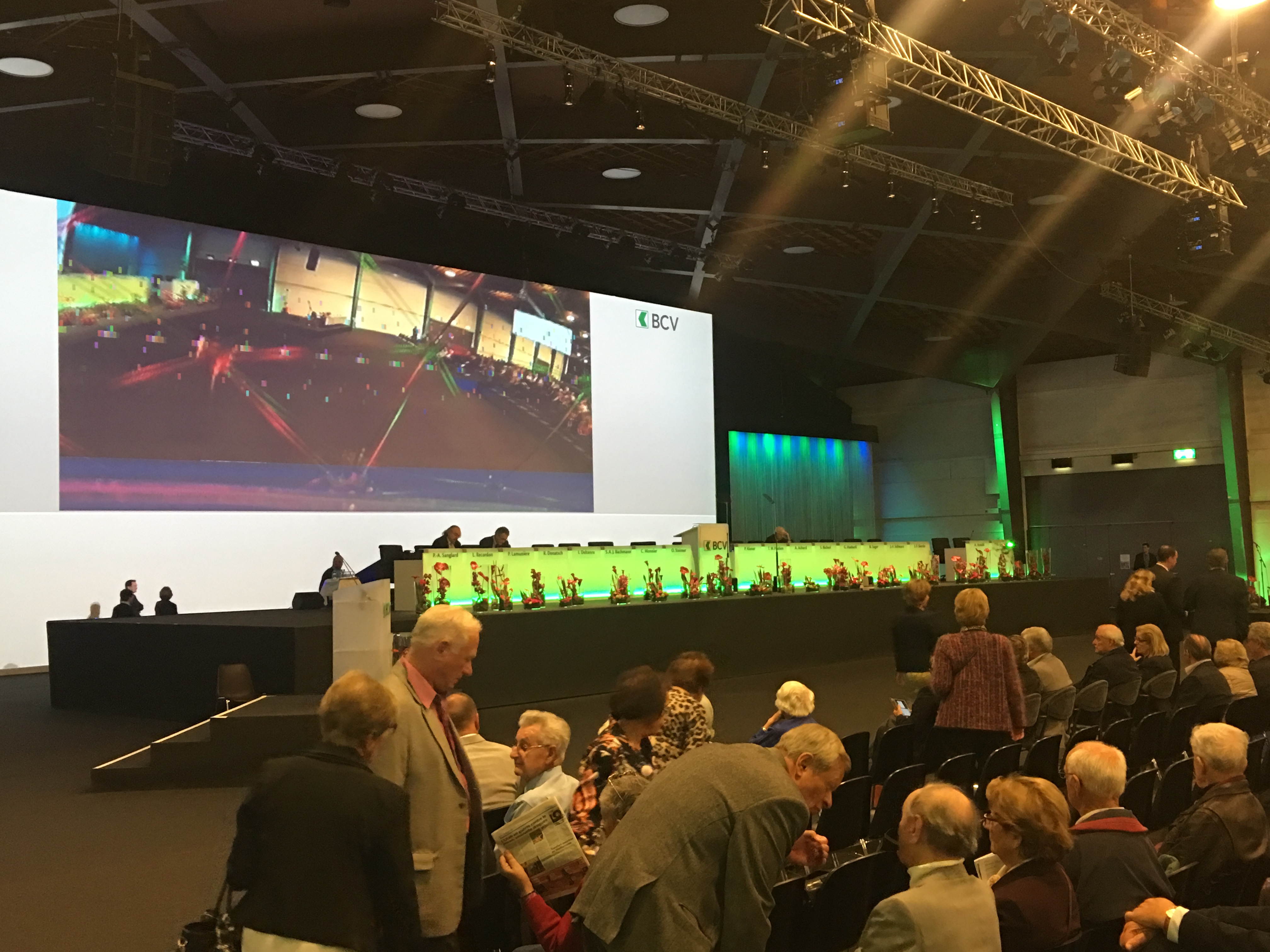 Ellior Leaders committee in Rome
In late April, Ellior reunited its top manager in Rome for this occasion VIDELIO – Events was asked to supply lighting, video, rigging and sound :
Video: 2 x 16/9 screens and projectors
Sound: system D&B E12+ Sub, 2x headset microphones DPA-4088F
Light: glow up par LED.
VIDELIO – Events experts plan and coordinate all the AV, IT, set and decoration, furnitures, F&B part of the events.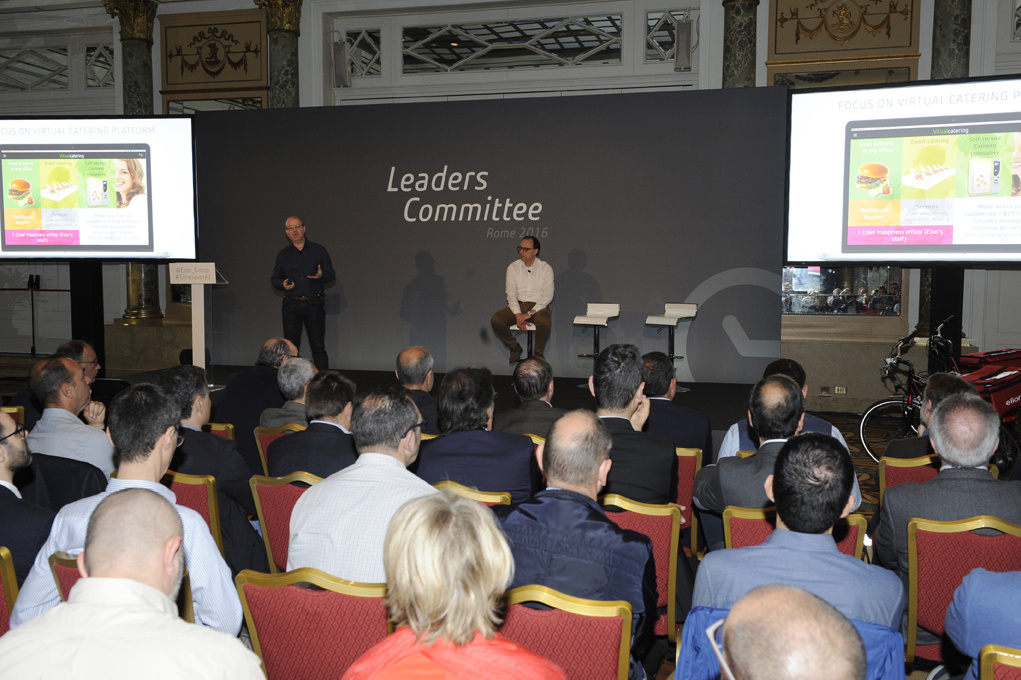 UEFA Executive Committee in Budapest
A busy week for European Football begins may 2th with the lastest meeting of the UEFA executive Committee in Budapest ahead of the 40 th Ordinary UEFA Congress in the Hungarian capital on Tuesday.
To facilitate the meeting for the 42 attendees VIDELIO – Events has supplied video, sound solutions.
Video: 2 x 16/9 screens and projectors, 8 42'' LCD Display
Sound: 7 simultaneous translation booth, 14 wired conference station, 42 push and talk microphone, 8 MTD 112 L acoustics sound systems.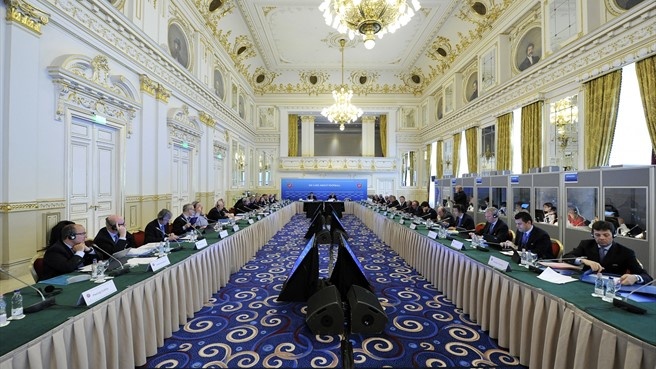 Crédit photo : Getty images