Eurovision : did you say outdated ?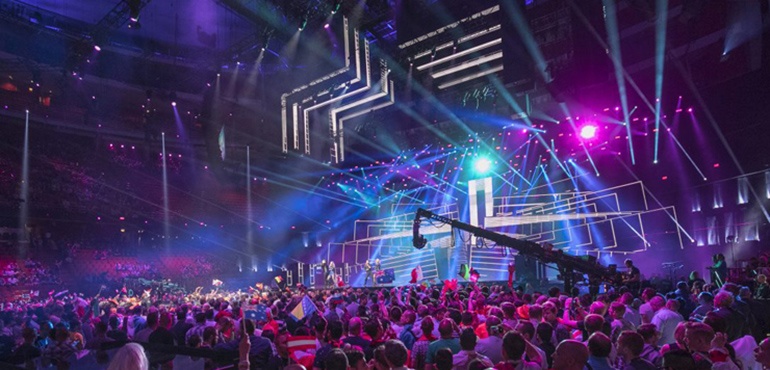 Cover up your ears and open wide your eyes !
2016 edition : 71 billion pixels in the face of 200 million television viewers.
The Eurovision is not just an annual marathon of kitsch with questionable music and outlandish dressing attires. It has also become a "can't be missed" superlative TV show. The sheer size of the technical layout is impressive and the Eurovision has now become the benchmark for innovation in show technology.
The show took place this year at the Globe Arena in Stockholm and was a formidable showcase for scandinavian efficiency. Ambitious stage direction relied upon a monumental assortment of curtains, screens and LED floors covering a total surface of 850 square metres.
Coupled with a lighting array of 1500 light sources, the stage offered 26 unique visual universes to each of the 26 competitors. Effects within effects, optical illusions and custom-made animations made for dazzling sculptures of high definition images. Las Vegas, watch out !
Eurovision 2016, Stockholm Globe Arena, Sweden © Andres Putting (EBU) and © Anna Velikova (EBU)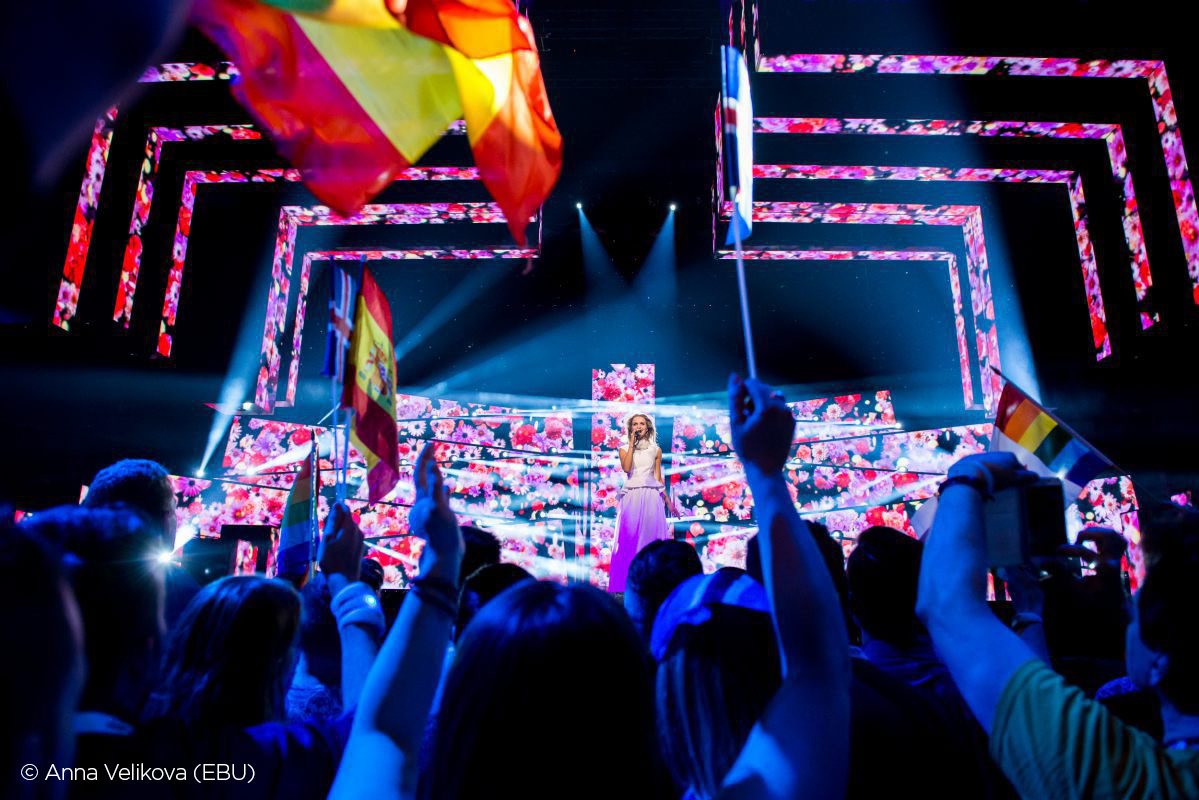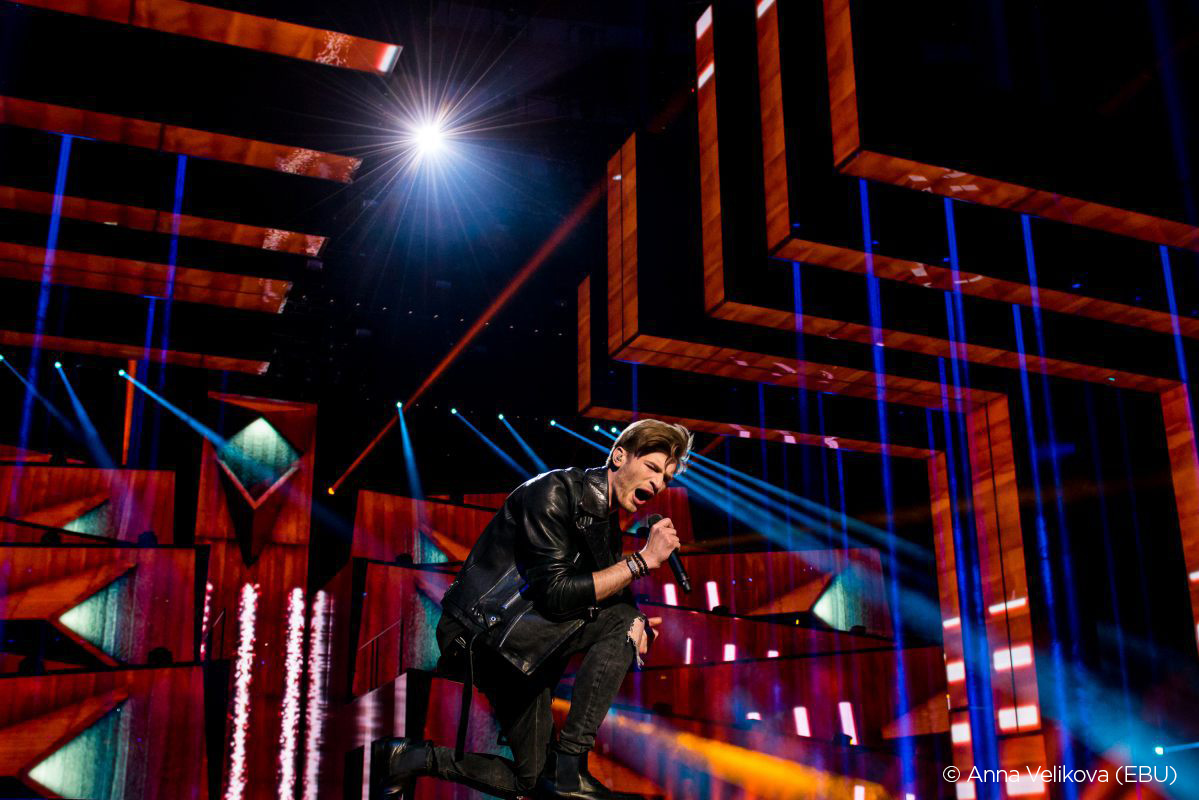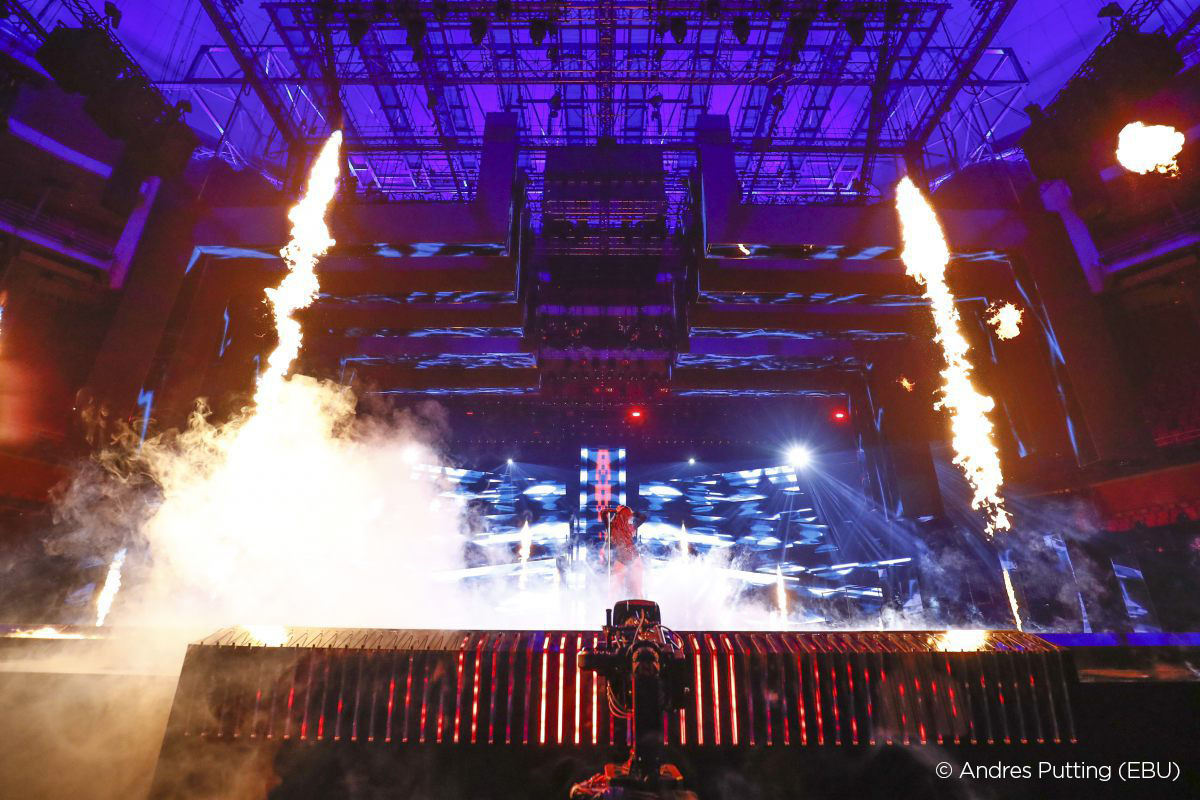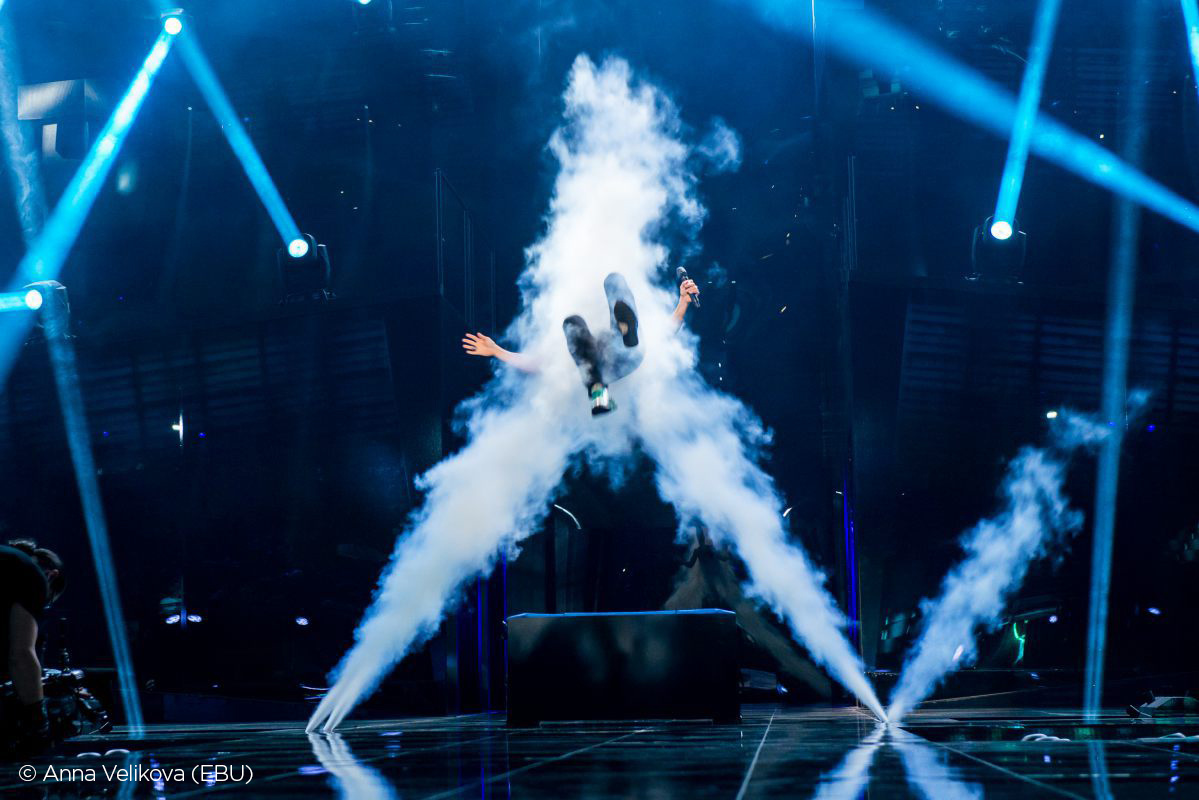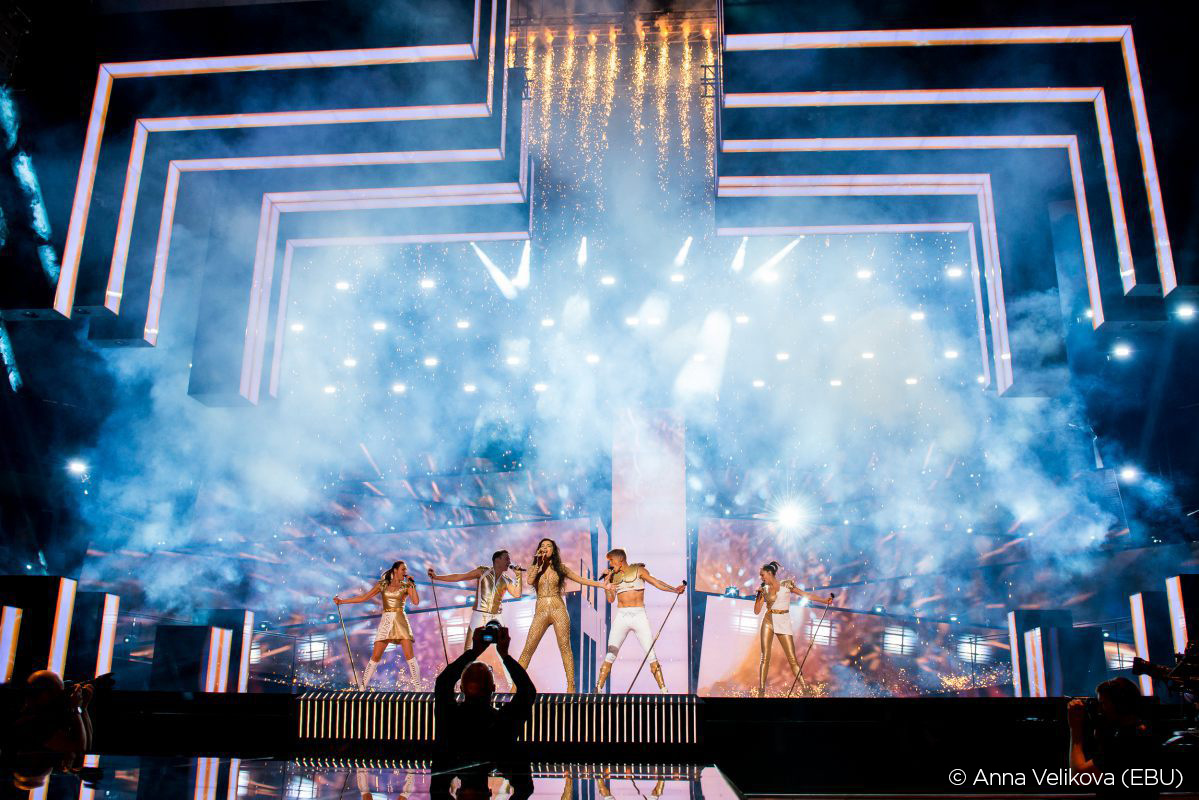 Eurovision 2016, Stockholm Globe Arena, Suède © Andres Putting (EBU) et © Anna Velikova (EBU)
VIDEO TRAILER : THE QUICK SHOW  (note : the music was not chosen by us)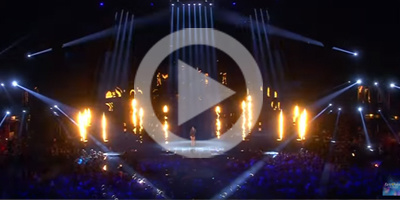 Some figures about the show proposed by Light Zoom Lumière in its article "Eurovision 2016 : backstage et technique".
Technical staff :
Technical production : M & M Production 
Technical manager : Ola Melzig 
Lighting engineer : Frederik Jönsson
Scenography : Frida Arvidsson – Viktor Brattström
A few figures :
Hall seating : 1050 guests 
Stage dimensions :50 x 32 x 15.50 m
Stage area :220 square metres
Reflecting surface :2000 square metres
Stage weight :65 Tons
Stage staff :40 technicians
Lighting fixtures :1828
Number of control circuits :25 300
Light control desks :5
Spotlight operators :14
Total power consumption :854 kW
Lighting staff :45 technicians
High-resolution screen area :900 square metres
Number of pixels :71 million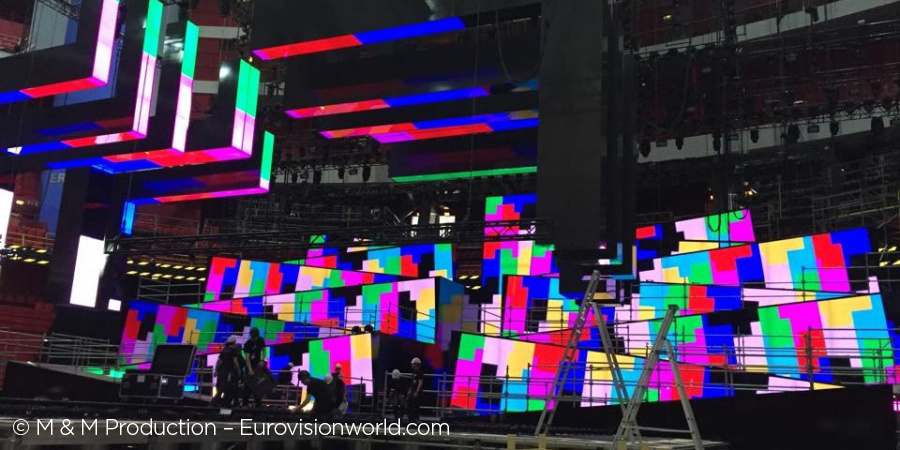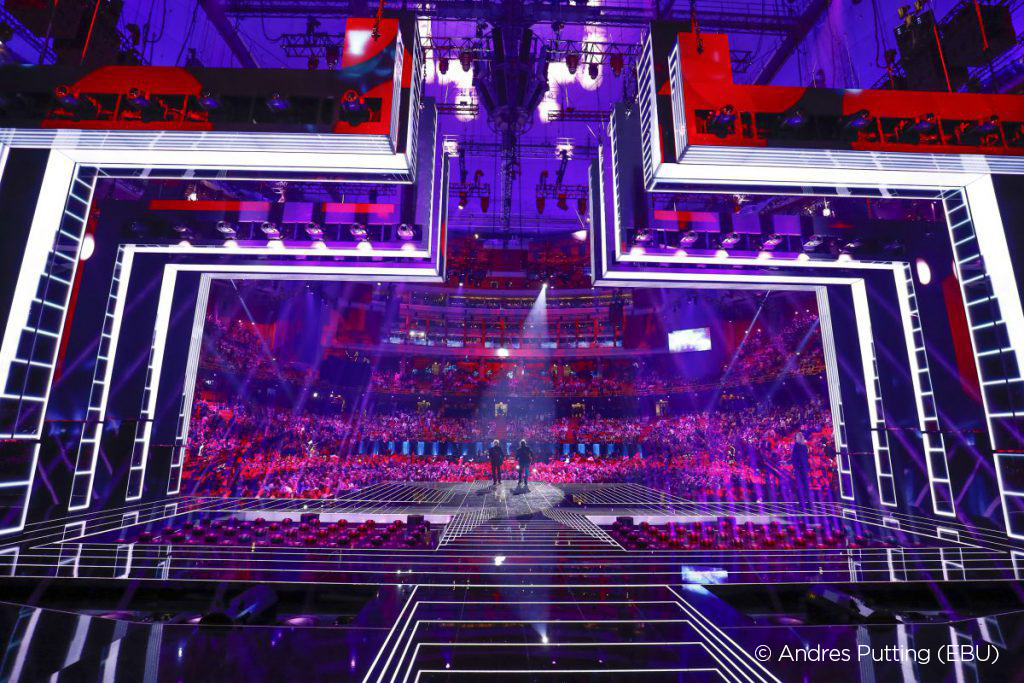 Eurovision 2016, Stockholm Globe Arena, Suède © M & M production  © Andres Putting 
An installation of incredible scale but which didn't prevent the Russian team from coming with their own setup for a "smaller scale" (but nevertheless successful) imitation of Beyoncé's performance at the Music Awards.
VIDEO OF THE RUSSIAN PERFORMANCE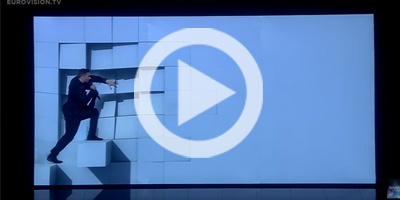 FOR FANS OF 3D MODELING :
VIDEO : VIRTUAL TOUR OF THE STAGE MACHINERY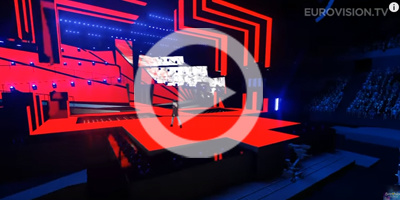 VIDEO : 3D ANIMATION DEMO OF THE SONG FOR ARMENIA