AUGMENTED WALLPAPER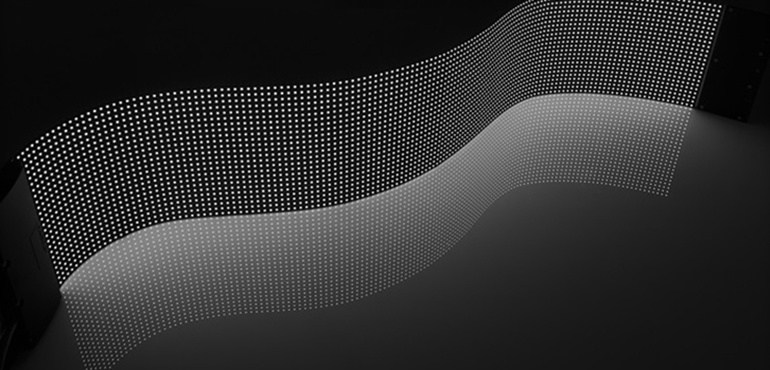 As the triumphant symbol of the digital era, the LED "screen" never stops getting better in display quality and more recently, in its form factor.
Ever thinner, lighter and more flexible, LED technology is now a high quality display surface for moving imagery.
A sort of (nearly) second skin which can follow any architecture and any design shape, even the most sensually curved.
How promising ! and such creative freedom… when it becomes possible to ally
"power and elegance", "efficiency and subtlety".
3, 2, 1… let your inspiration flow and create !