Simple & Universal Collaboration Solution

Thanks to Virtuvisio, provide your collaborators with a secure, 100% French, simple and universal videoconferencing platform, allowing them to exchange instantly in audio, web and videoconference with all their contacts – thanks to our virtual meeting rooms.
With this web platform you can connect in one click to your contacts whatever their used collaboration solution. From your web browser you join the meeting without having to download any application or software.
You can join your meeting from your computer, from your smartphone via the application or by traditional phone call.
Do you need to communicate with people outside your organization who do not use the same collaboration tool as you?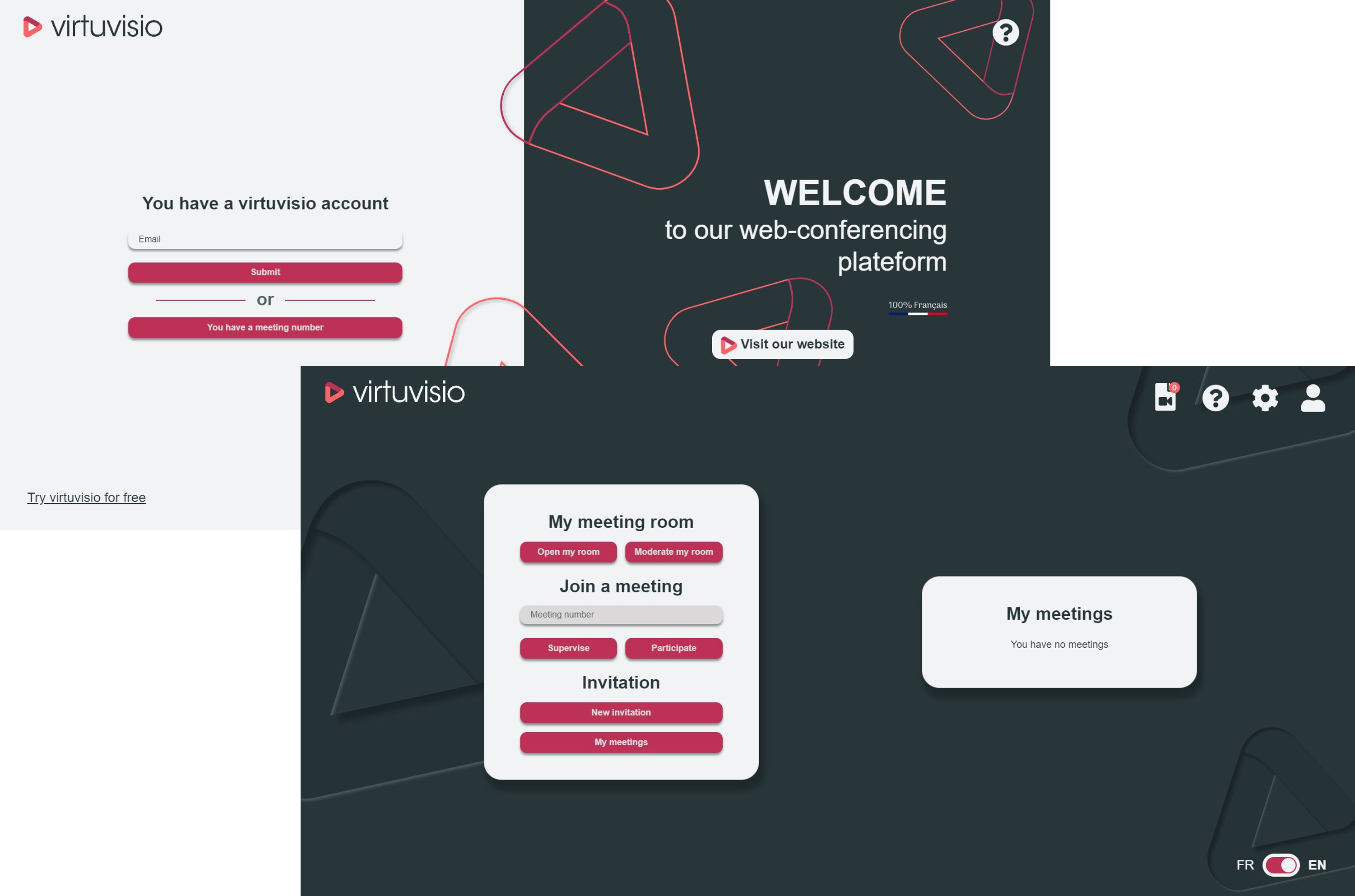 The virtual videoconferencing room solution
Videlio provides a simple, universal and 100% French virtual videoconferencing rooms solution, allowing you to have videoconferencing securely and easily at any time.
Web Application (does not require download): chrome browser, Firefox
Desktop Application (PC/Mac)
Mobiles (IO/Android)
INTEROPERABILITY
Microsoft Teams
Skype for Business
Hangouts Meet
SOVEREIGNTY
100% French Solution
SECURITY
Flow
Hosting
Privacy
Invitation via text message
Do you want to integrate a secure video conferencing platform into your tools?
Virtuvisio is 100% customisable to give way to your own brand and to integrate perfectly into your existing tools.
Services
included in the proposal
Let your users focus on the essentials,
our experts are there to handle the technology.
Chat & Email Hotline
Your users can ask our experts for support in the event of a problem.
Ready to take
the step ?
Let's talk about it