Microsoft Teams Rooms
Microsoft Teams Rooms: Give your Teams users a seamless experience with simple and intuitive Microsoft Teams Rooms (MTR) solutions.
You use Teams and want to equip your meeting rooms with compatible solutions?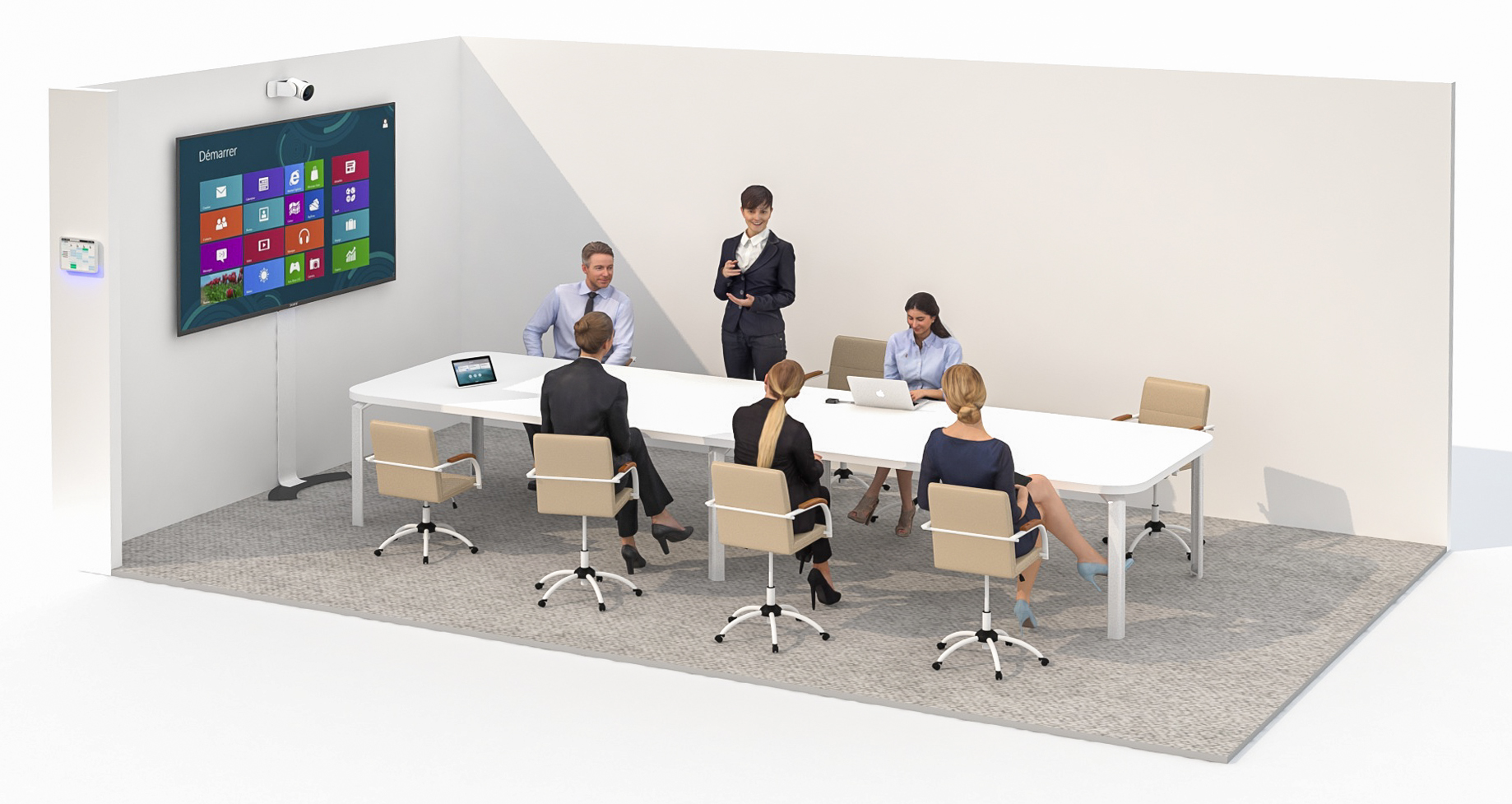 The Teams Rooms Microsoft Rooms offer
Videlio offers turnkey solutions tailored to the size of your meeting room to allow your users to collaborate on Teams easily from their workspaces.
Installation of reliable and secure video and sound solutions

3-year warranty on equipment

Help to get started

Free user guide

Maintenance RTG J+3
Optional: virtual meeting rooms to allow you to connect with others using other collaboration tools.
1
INVITATION: your users invite their collaborators or clients to participate in the meeting by inviting the meeting room in which they wish to meet or conduct their meeting remotely.
2
LAUNCH THE MEETING IN 1 CLICK: from the control tablet present in the room or, depending on the choice of configuration, from the individual work tool by connecting the Barco Clickshare wireless conference solution or via a cable.
3
EXPERIENCE: your users benefit from the comfort and quality of the video conferencing equipment to exchange with their interlocutors simply.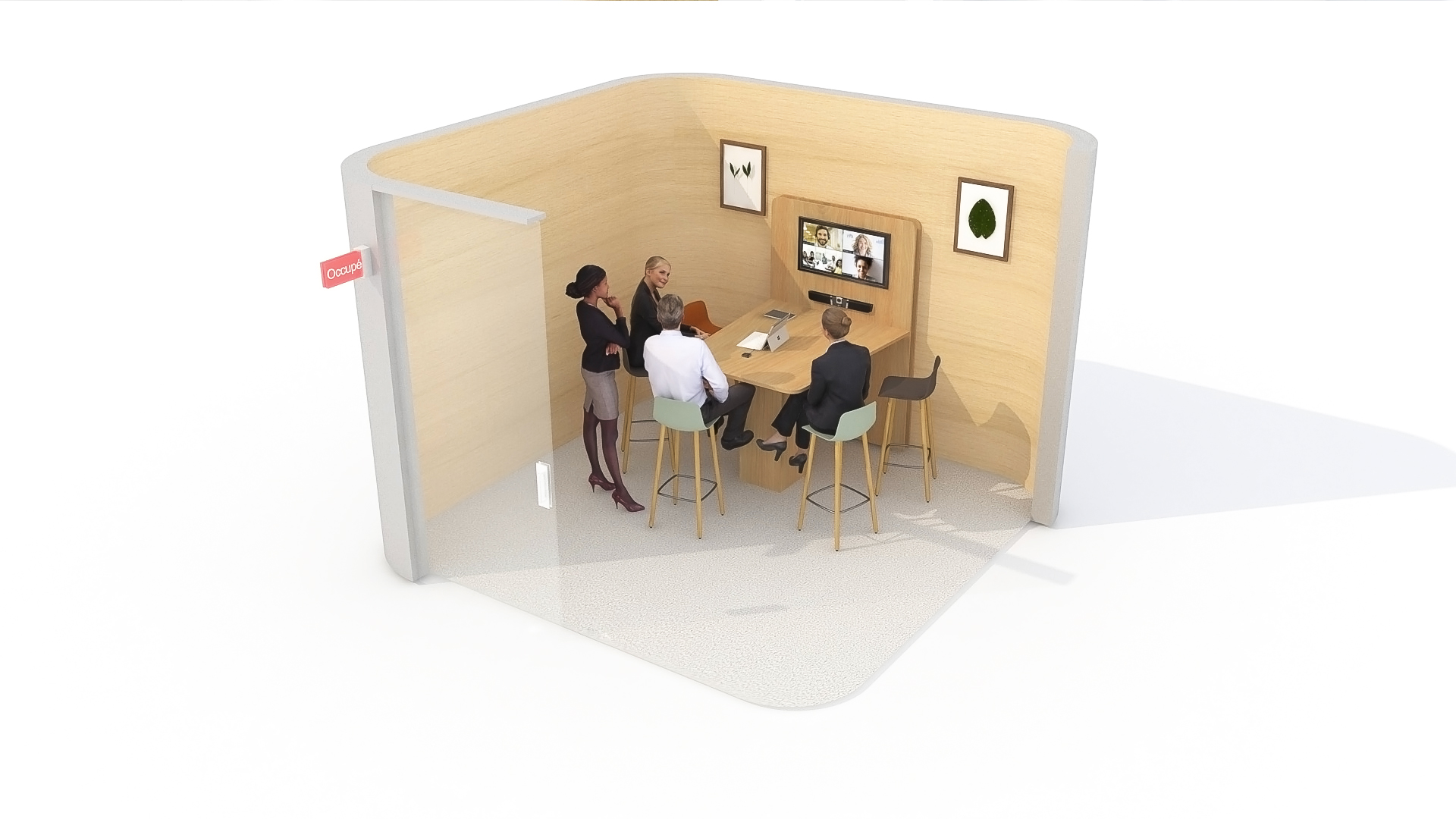 MTR audio video solution, 43″ screen (wall mount or mobile cart)
Project coordination
Delivery in France
Installation/Configuration
Help to get started
User guide
Mail & chat support
Maintenance RTG J+3
SMALL MEETING ROOMS
Up to 4 people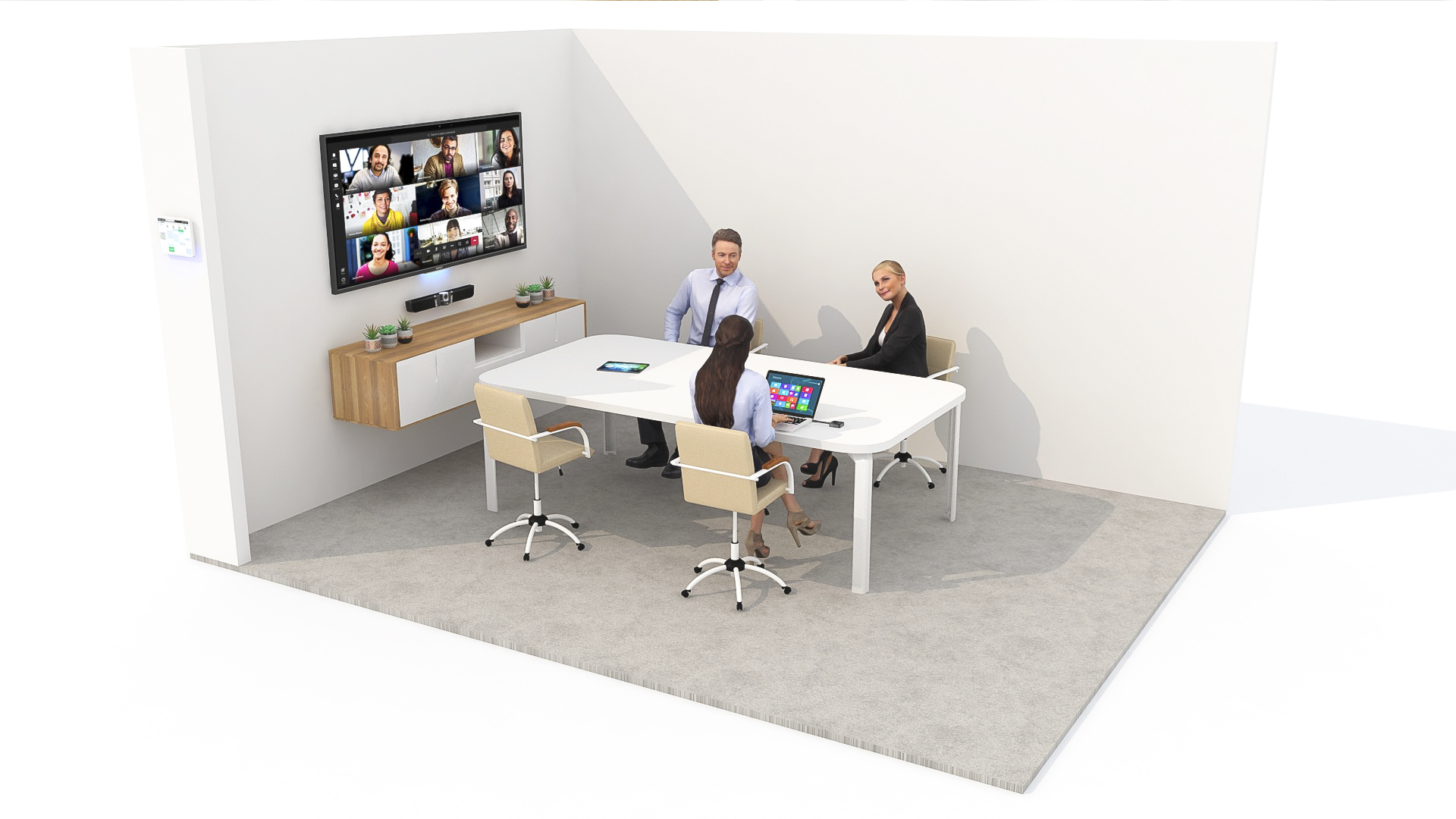 MTR audio video solution, 55" screen (wall mount or mobile cart)
Project coordination
Delivery in France
Installation/Configuration
Help to get started
User guide
Mail & chat support
Maintenance RTG D+3
MEDIUM-SIZED MEETING ROOMS
Up to 7 people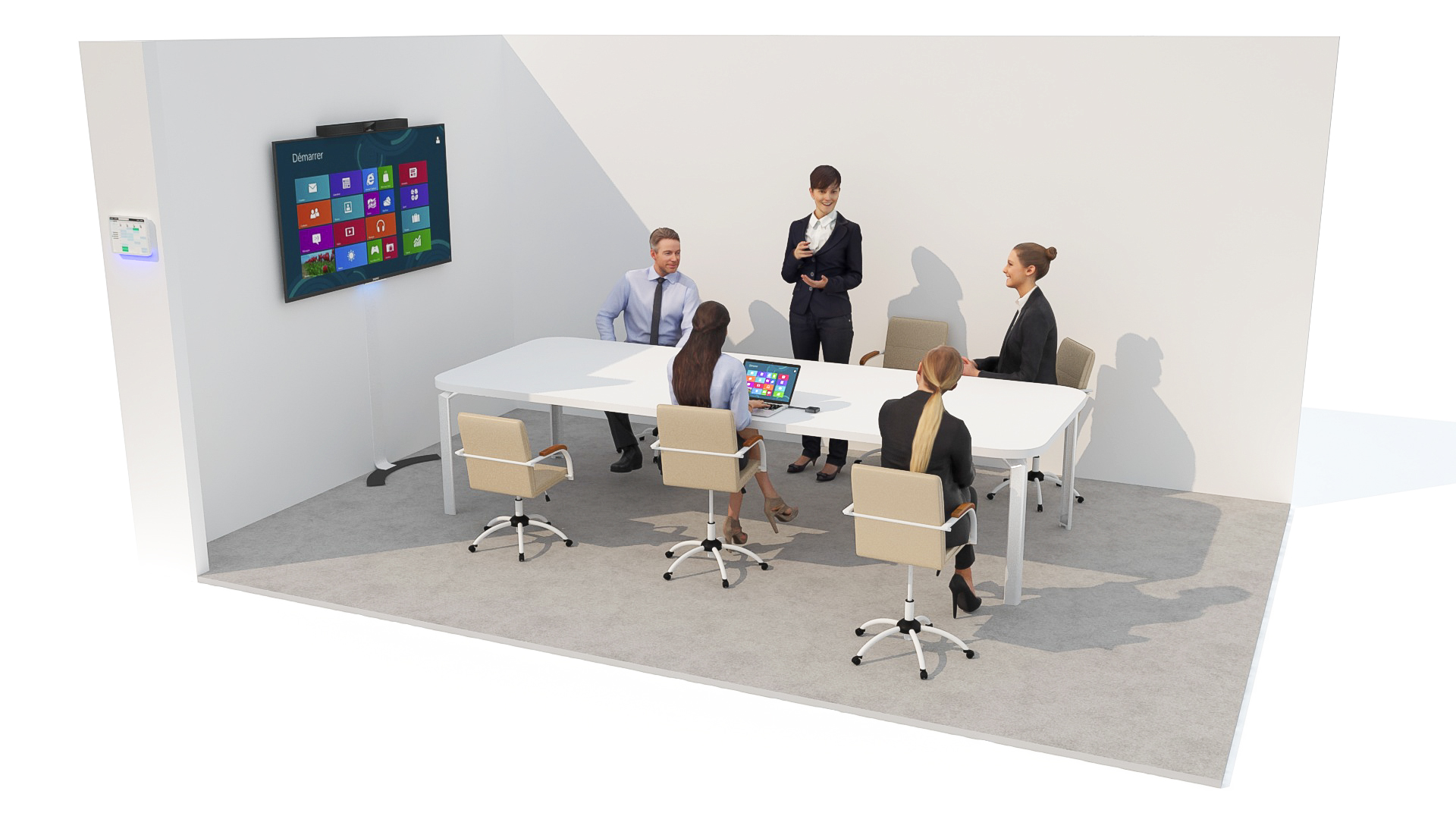 MTR audio video solution, 65" screen (wall mount)
Project coordination
Delivery in France
Installation/Configuration
Help to get started
User guide
Mail & chat support
Maintenance RTG D+3
LARGE MEETING ROOMS
Up to 9 people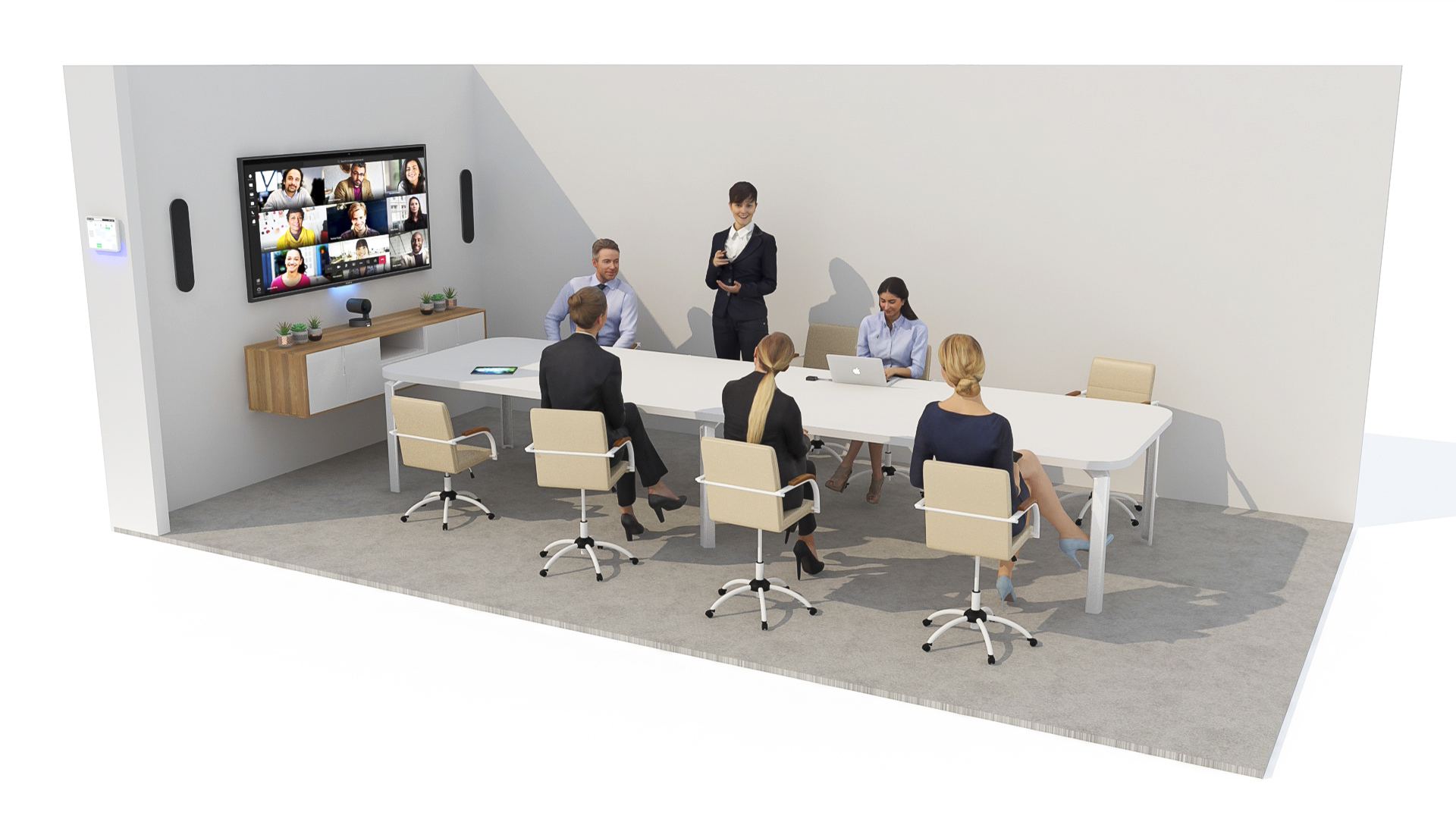 MTR audio video solution, 75" screen (wall mount)
Project coordination
Delivery in France
Installation/Configuration
Help to get started
User guide
Mail & chat support
Maintenance RTG D+3
LARGE MEETING ROOMS
Up to 11 people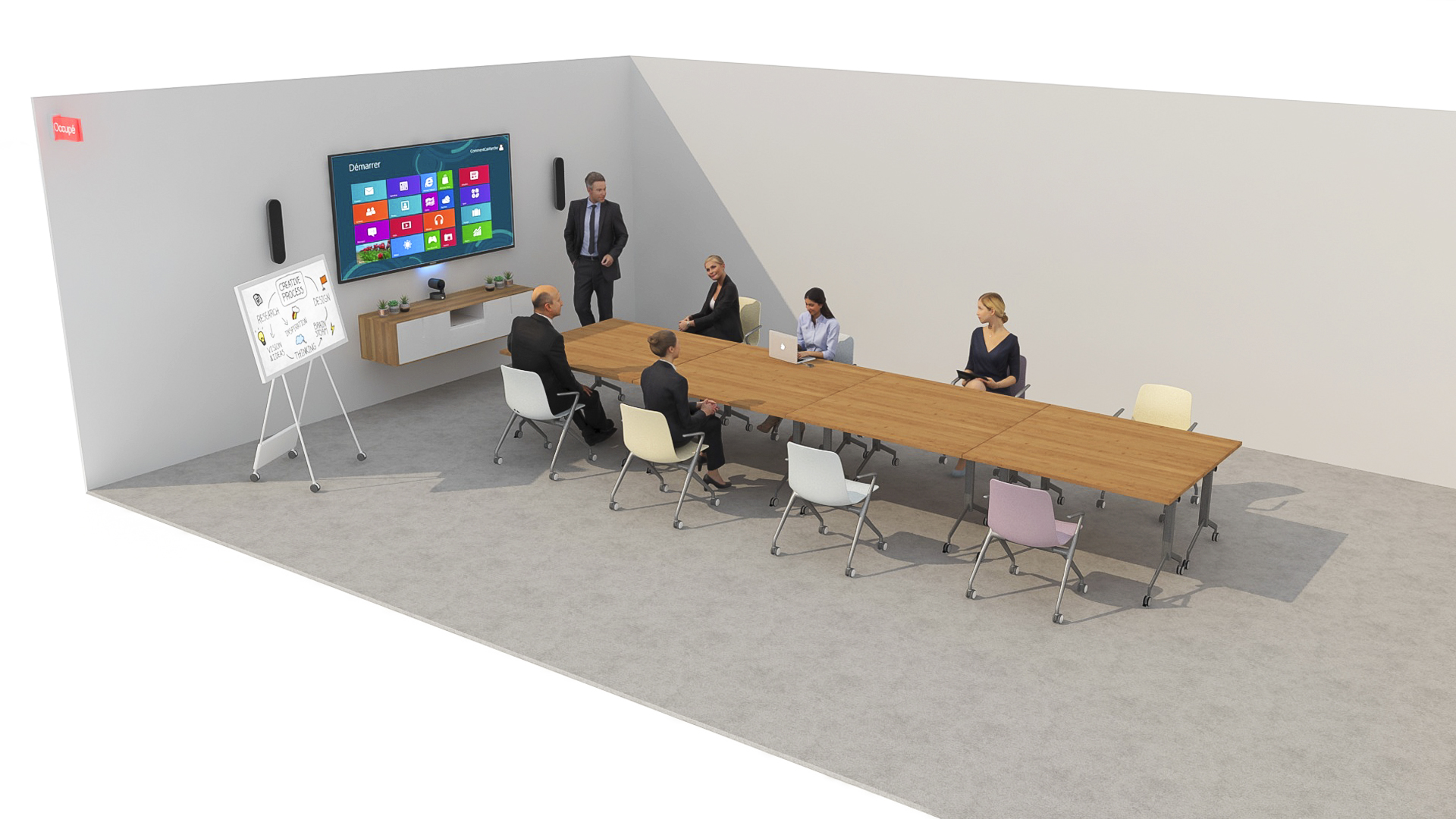 MTR audio video solution, 85" screen (wall mount)
Project coordination
Delivery in France
Installation/Configuration
Help to get started
User guide
Mail & chat support
Maintenance RTG D+3
Services 
included in the offer
Let your users focus on the essentials,
our experts are there to handle the technical side
Optional :
Supervision of equipment: we take care of the proper functioning of your equipment and ensure their update
Suppport for change
Audit of rooms