MTR+BYOD Hybrid Meeting Rooms
With our hybrid rooms, there is no need to choose (MTR + BYOD)​
Hybrid meeting rooms (MTR + BYOD): Give your users the possibility to collaborate from your meeting rooms simply & intuitively: on Teams using the room's equipment or other collaboration platforms from their working devices.​​
Need to equip your meeting rooms with hybrid video conferencing solutions that allow you to collaborate on Teams and all video conferencing platforms?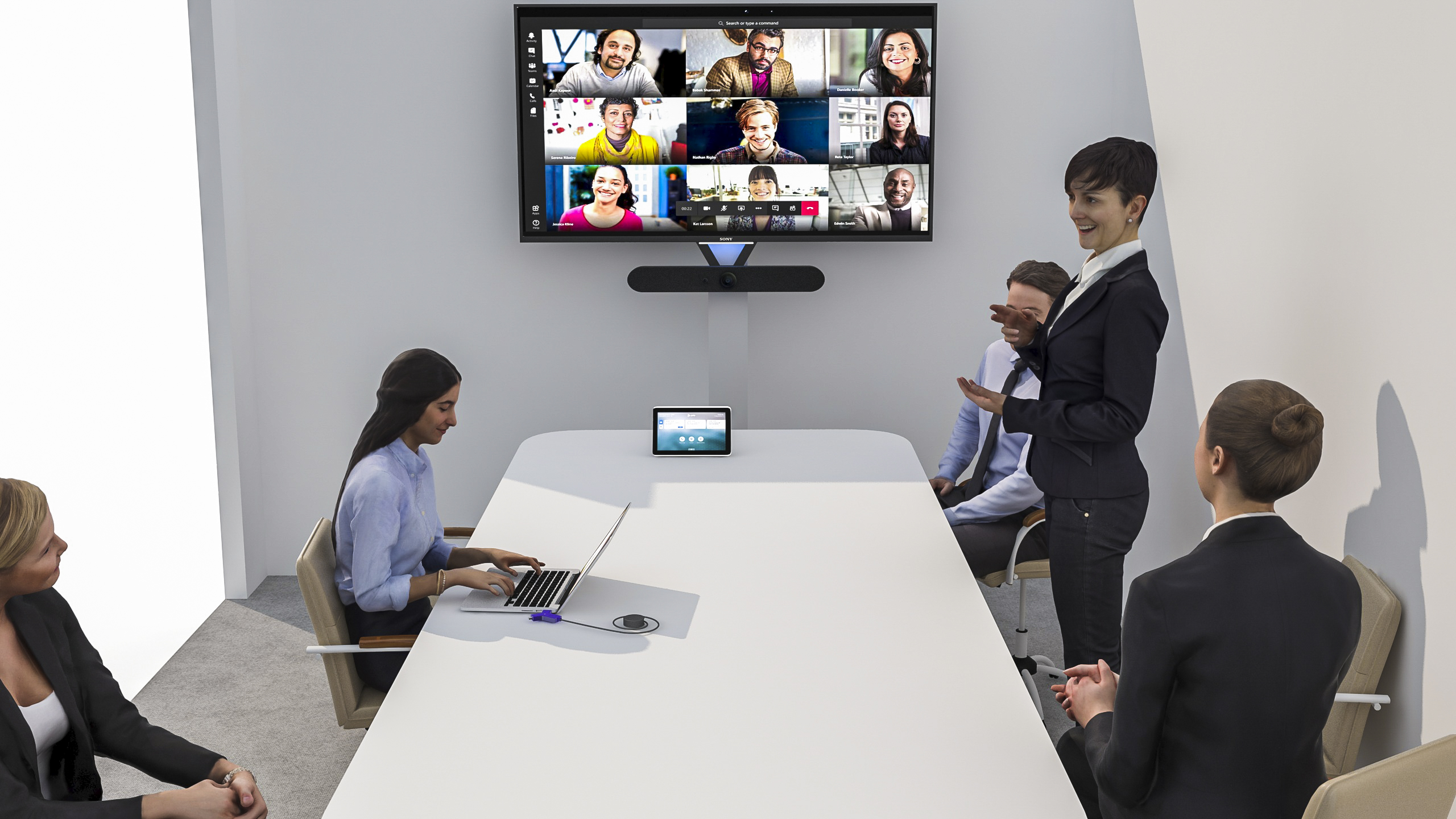 Hybrid meeting room offer (MTR + BYOD)
Videlio offers a turn-key solution adapted to 

the size of your meeting room to enable your 

users to collaborate seamlessly via their 

working devices on all video conferencing 

platforms.
​
1. We identify your organization's collaboration habits.
2. We select equipment that offers your users a simple collaboration experience from your meeting rooms.
3. We realize the installation, the parameter setting of the equipment in your meeting room.
4. We ensure that your users are always able to connect to the tools.
5. We guarantee the good working order of the equipment.
1
INSTALLATION: We install Microsoft Teams Room certified collaboration equipment in your meeting rooms quickly and seamlessly. No need to drill into the walls.​
2
INVITATION: Your users invite their contacts to join the meeting as they usually do by inviting the meeting room in which they want to meet for a Teams meeting.​
3
LAUNCH THE MEETING IN 1 CLIC: On Teams from the control tablet, or on Zoom, Google Meet, Webex, etc. from the individual working tool by connecting the Swytch to your PC. ​
4
EXPERIENCE: Your users enjoy the comfort and quality of the video conferencing equipment to discuss with their attendees easily.​
SMALL MEETING ROOMS 
Up to 5 people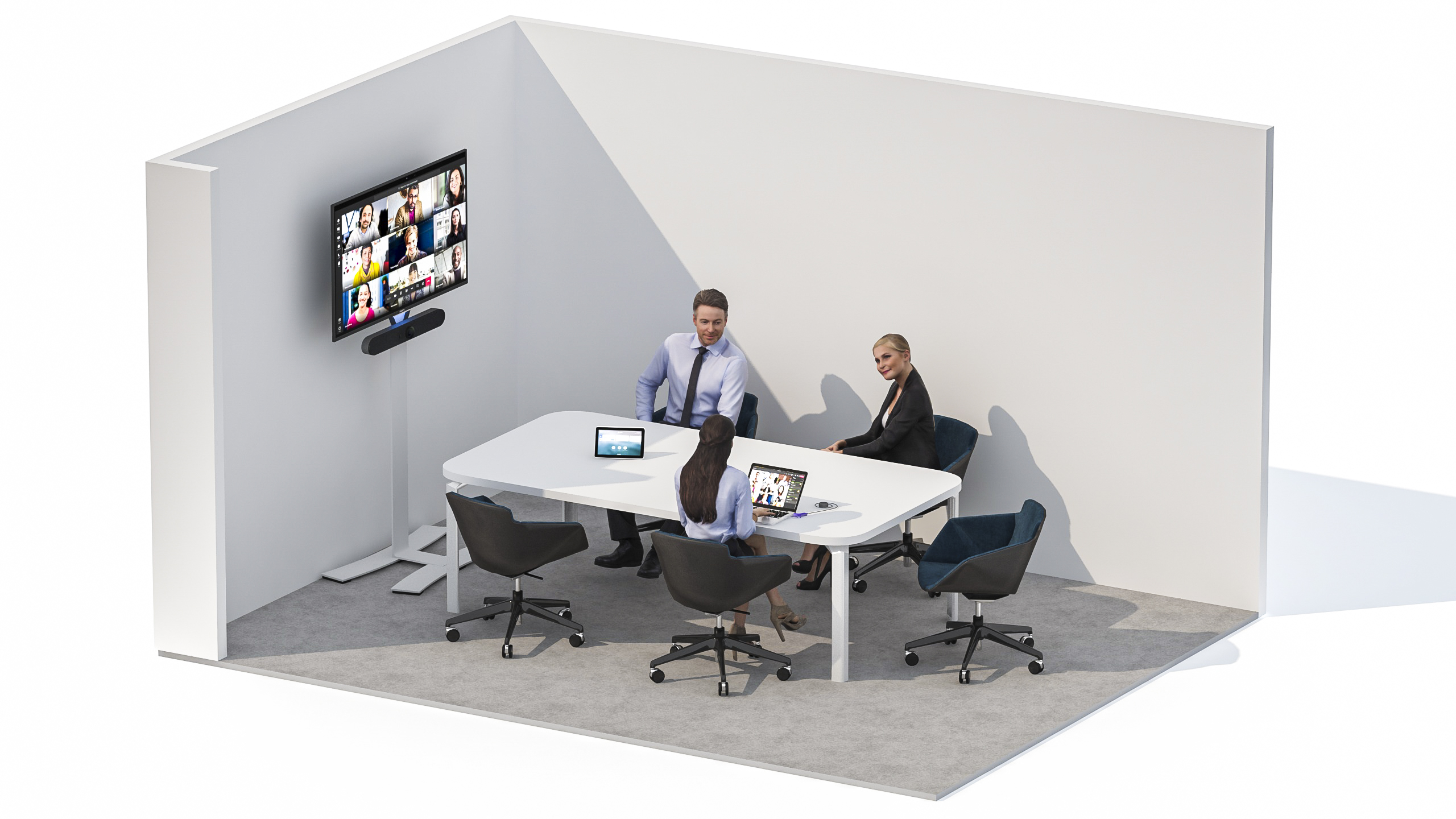 MEDIUM-SIZED MEETING ROOMS
Up to 7 people 
LARGE MEETING ROOMS
Up to 9 people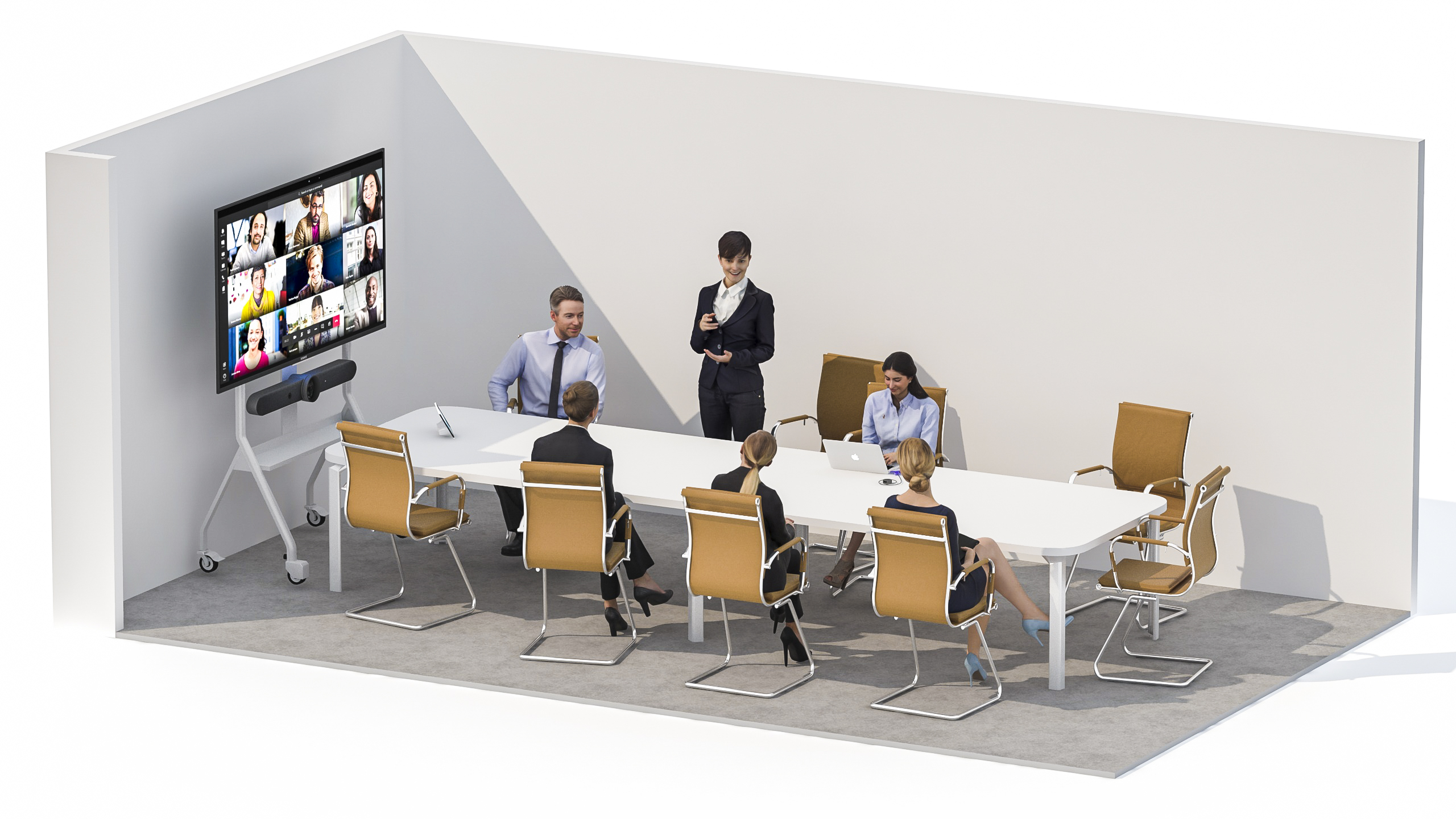 LARGE MEETING ROOMS
Up to 11 people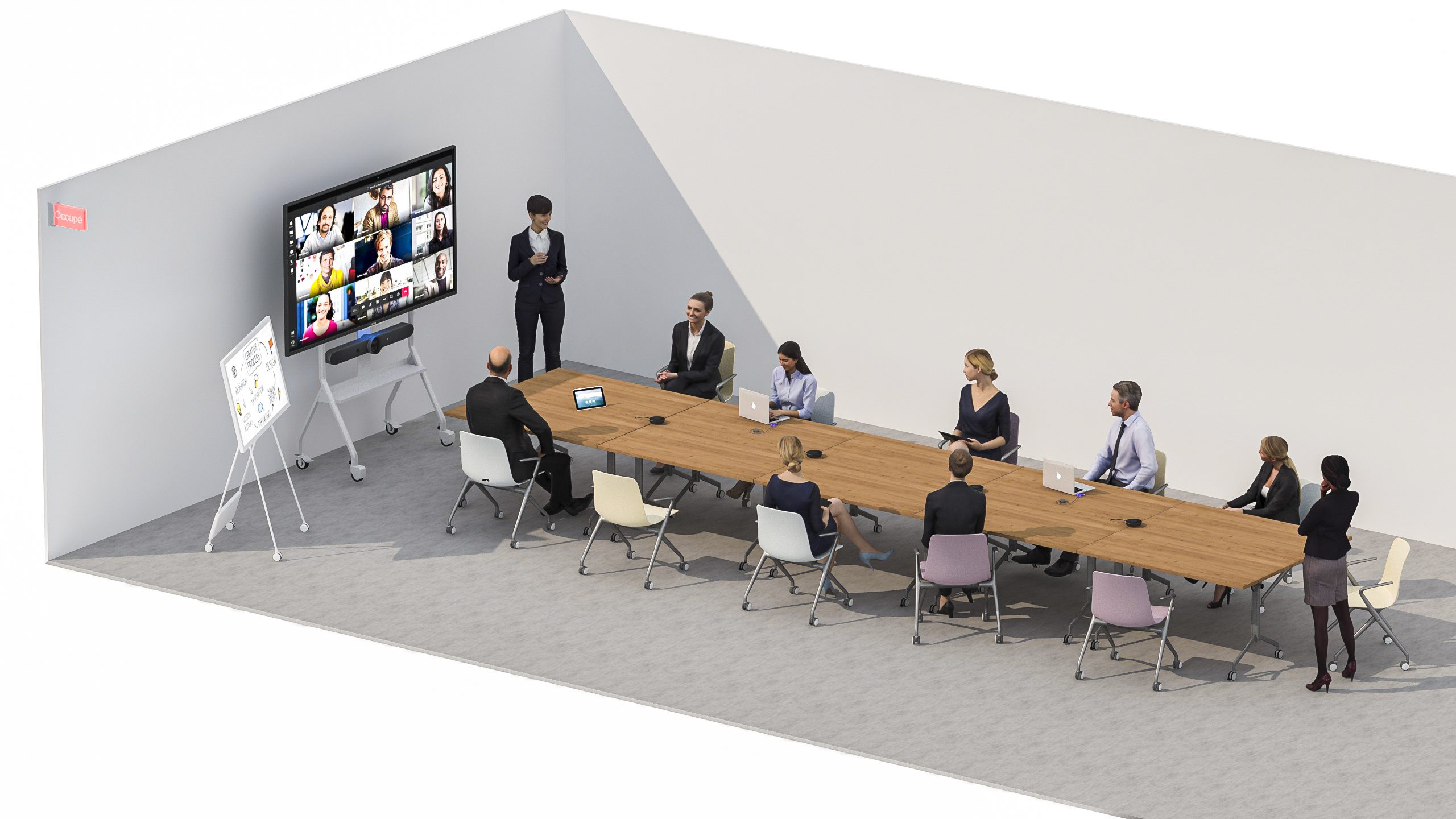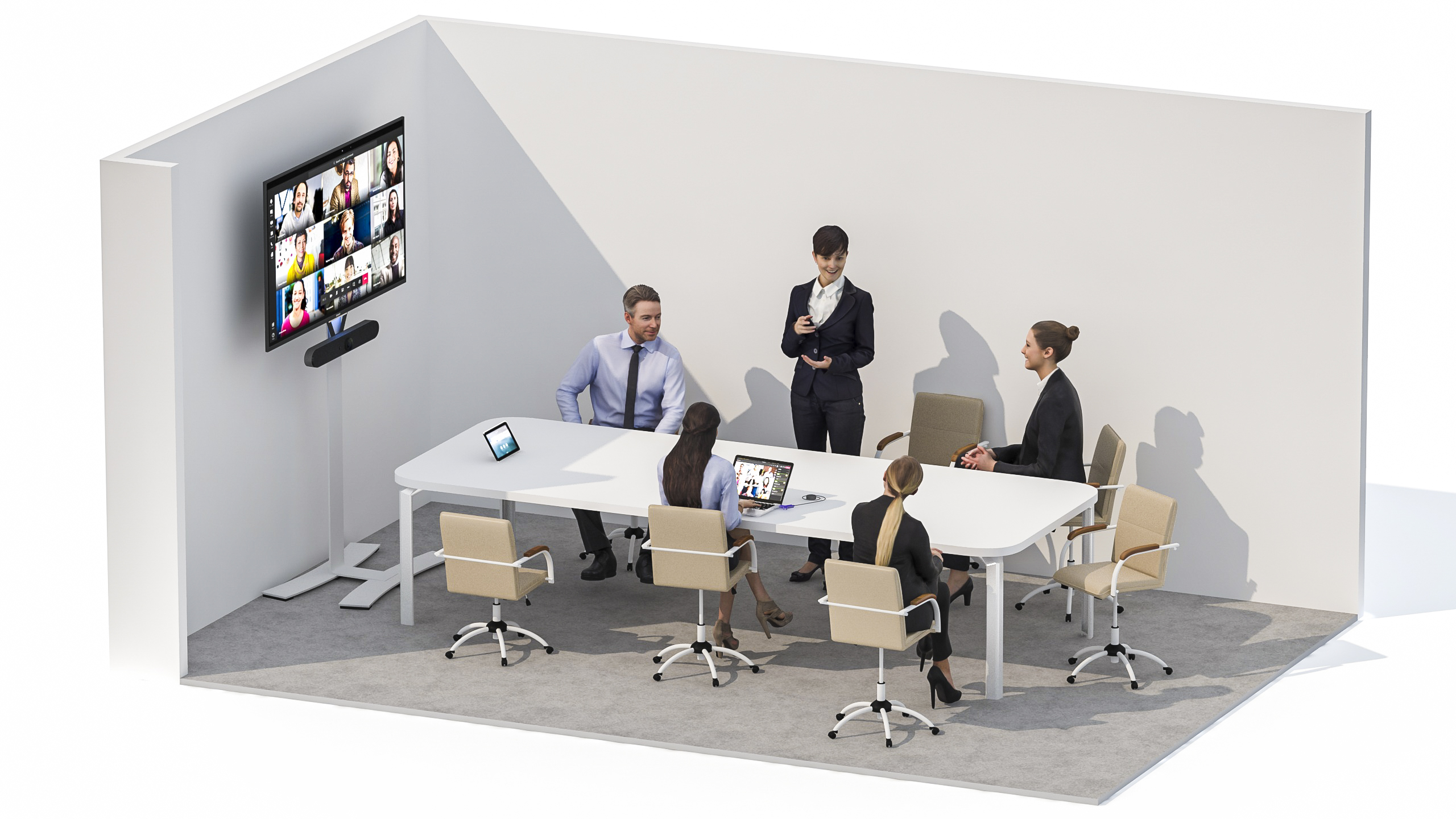 MTR + BYOD audio video solution
Project coordination
Delivery in continental France
Installation and Configuration
A service package guaranteeing
the proper use of the equipment
by your users and the good
working order of the equipment.
Services 
included in the offer
Let your users focus on the essential, our experts are there to handle the technical side
Optional:
Supervision of equipment: we take care of the proper functioning of your equipment and ensure their update
Suppport for change
Audit of rooms
Ready to take
the step
of interoperability ?