In response to the call for projects launched by the State in 2021, Videlio has built a dedicated proposal to equip your schools with the best technological systems: Interactive Digital Board (IDB), Interactive Video Projector (IVP), or Interactive Touch Screen (ITS).
Do you want to digitize your classes to facilitate learning and reduce educational inequalities in the face of the digital divide?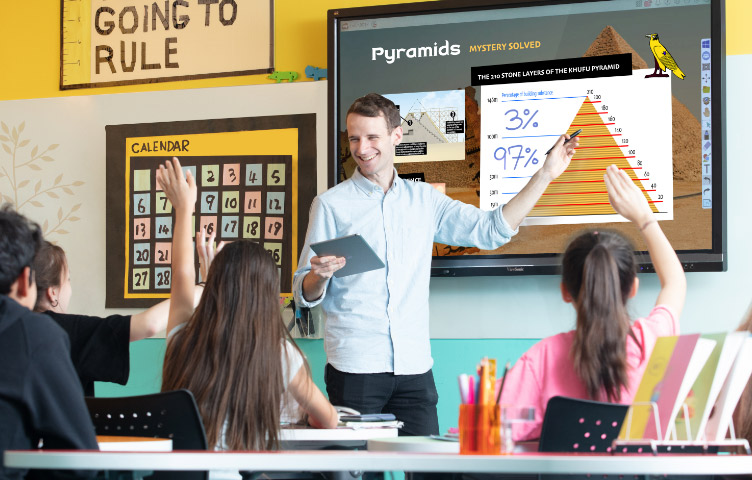 Elementary and Primary School Classroom proposal
Videlio offers you global support to digitize your classes.
Choosing the right technology for your teaching methods
Parameters / Configuration
Delivery / Integration
User training
Five-year warranty
Download the offer sheet
Services
inclus dans l'offre
Let your users focus on the essentials; our experts are there to manage techniques.
Ready to digitize your classrooms?