What are the technical issues met by corporate real estate directors during a company transfer or relocation project ?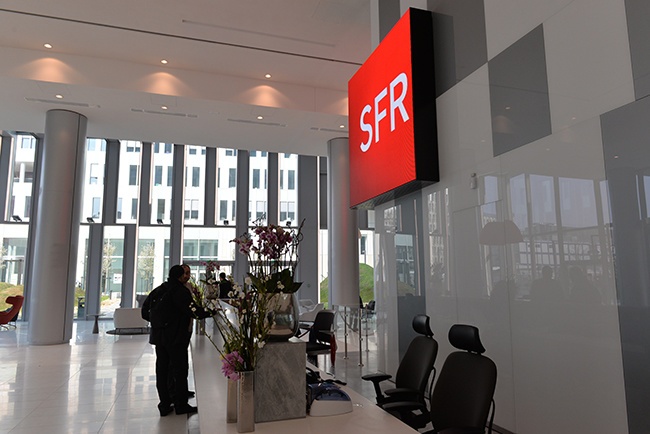 What are the technical issues met by corporate real estate directors during a company transfer or relocation project ?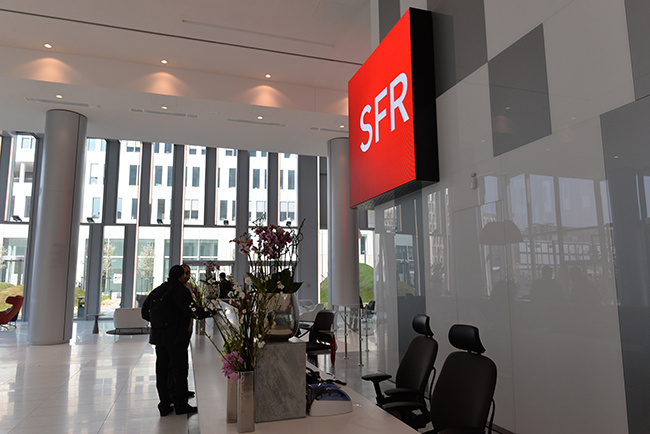 Energy independence, digital revolution, emergence of LED solutions, reconciling organizational needs with the building's functional reality, workspace planning and design, occupancy rate… are only a very small part of the issues facing company real estate directors.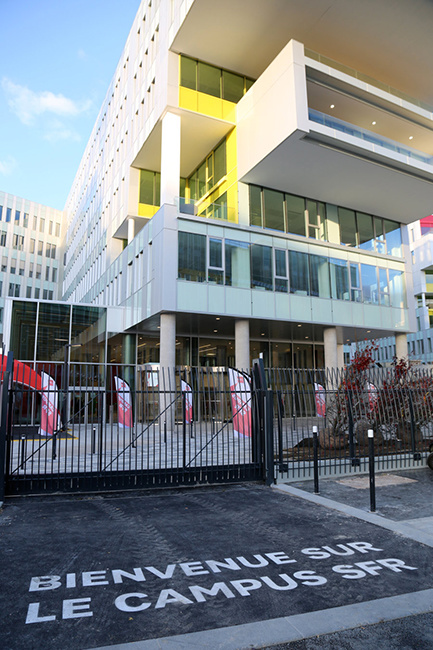 When integrating the building of tomorrow, the watchwords are flexibility and modularity: the smart building is a prerequisite!
Let's discover how companies like Enedis
(formerly ERDF)
, SFR and Société Générale have tackled the integration of audiovisual technologies in their real estate projects.
Two years ago, the thousand-or-so people working at ERDF's Parisian head office moved into the famous, 26-floor Tour Blanche in the La Défense business district.
During the design phase of their new Parisian head office, Enedis aspired to fully optimize their meeting rooms so equipment had to be ground-breaking and ergonomic. Indeed, Enedis' former head office had very few meeting rooms and their audiovisual equipment was outdated. Everyone hoped that the future building would have numerous "meeting rooms of the future".
"We realised that we had to equip the new meeting rooms with the very best audiovisual equipment," explained Michel Jullienne, project manager.
However, the installation of advanced, innovative technology was not our only priority; ease of use was also an important criterion. And that's not all! Getting rid of all those cumbersome cables was also crucial."
By recommending the installation of 90 ClickShare Barco in all the meeting areas and an AMX control box to handle the technological equipment, and by installing an AMX reservation system at the entrance of each of the 95 meeting rooms, VIDELIO provided the ad hoc technical solution.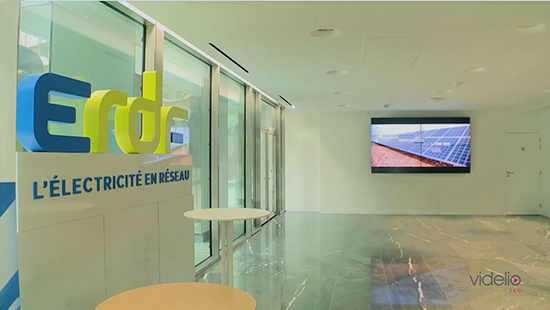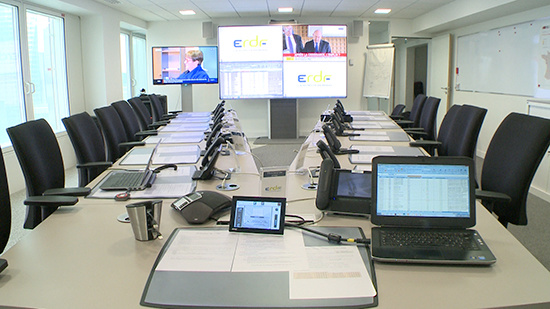 Other strategic places for Enedis were the 110-seat auditorium, the boardroom and the 3 crisis rooms crammed with audiovisual technology for ever greater flexibility and ease of use: Barco Full HD projector, sound system, lighting, control room, built-in motorized screens, AMX automation, video-conference equipment, video wall comprising 4 OBLX Barco screens…
"It is in the interest of the company to call upon the expertise of digital innovation engineering professionals throughout the building's life cycle, and even after! Our assigned technicians ensure that equipment runs smoothly and provide assistance in operating the rooms. This considerably reduces demands regularly made to the IT department."
https://www.youtube.com/watch?v=WDYej6ohhxM&feature=youtu.be
Another prime example is SFR on the Saint-Denis campus where 4,000 employees come to work every day: this campus is the embodiment of innovation.
Whether it concerns the architecture, interior layout and design or uses, the place is ultra-connected and employees can rely on the latest technological innovations to simplify their daily tasks.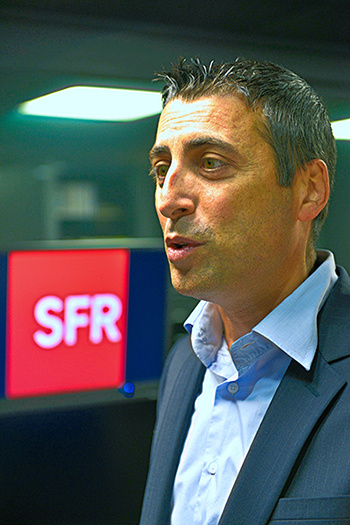 "The VIDELIO teams were the facilitators. By listening to our needs, they succeeded in expressing them in their propositions, constructions and also in their support from delivery onwards," says Michel Moussa, director of real estate and employee services at SFR.
From 3D projection in the 300-seat auditorium to the wireless ClickShare presentation system in the 140 meeting rooms, not to mention the 5.1 sound system and digital signage, VIDELIO selected equipment that combines innovation, quality and ease of use.
And Michel Moussa adds, "all the users were immediately won over by ClickShare and noticed a remarkable gain in meeting productivity. Above all, the ease with which information can be shared on the meeting room's central screen guarantees that all participants are involved; this has positively improved decision-making within a collaborative work context."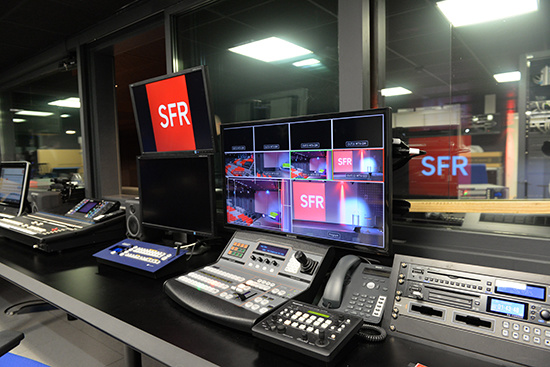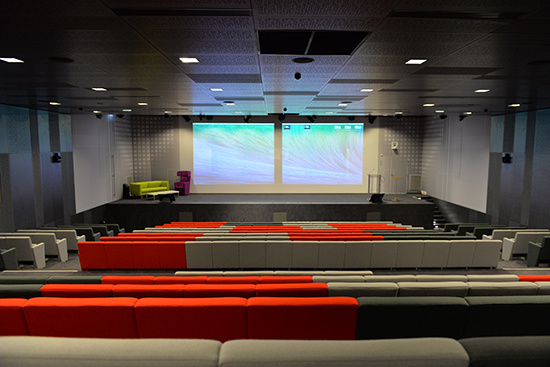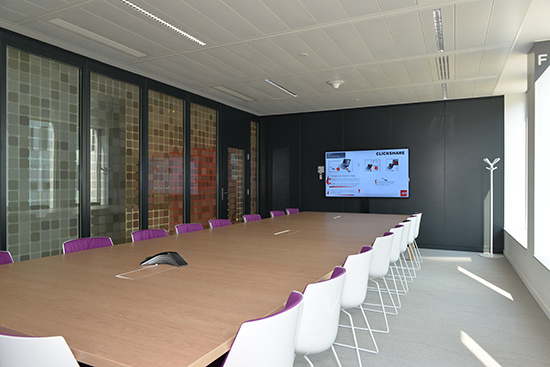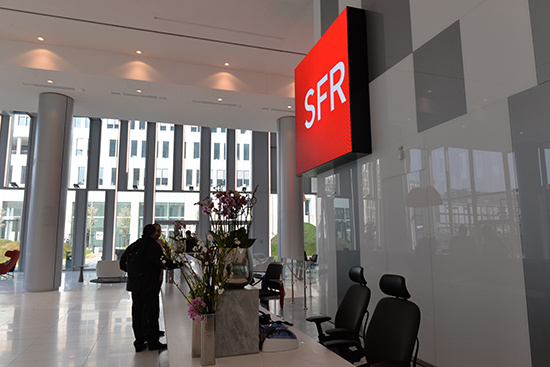 The last example is the new real estate complex covering 126,000m² in Val-de-Fontenay for 5,000 Société Générale employees working on technologies.
Les Dunes embodies the Group's digital transformation.
It is a digital workplace in terms of the tools and services deployed, and its open, collaborative ways of working. This ambitious, large-scale building project was designed with employees in order to give them the means of inventing the bank of tomorrow.
520 meeting rooms
380 rooms equipped with a Samsung monitor, Extron switching system, AMX connection and Logitech cameras.
80 CISCO video-conference rooms
60 rooms equipped with interactive SMART monitors
2 war rooms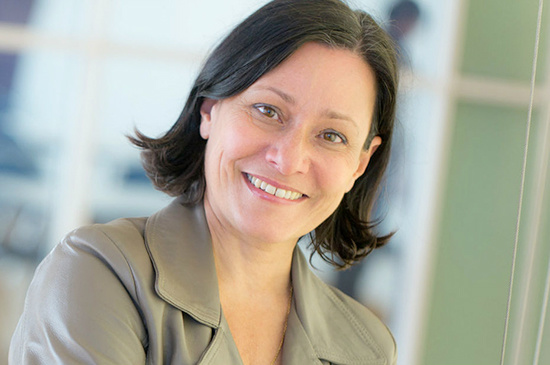 « 
This connected, innovative place is a wonderful laboratory for inventing an agile, collaborative and open work environment that will boost the Group's performance and enhance customer service. It's so much more than a large-scale real estate project; it's a far-reaching corporate endeavour."
Françoise Mercadal Delasalles
Director of Resources and Innovation at the Société Générale Group.