VIDELIO-Media realizes the integration of a television production and recording studio for Allianz insurance co.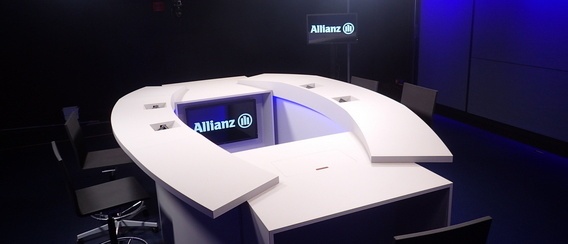 VIDELIO-Media realizes the integration of a television production and recording studio for Allianz insurance co.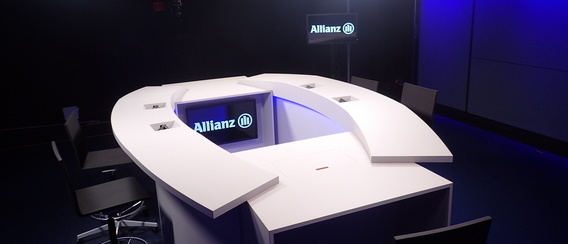 Allianz is a very large insurance group, N°1 in Europe and the 4th most important worldwide by the volume of assets managed. Since november 2015, Allianz's headquarters are located in the Défense business district of Paris, more specifically in the Allianz One Tower. The building was recently renovated and certified to comply with high quality environmental standards (HQE), it offers 35 thousand square meters of office space over 26 floors and can host a staff of more than 1700.
Inside the Allianz One Tower, the insurance company wanted to create a modular television studio using the latest technologies for web conferencing and recording corporate video programmes.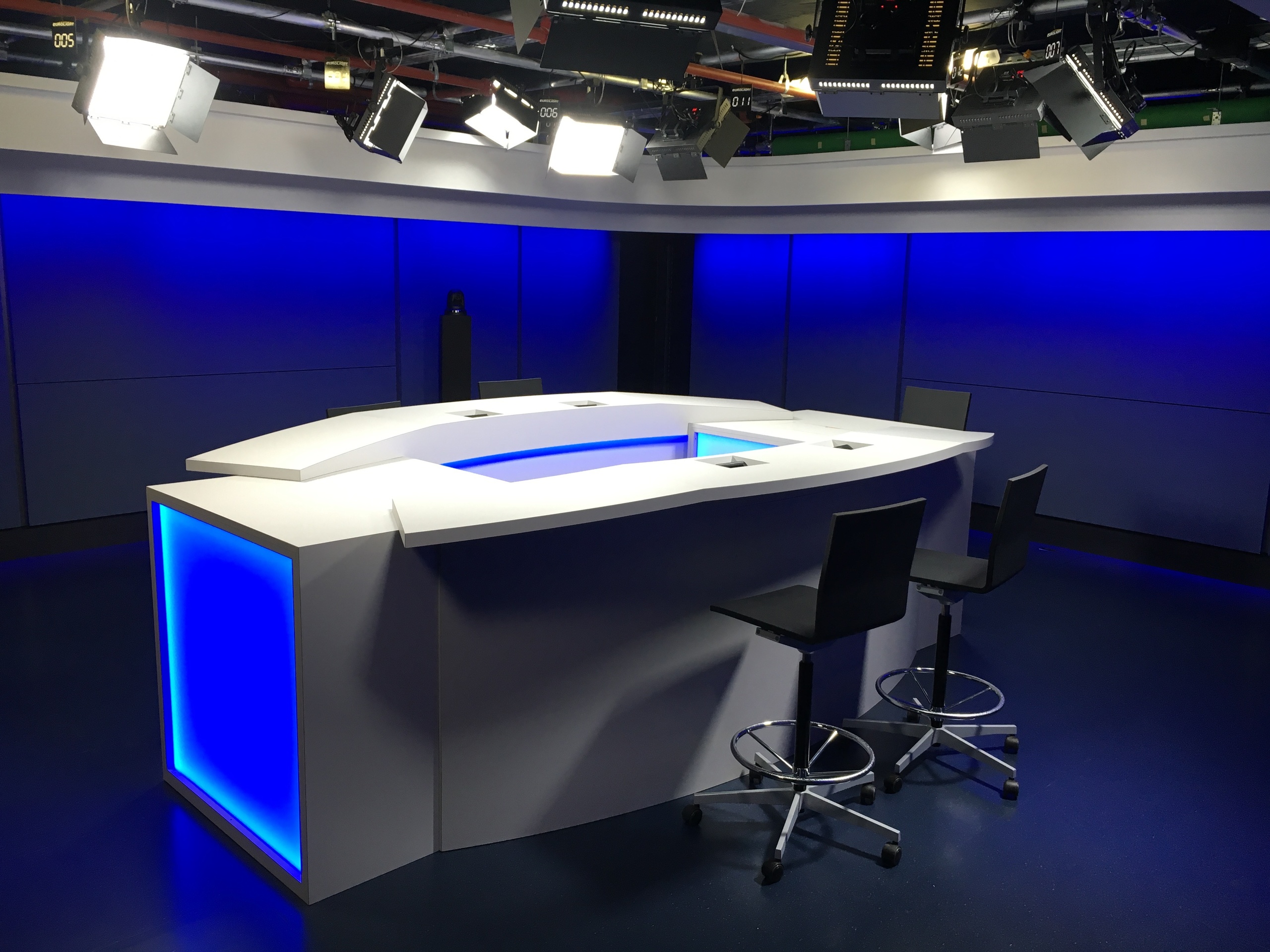 For its client Allianz, VIDELIO – Media designed and installed the TV studio and production suite for corporate programme production and web conference streaming according to the following schedule :
Engineering : calling upon the resources of its design department, 

VIDELIO – Media

 strictly followed the project specifications all while taking into account the client's technical constraints: air conditioning, electrical distribution, partition wall locations, etc.
Design and installation of the studio's decorative theme and furniture within
Design and construction of the studio and HD production suite : Video, Sound and Lighting
System wiring and setup of the equipment
Training of the staff
The studio inside the Allianz One Tower is now fitted with :
a Newtek Tricaster virtual set and vision mixer
4 Panasonic HD Cameras model AW-UE70WEJ
Full LED lighting for 6 studio guests
Decorative ambient lighting using RGBW LED panels
Customized decoration: studio desk, acoustic panels, movable green backdrop
Wireless radio microphone for each guest.
Great attention was given to lighting in order to offer the wide range of moods required by the modular use of the studio. The set is lit by RGBW LED panels whose color can be programmed using presets, a simple and convenient solution for users who are not lighting professionnals. The studio cameras are mounted on robotic platforms which are remotely controlled from the production suite.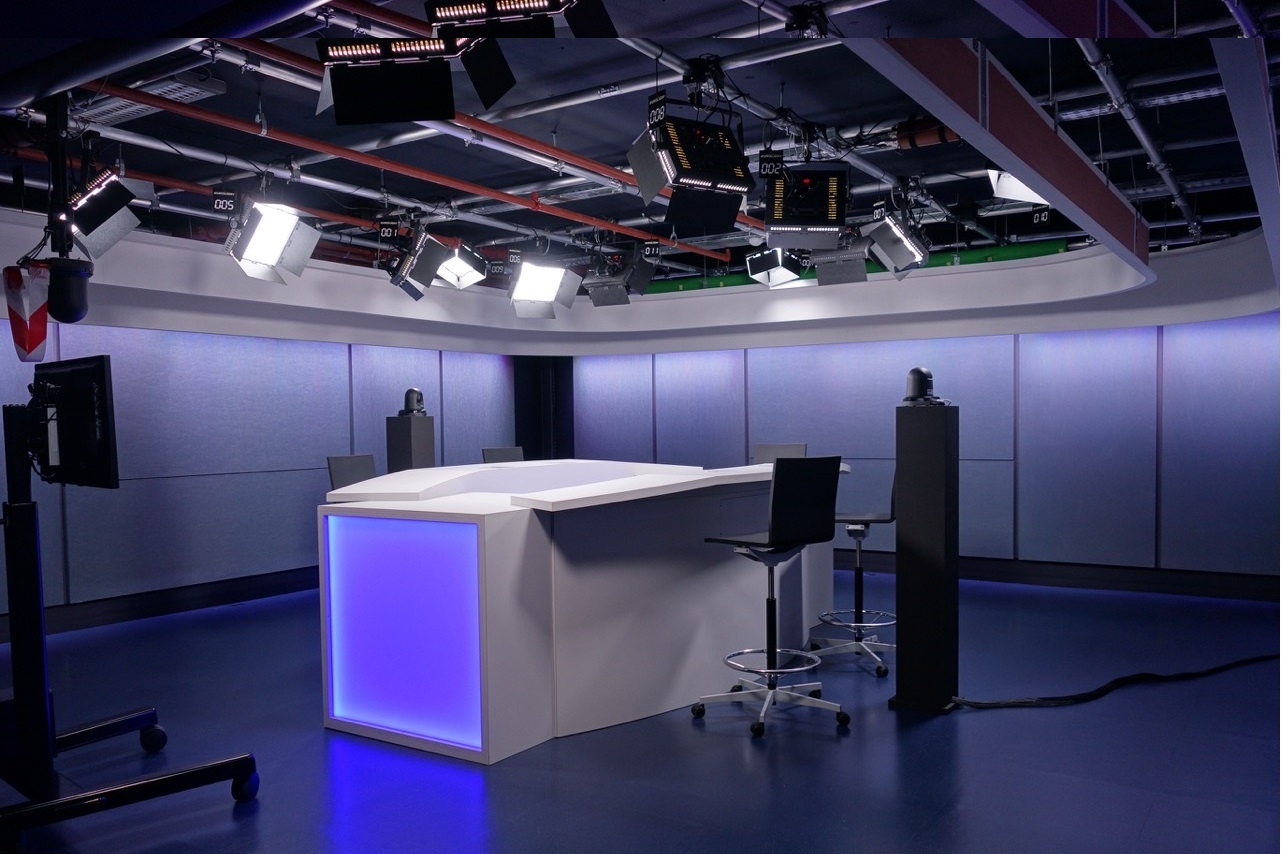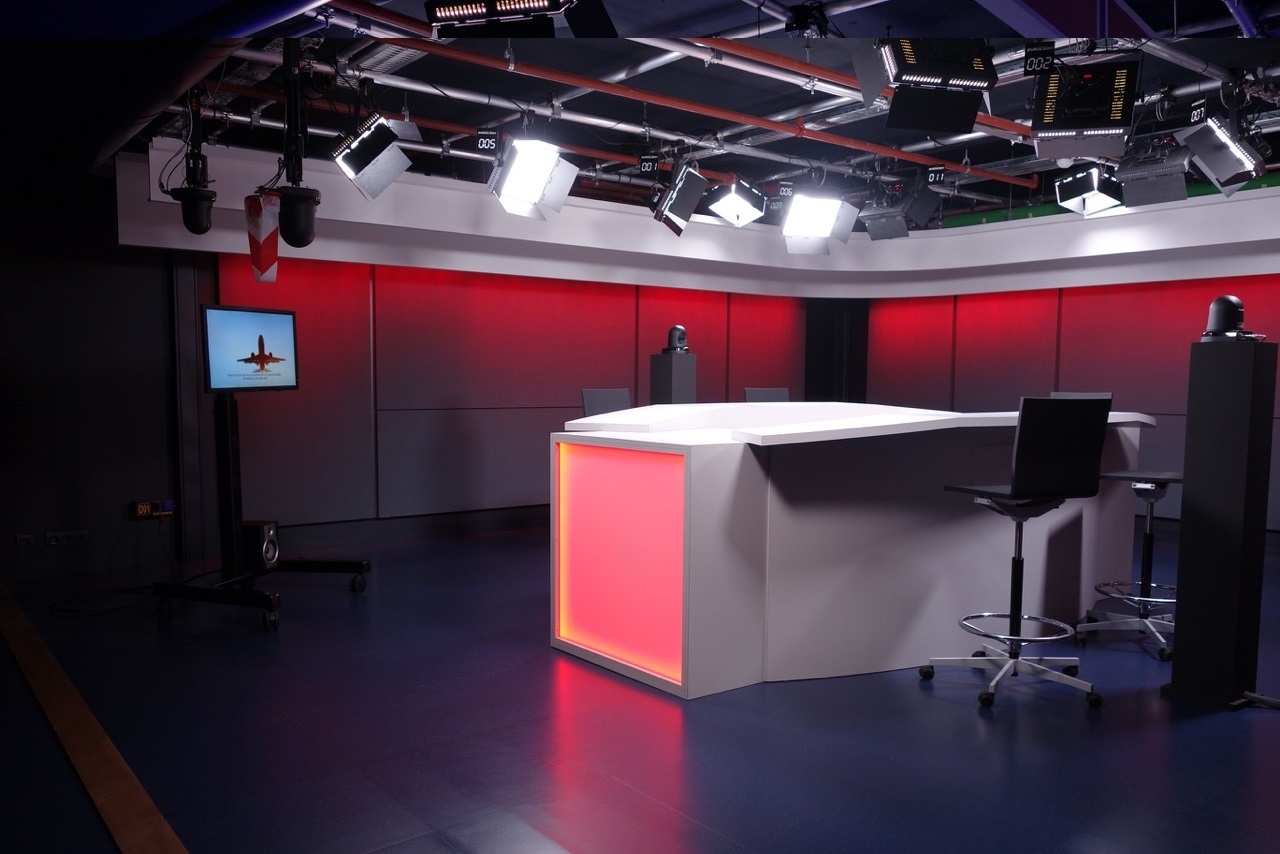 From consulting to the delivery of TV studio and production suite, the Allianz project was completed in just 3 months !
VIDELIO – Media met the challenge with success by providing Allianz with a television production studio which is all at the same time modern, modular, easy to use, fitted with the latest technologies and capable of evolving to meet future needs.
An additional advantage of the equipment installed is that it requires reduced maintenance thanks to the reliability of modern technology, for instance, the LED lighting panels have a rated life of over 50 thousand hours and full digital operation ensuring long term system stability.