VIDELIO – Media, integrator of the 2 first UHD / 4K / IP OBTrucks of the world for Arena Television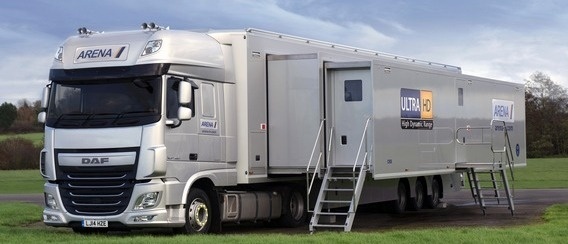 VIDELIO – Media, integrator of the 2 first UHD / 4K / IP OBTrucks of the world for Arena Television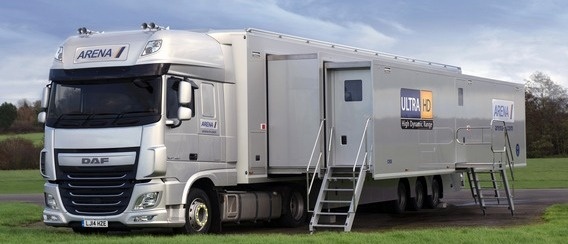 Arena Television is one of the UK's leading outside broadcast companies. Covering events with 30 years of experience and a fleet of over 25 OB units, this independent company continually updates and invests in the latest technology to maintain its position as a major player in the outside broadcast market.
Arena Television have invested £20m in a new generation of vehicles with a capacity of managing up to 32 cameras. These vehicles are based on IP/UHD/4K technology and have been named OB-X, OB-Y and coming in the future, OB-Z.
VIDELIO – Media, the ideal provider for the integration of OBTrucks, equipped with the latest 4K, UHD, and IP technologies.
Early engagement between Arena Television, VIDELIO – Media and key manufacturers led to the decision to use the very latest IP technology and evaluating manufacturers IP products and design road-maps. After significant review the decision was to use products from two leading tech. companies: Grass Valley and Cisco.
The feasibility study kicked-off the project back in September 2015. The vehicle chassis was delivered from ASGB in December. The IP infrastructure and system implementation began shortly afterwards. In August 2016 Arena Television took delivery of OB-X the first fully operational truck, at this point trial broadcasts began with BT Sport, a major UK broadcaster, entering full service in September.
Vehicles features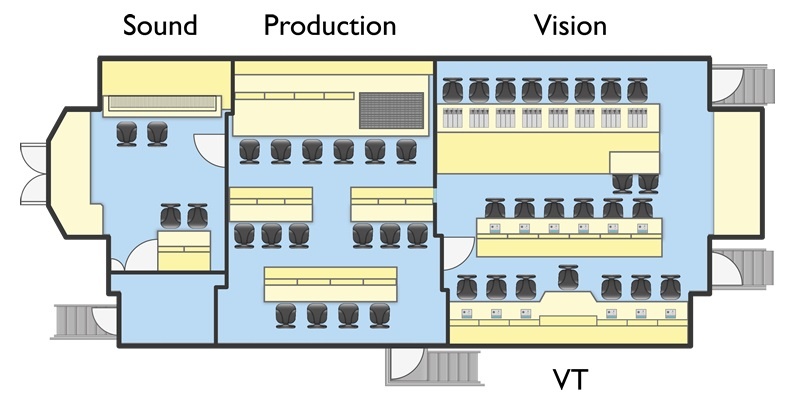 The triple expanding coachbuild allows for a spacious and comprehensive production space, for the ultimate productions.
The design includes a spacious three expanding side layout with a capacity to seat of 35/40 people. The internal layout is compartmented into 4 sections:
Vision
VT
Production
Sound.
Features and Benefits:
ASGB

17.5M Trailer with triple expanding sections
Spacious 240sq. ft. production gallery

Grass Valley

4ME K-Frame Kayenne vision mixer

Grass Valley

Kaleido KMX multi-viewers

Grass Valley

Densité infrastructure

Grass Valley

Node IP Processing
32 on-board camera channels

Cisco

40GbE IP switch
TICO 10Gbe and UHD 2Si

Calrec

Apollo 64 motorised fader audio desk
Dolby 5.1 and Dolby Atmos
Extensive digital talkback
Arena Television & VIDELIO – Media, a successful collaboration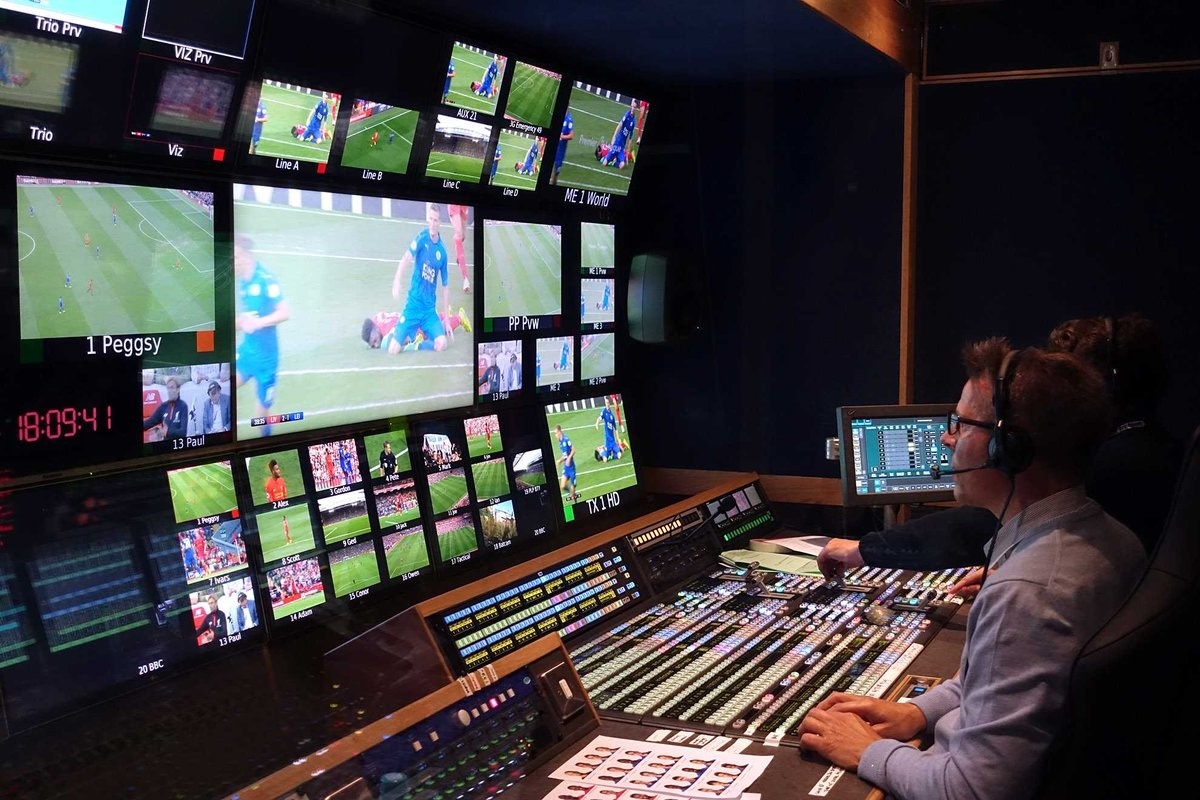 Arena Television are leading technology with these next generation IP based OB vehicles.
VIDELIO – Media wish Arena Television all the success with these unique next gen vehicles and look forward to future collaborations and a long-standing partnership.
---
For more information, click here to access the technical sheet of the OBTruck OB-X.