Three important points about your Smart Meeting Room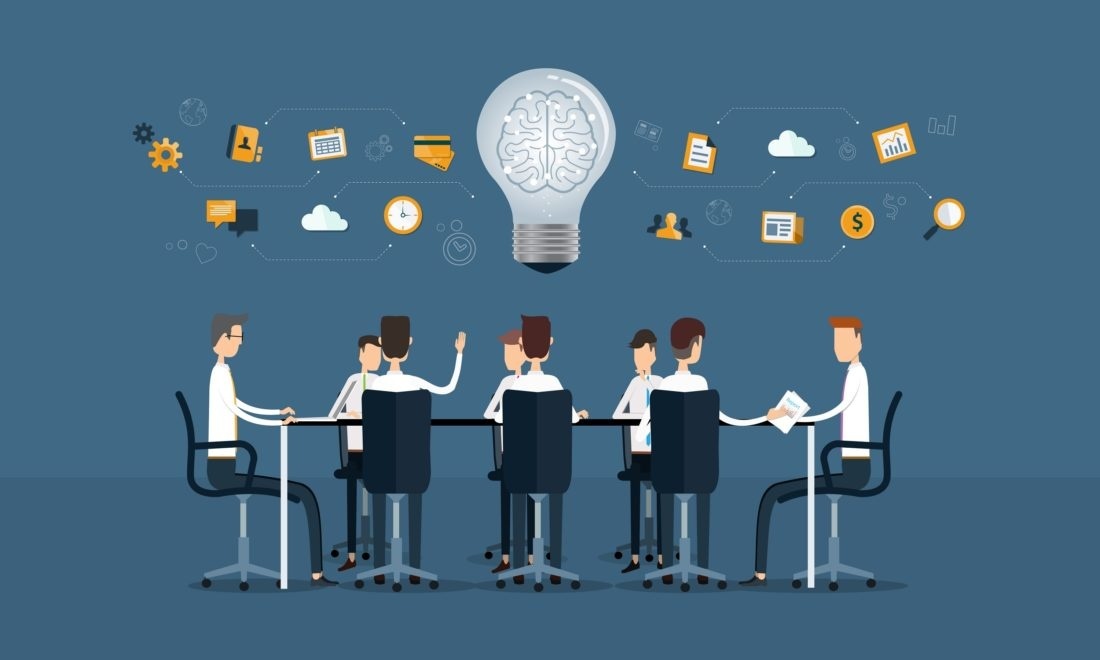 Three important points about your Smart Meeting Room
The meeting room has changed! Connected, accessible to all and at any time, it is more than ever a space of productivity at the service of teamwork in – and around – the company. But to get the most out of it and support your personnel on a daily basis, it must be designed as closely as possible to suit your company's business. In a context of high property costs, increased mobility and ever-tighter time-to-market schedules, now is the right moment to reinvent strategies – and work spaces. From design to utilisation, here's how to create this new type of space and get the most of your meetings.

 Design: as close as possible to utilisation
If you have ever found yourself with three other people in a meeting room planned for twenty (and vice versa), it is probably because your facilities are not perfectly suited to your business requirements. The same fact could be noted as regards the allocation of spaces: the video room is occupied by an ordinary reunion at the time of a meeting with a client? The executive board room is always empty because your personnel do not know that they are allowed to use it?
Designing a Smart Meeting Room not only means providing users with the technological mix that best suits their needs, but also requires thinking about the company's utilisation in general: layout of premises, accessibility, room reservation systems, etc. The solution probably is found in multiplying multimodal spaces: bubbles, phone box, small spaces for three or four persons, etc. Thinking about "Smart Meeting" means above all thinking about "Smart Workplace"!
When designing your reunion spaces, our teams help you analyse your current practices and recommend solutions best suited to your specific needs. This preliminary study will generate the technology required: the starting point is the level of service you want to offer to your teams, in order to maximise the occupation, utilisation and operational benefits of these facilities.
 Organisation: priority to getting started
Who has never lost ten minutes trying to find an available meeting room? And another ten minutes connecting your PC to the screen – or attempting to launch a video conference? Counting all your teams, these lost moments represent a real drain on your productivity; not to mention the frustration and waste of energy.
What is the key to successful organisation? – Maximum integration of reliable solutions tailored to the needs of users and designed for immediate occupation. There is no point in over-equipping your meeting spaces: focus instead on the quality of the interactions and the teams' ability to make use of the tools available.
In this context, the quality of your integrator is the key. It is the integrator's ability to design the best "technical package" (touch screens, panels, audio-visual infrastructure) that will determine the performance of your setup. No matter how advanced, the technology must be transparent, for maximum user comfort and productivity and to establish a kind of "meeting independence", where the management of mixed utilisation ensures simple, fluid and efficient practices.
Management: flexibility and practicality
Meeting room management cannot be improvised. Whether the teams in charge of these spaces look after five identical rooms or several hundred multimodal areas, the question of managing your facilities needs to be considered right from the design stage. There are indeed many challenges: managing stocks of parts, maintenance contracts, "Service Level Agreements", etc.  All these factors can make managing the life cycle of your meeting rooms particularly complex and time-consuming.
Today, many solutions are available for administrators to facilitate and optimise space allocation, but also to dynamically control access and even the configuration of these spaces. A meeting planned for ten persons finally gathers only three? These are automatically directed to a more suitable room. A reserved room is unoccupied? After a few minutes, its status changes from occupied to available.
Sensors integrated in your rooms also make it possible to vary their layout to adapt to the preferences of its user: lighting, screen layout, etc. It is possible to optimise the brightness and even the air-conditioning to prevent energy loss – to further maximise the "Return on Investment" of these essential spaces. Thus, closely interfaced with your information system, monitoring your Smart Meeting Rooms becomes your best ally for productivity, while facilitating the daily missions of the teams in charge of their management.
  Contact our VIDELIO Teams