Three audiovisual challenges for the hotel trade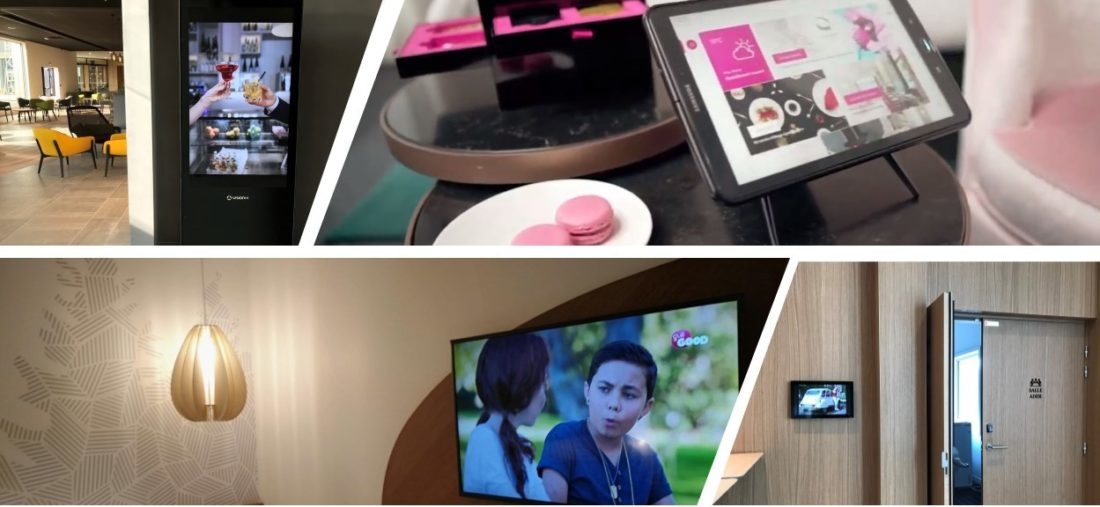 Digital practices are becoming increasingly embedded in our habits. So, the hotel trade must take up the new challenge and design rooms for a hyper-connected clientele.
There is one basic principle on which the hotel trade has never changed in years. When a client visits an establishment, regardless of its rating, he or she must feel at home. However, this home has changed considerably in recent years, and continues to evolve at a frantic pace. Hotelkeepers must be on permanent watch so as not to be overtaken. Video streams, especially on-demand videos (VOD, sVOD, TVOD), are good examples: ever more customers are subscribing to this type of service; they wish to continue watching their favourite series on arrival at a hotel. For the client, the experience must be simple, fluid and completely transparent.
For the hotelier, this implies an appropriate infrastructure. The bandwidth must be resized to support these high-definition video streams; the Wi-Fi network must be efficient and secure; room screens must be compatible with customers' appliances, allowing them to direct the display from their smartphone, tablet or PC where they access their content. And what is true for video is also true for audio. Yesterday's clock radio has become a connected speaker. People want to hear their music or podcasts in the room by connecting to a top-quality audio system. The connected room is a permanent challenge.
Anticipate technological developments
Staying at a hotel must be a continuity and not a break. VIDELIO, the expert for audiovisual systems, sometimes has to imagine audiovisual devices for hotels 36 months in advance – the challenge is considerable. In the digital world, three years is an eternity. When a new hotel opens, no doubt the effects of fashion and technological obsolescence will be there! The challenge is therefore to design a sustainable infrastructure. This means suitably sized wiring, accessible equipment and available space, so as not to hinder fitting future equipment. In short: be as close as possible to people's expectations on D-Day, but leave doors open for evolution when the need arises. At Fouquet's Barrière , for example, VIDELIO benefited from extension work carried out this year to fit highly modular and scalable IPTV Anevia network headers, enabling new VIP video services to be added at any time depending on the end customer's needs. New Cisco switches have been installed, to anticipate the renewal of the network infrastructure in the Group's eight establishments – scheduled for 2019.
Combining architecture and technique
Modern audiovisual systems must also cope with architectural and aesthetic constraints. Architects see the beauty of a room; technicians think of functionality! Architects want to see as few devices as possible; technicians want to fit televisions, speakers and tablets. Two worlds with sometimes conflicting objectives but which nevertheless have to find a middle ground, keeping in sight the overriding interest of the customer. The good news is that manufacturers have grasped this problem and create appliances with ever-more refined design. In the 5-star Hotel Fauchon,Fauchon in Place de la Madeleine, in the 8th arrondissement of Paris, the VIDELIO and Anevia teams have set up Samsung  « The Frame »,screens, TVs that look like paintings. Simply displaying a work of art on the screen is enough to make the technology completely disappear. The big novelty of this hotel is the trio EONA – BOWO – SAMSUNG the Frame, giving the user a totally new experience.
"Our job", emphasises Grégory Louf, Commercial Director of EONA, "is to bring into the room an interface designed on Smart TV and/or tablet for the customer to access a choice of media, with hotel services, and enjoy the comfort of VOD entertainment - not forgetting, of course, the sharing of personal content from mobile devices to TV, which must be treated with simplicity and security."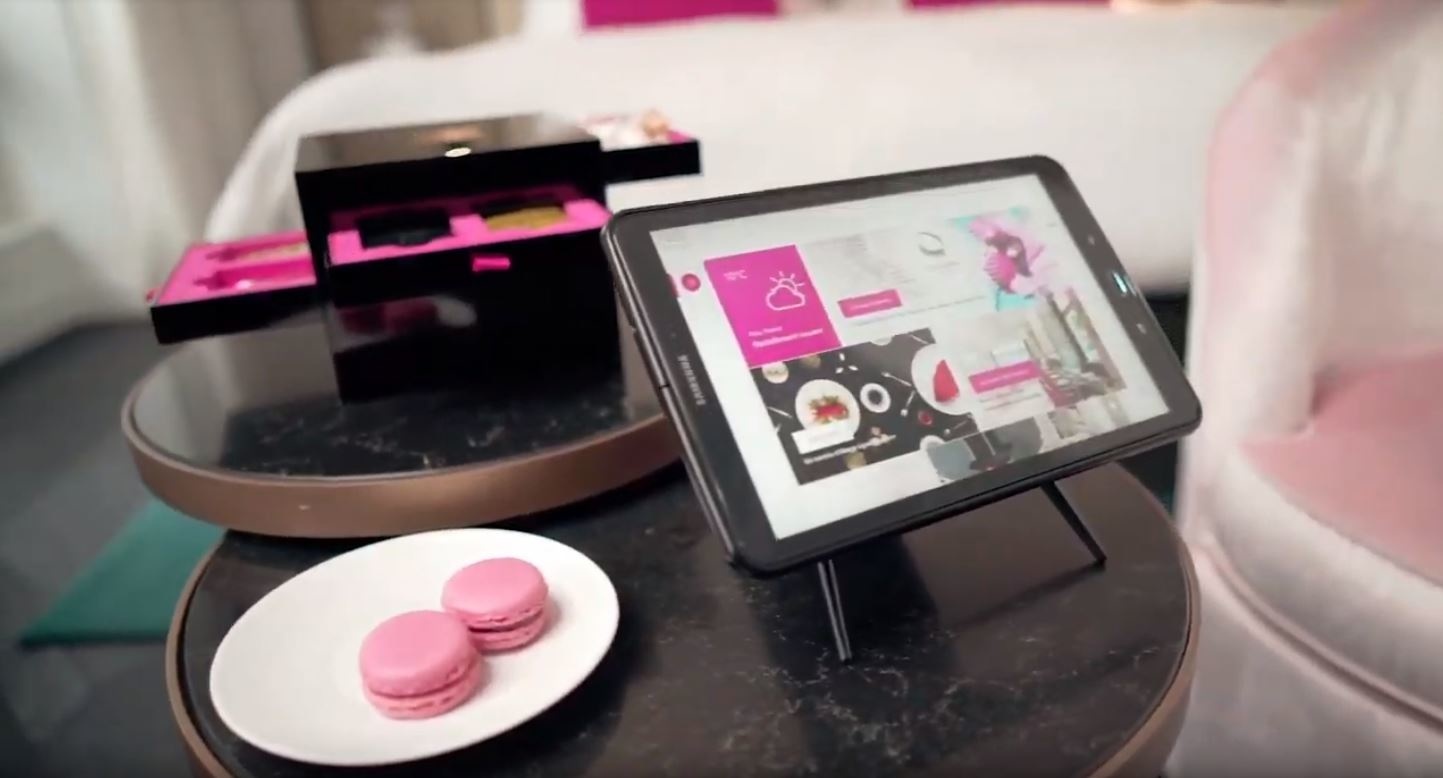 Take a look at the french video where BOWO interviews Jacques Olivier Chauvin, President of Fauchon Hospitality, and find out why there is a tablet in a hotel.
In the "Croix Valmer", this same trio will be deployed by the VIDELIO-IEC teams in the Lily Of the Valley (LOV), the future 5-star project designed by Starck. A new technological touch is being added because Chromecast will allow Netflix to be broadcast: software integration coupled with cutting-edge audiovisual systems for a result to be delivered mid-June 2019!
Avoid the faults of consumer electronics
As discussed in the introduction, during their stay, customers want to find the environment they are used to at home. The problem is that consumer products are not always suitable for professional use. Appliances designed specifically for organisations receiving the public have special features that provide more control over equipment plus additional services. A consumer TV for example, will leave all the settings adjustable by the user. This could generate a lot of work for hotel staff, to reconfigure appliances after the hotel stay of each guest.
Also, consumer products do not always have the long-term support offered by manufacturers for professional systems. In the mass market, if there is no demand for a product, it can be quickly removed from the shelves, making maintenance more difficult. This is why the hotel trade is increasingly opting for dedicated ranges, capable of providing high-level customer service and tools designed for managers. For example, three Club Med establishments (Grand Massif Samoëns, Les Arcs Panorama and Cefalù in Sicily) have been equipped with Samsung "Hospitality" screens, which, in addition to the management capabilities, make it possible to broadcast customised welcome messages in the rooms, publicity offers or information about local attractions.
"The choice of Tripleplay unified systems allows us to perfectly meet all the digital uses required by Club Med customers", says Philippe Lemaire of IP-Partner. "By combining IPTV & VOD in rooms, dynamic displays in the common spaces and live streaming from places with events in these villages, Club Med provides its members with a digital experience covering the whole of the customer's stay from one single centre".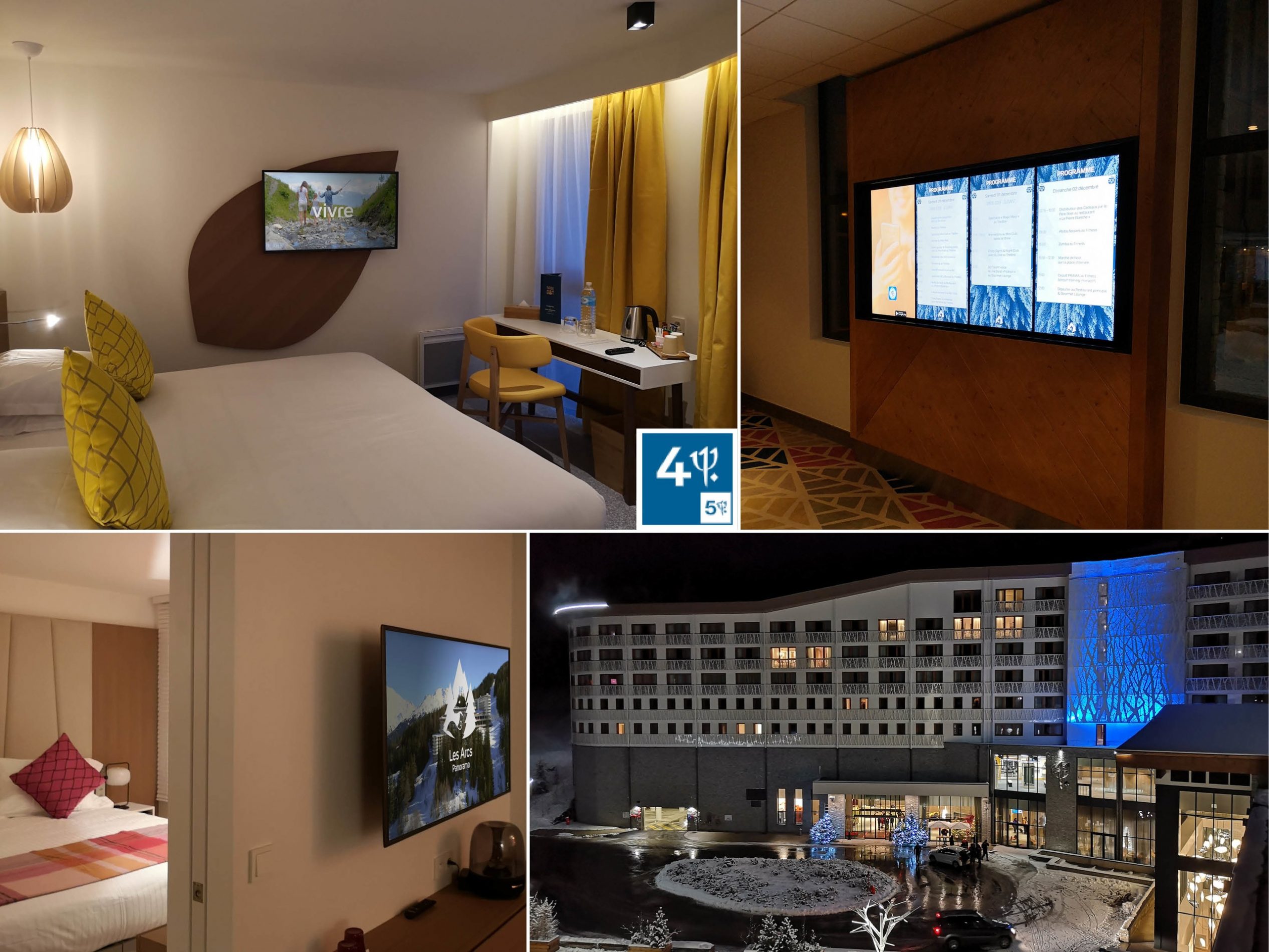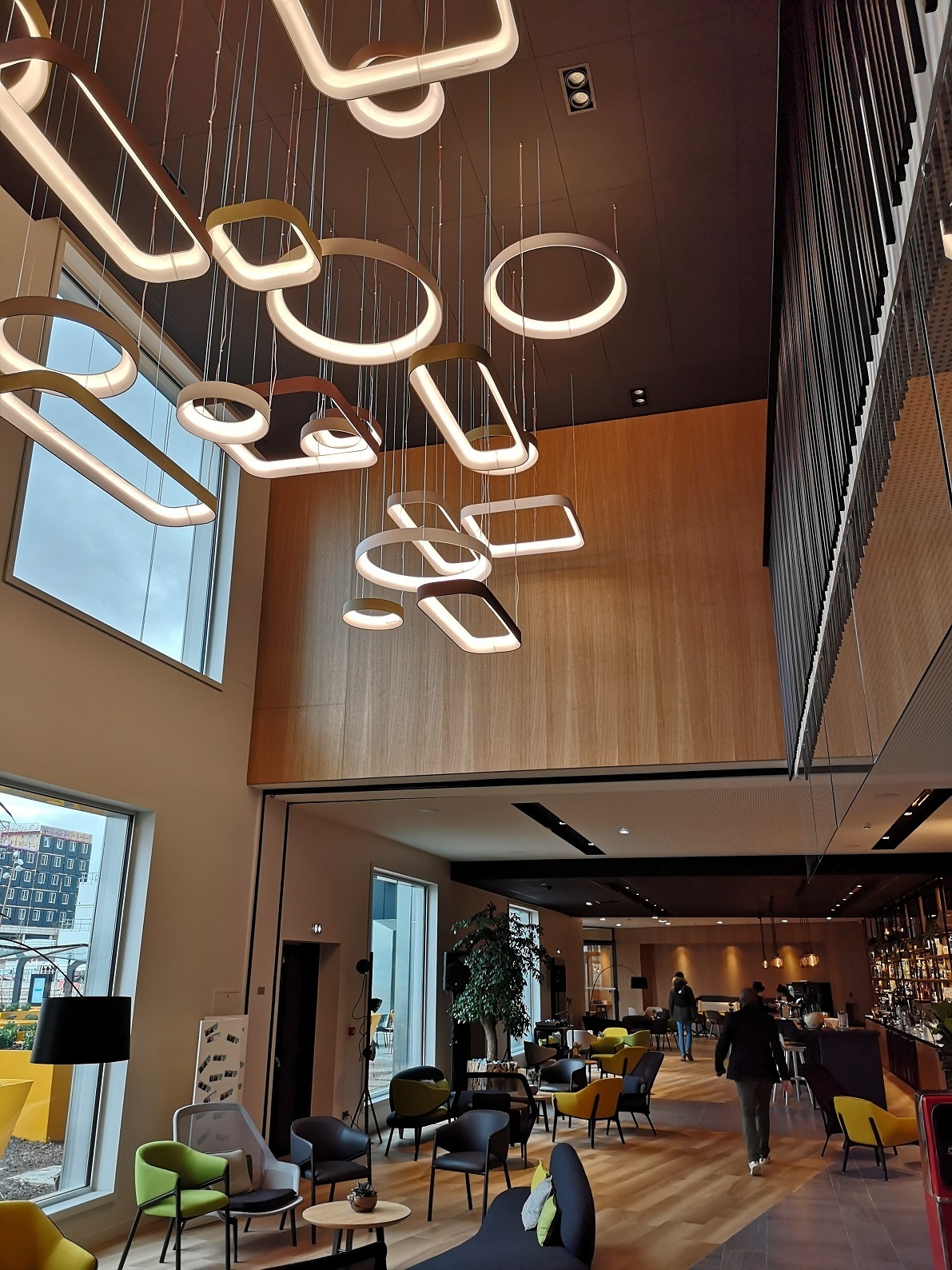 Technology is now an integral part of the hotel business. It imposes new constraints on the sector's professionals. But, it is also a strong distinguishing aspect: because people can now compare hundreds of establishments with a few clicks on Internet, access to modern digital services is an increasingly important factor in choice. Those who know how to exploit this wisely will come out winners.
In the hotel sector, the VIDELIO teams recently participated in creating the IPTV network in Cisco for the Barrière Group, which has embarked on a standardisation programme.
In early 2019, our teams delivered the INNSIDE by MELIA ROISSY where Anevia, EONA, LG and Crestron worked side-by-side to equip the reception areas.
For the first time, the Wexer Virtual Fitness system has been integrated into the Melia Infit.