Learning Center: Pernod Ricard University opens its first campus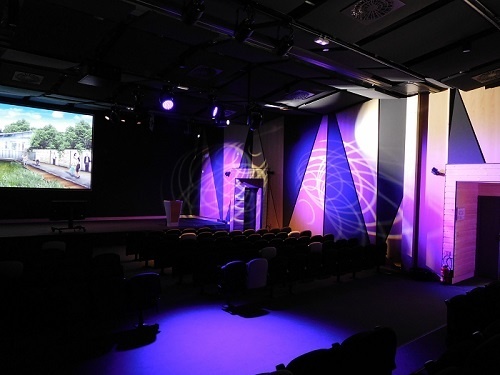 Learning Center: Pernod Ricard University opens its first campus
Pernod Ricard University, the entity in charge of talent development, opened its first campus in Domaine de La Voisine in Clairefontaine-en-Yvelines (78 ) in September 2017 to provide most of the 15,000 hours of annual training.  The 18,500 employees now have a training tool to match the Group's ambitions.

Architects: Cyril Durand-Behar Architects
Real estate developer: GSE
Project Owner's assistant: Egis
Audiovisual: VIDELIO
The campus is also accessible to customers from outside the Group through a partnership with Chateauform'. This collaboration enables the Domaine de La Voisine to cultivate the values that are dear to the Group: conviviality, ethics and entrepreneurial spirit.
LEARNING CENTER
he concept of the site is that of a casual stroll around shared spaces corresponding to different stages in a training day. It is designed around periods of working, relaxation and conviviality and features all the very latest training technologies.
MODULAR AUDITORIUM OF 350 PLACES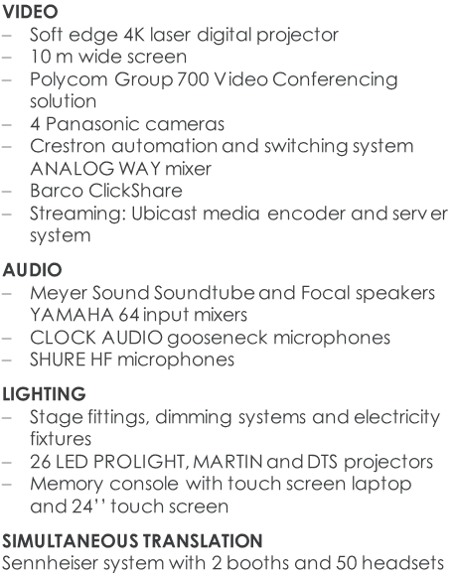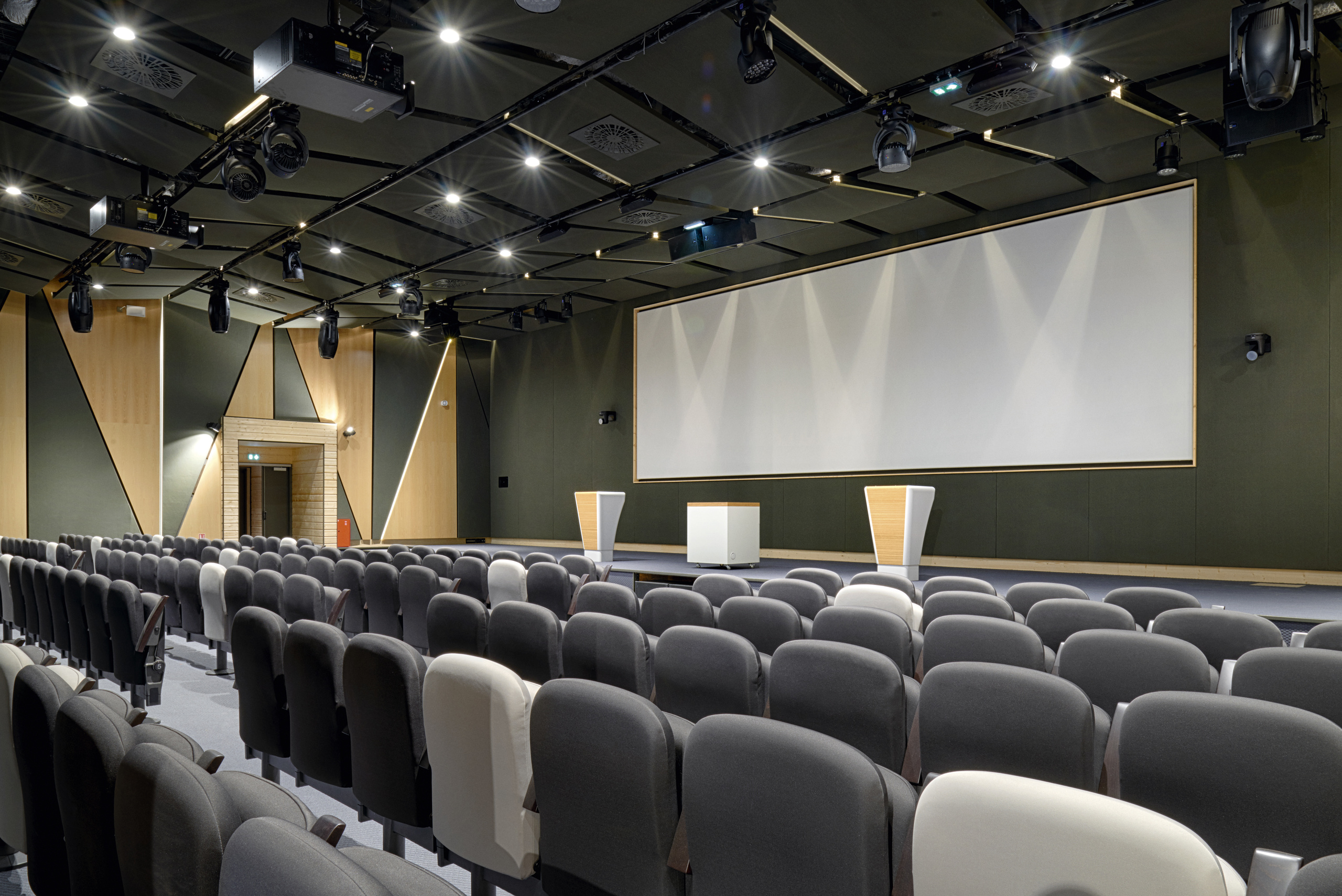 15 MEETING ROOMS
Depending on the size of the rooms, screening by video projector or on an LCD screen.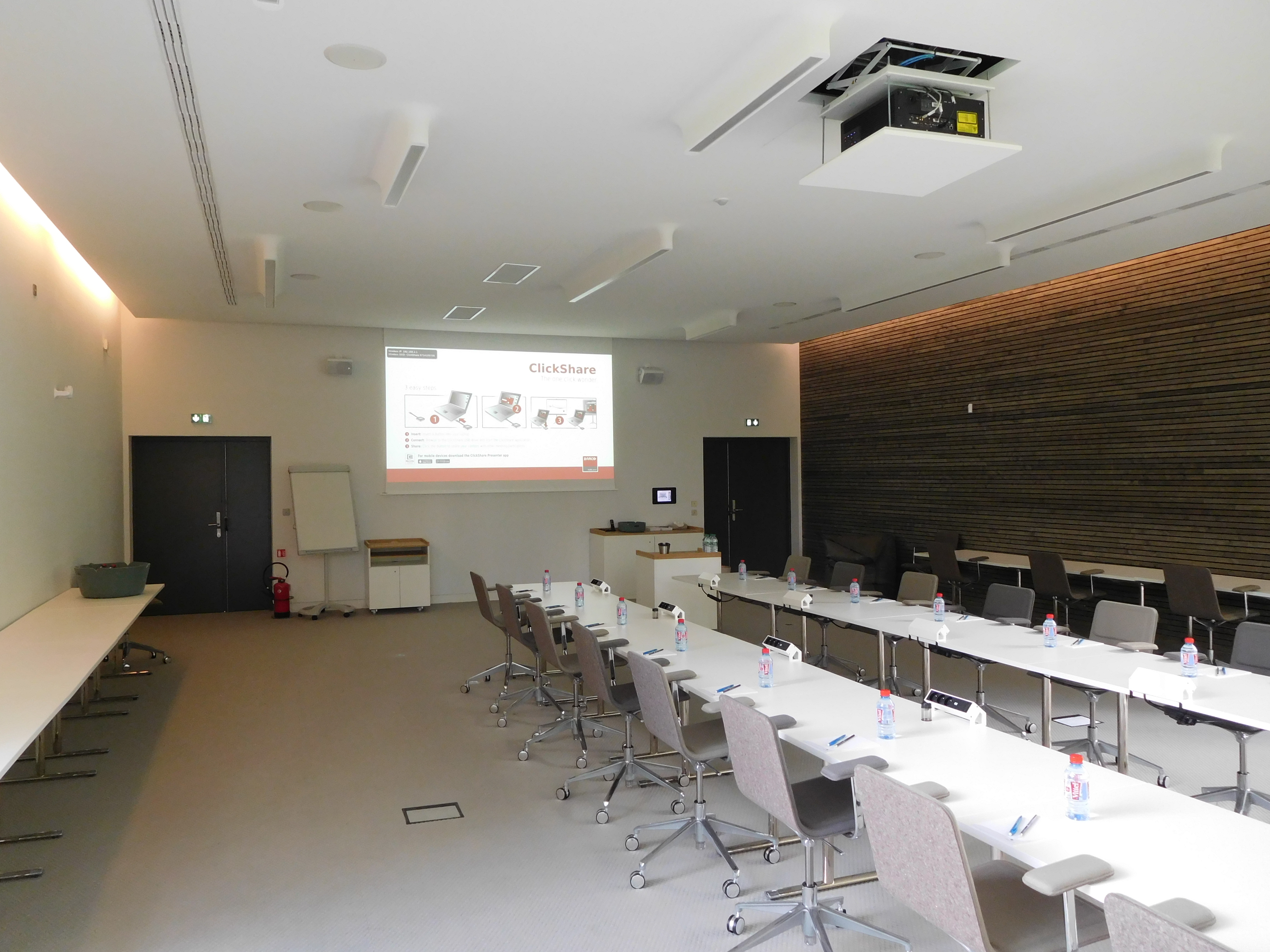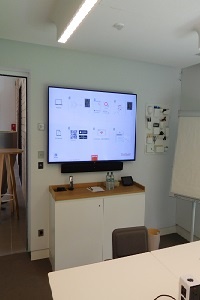 – LG 65" LCD screen or video projector with projector drop mechanism
– Barco Clikshare wireless connecting system.
– Focal 5.1 soundbar
– CRESTRON automation system with touch screen
– Development of a signage solution for the room with 10'' tablet.
– Video conference rooms are fitted out with Group700 Polycom systems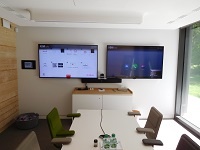 AMPHITHEATRE DE 60 PLACES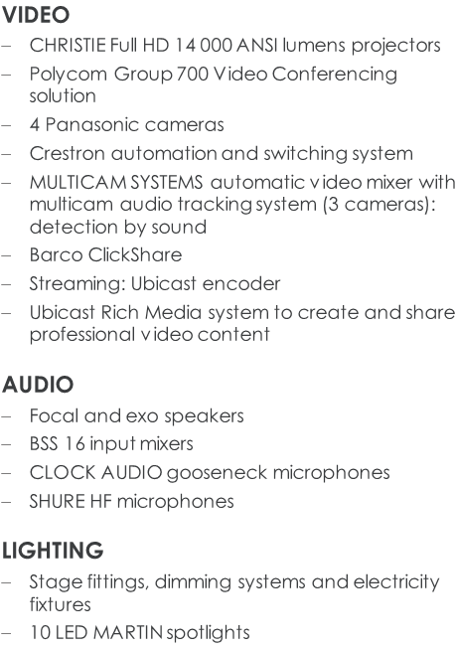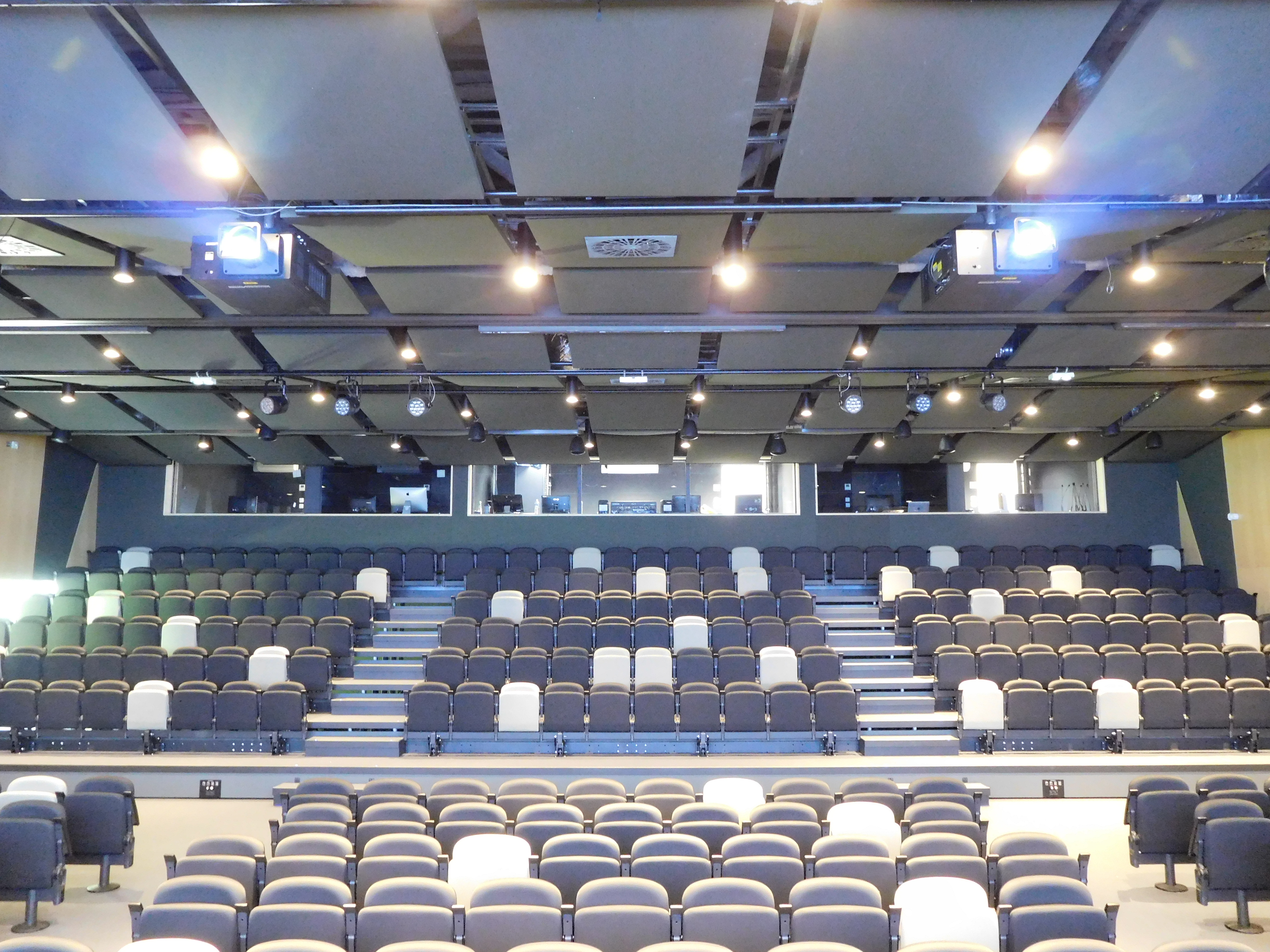 COMMON AND RELAXATION AREAS: