La Seine Musicale, a scene of indescribable grandeur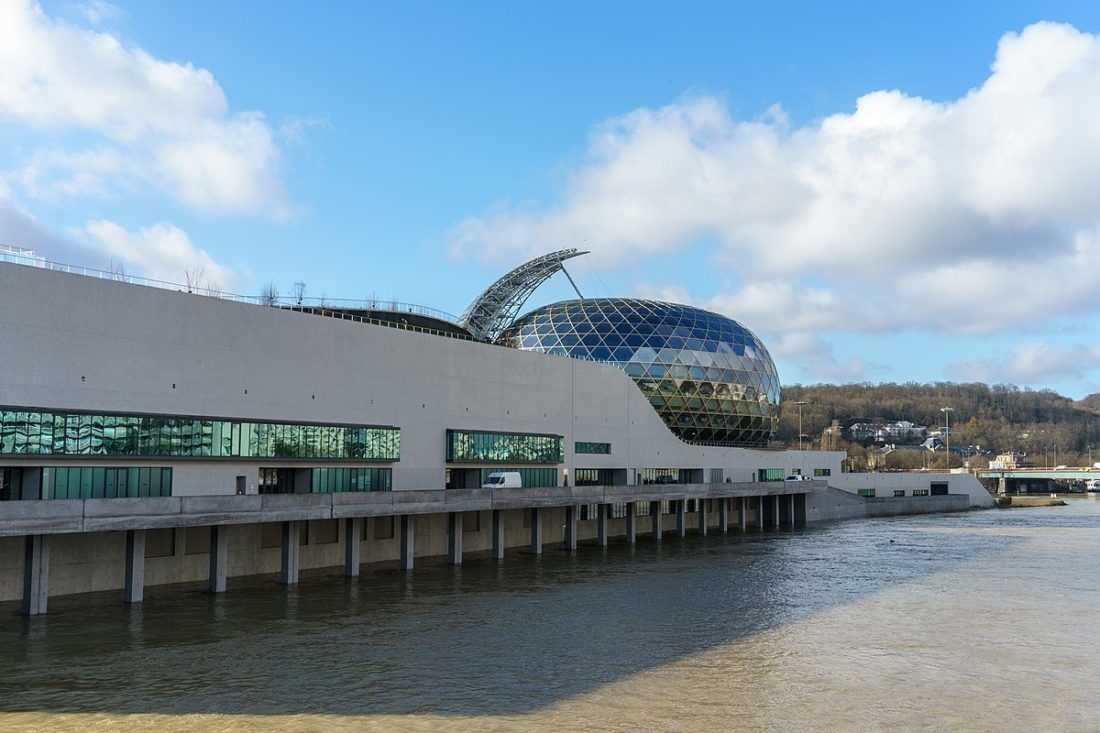 La Seine Musicale, a scene of indescribable grandeur
From engines to instruments, from noise to music. More than 25 years ago, Renault manufactured its last Supercinq in the assembly lines of its former factory on the Ile Seguin. After several years of reflection about the transformation of this space, the cultural centre finally took over the premises of this former industrial zone. La Seine Musicale opened its doors to the public on 22 April 2017 on the northern trip.
A space for multimodal creation
The new building which covers 36,500 square metres is entirely dedicated to music. It has two main concert halls: La Grande Seine which can accomodate an audience of up to 6,000 persons depending on its configuration and the 1,150-seat auditorium dedicated to non-amplified music.
"The simultaneous construction of two halls in one and the same area already makes the project unique", states Philippe Groux-Cibial, Technical Director of La Seine Musicale.
However, the project was not only designed for performance but for multimodal artistic creation as well. In addition to these two halls, the scheme also includes rehearsal rooms, event venues, recording studios and spaces for ensembles in residence.
These numerous and varied facilities make La Seine Musicale one of the only locations capable of hosting a fashion show in the morning, a conference in the afternoon and a concert in the evening. Due to its cutting edge facilities, it can even organise more events. Retractable seating, modular stages, stagelift systems and load bearing structures, LED walls which can be freely disassembled and assembled, just to name a few. The facilities have been designed to quickly adapt to various staging needs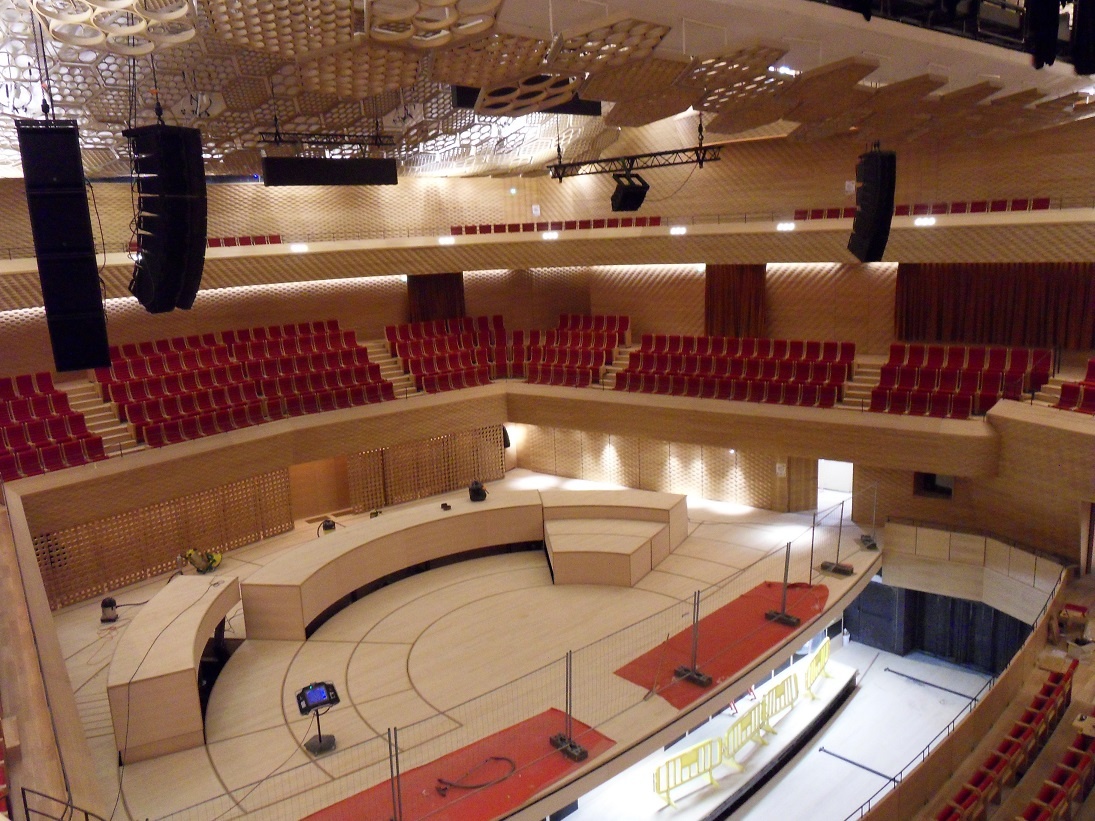 A VIDELIO Group
•    A three-fold expertise : VIDELIO teams have a perfect mastery of audiovisual techniques, the IT environment and stage constraints.
•    A critical mass: With more than 1,000 employees, VIDELIO is able to properly carry out large-scale projects.
•    French partners : VIDELIO worked with the companies Amadeus and Overline Systems for PA and intercom systems respectively..

Technological and acoustic excellence
In addition to the remarkable stages, the buildings also have leading edge connectivity: VIDELIO teams installed copper and fibre optic connection networks which interconnect the halls. All communication, audio, video and control signals are transmitted through the 350 km cables deployed. This was all the more challenging considering that the site has been divided into several sections. While some halls were completed, others were barely started. It was therefore crucial to conduct extremely detailed studies and planning to make sure nothing was left to chance and ensure that each cable was properly routed at the right place, at the right time.
The networks were physically separated to isolate the energy distribution and weak currents or virtually separated with VLAN (virtual local area network) to segment the various functions (lighting, intercoms, on-stage monitors…). Due to this mesh pattern, the general control room is able to know in real time what is going on in all the rooms, communicate with them or transmit sound in the dressing rooms and technical spaces so that artists and technicians are informed of the progress of a show.
To achieve the excellent quality worthy of La Seine Musicale, each facility was meticulously studied by VIDELIO and sound experts to ensure that no fastener, rack or equipment emitted noise likely to interfere with a performance or a recording. For instance, some camera models were set aside because their fan was considered too noisy.
Philippe Croux-Cibial emphasises that, « This project is a combination of IT and stage expertise which makes use of all the modern digital communication techniques. That is what helped us design these current and future state-of-the-art facilities ».