VIDELIO – IEC installs a technology development centre at the Village by Credit Agricole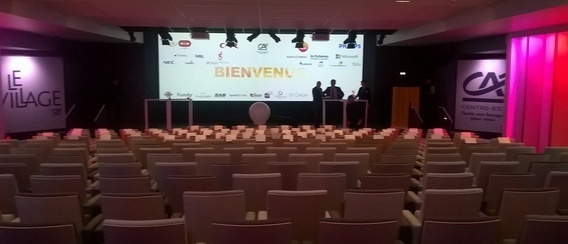 VIDELIO – IEC installs a technology development centre at the Village by Credit Agricole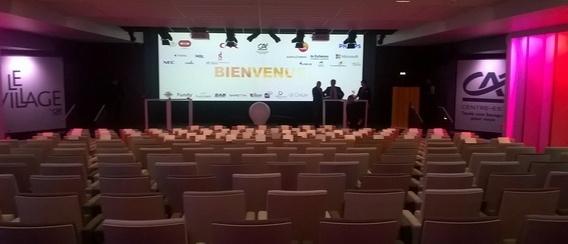 The "Villages by CA", what are they ?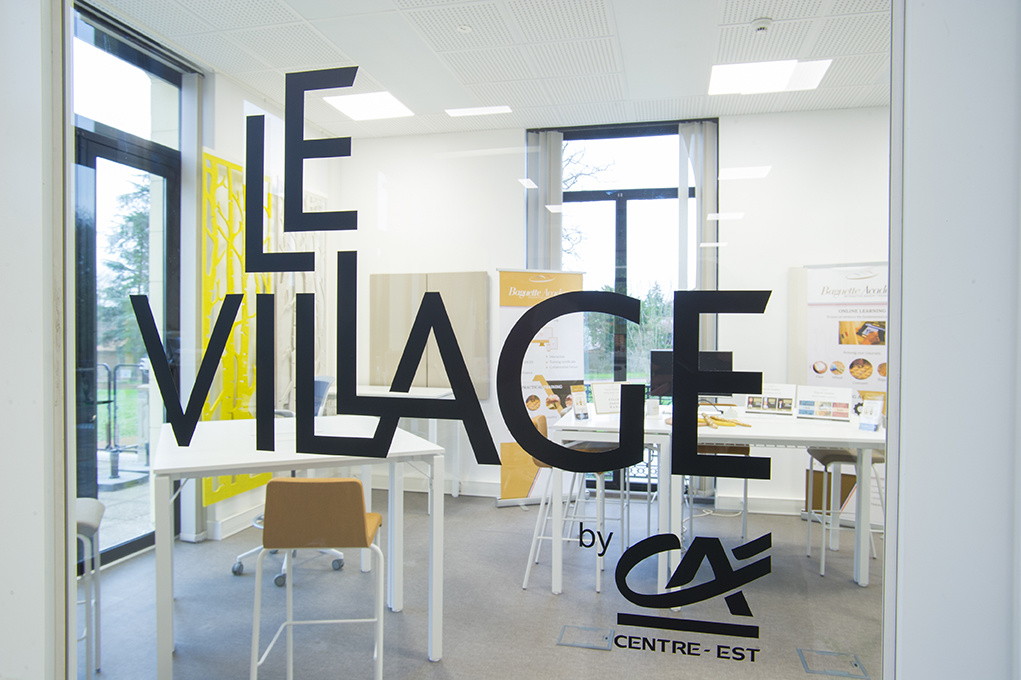 The Crédit Agricole bank's Centre Est (Centre East) branch now offers open innovation spaces named the "The Village by CA" whose purpose is to bring together startups in order to help them develop their projects.
To help the startup companies, the Crédit Agricole Centre Est has created partnerships with several large corporations such as Bouygues, SEB, Microsoft, SFR, Sanofi and Engie.
The first village was created in 2014 in Paris, followed by 6 others in Lille, Orléans, Châteaudun, Caen, St-Brieuc and Toulouse. Around 20 other villages are planned all over France by the end of 2017. To make this community of "Villages" stronger, they are tied together in a network and each site manager has been given the title of "Mayor".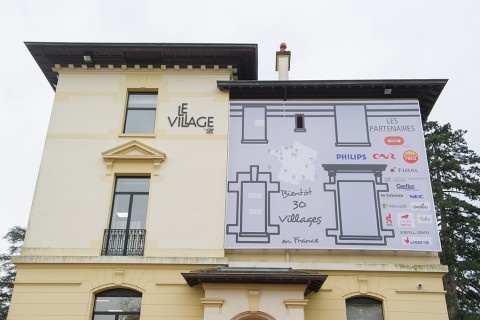 Description of the partnership "Village by CA – Centre Est "/VIDELIO-IEC, project deployment :
In its project to expand the network, the Crédit Agricole's Centre Est division opened at the beginning of 2017 the "Village by CA Centre Est" in the town of Champagne au Mont d'Or near the regional capital, Lyon.
In order to fulfill the A/V requirements of a 250 seat auditorium and 11 meeting/videoconference rooms , the Crédit Agricole Centre Est called upon VIDELIO – IEC's services.
Calling upon the resources of the design office who created the solutions for "L'Atelier Audiovisuel", VIDELIO – IEC responded to the customer's design specifications in very short time thanks to the prompt response of its technical team.
The design and ergonomics of the touch control interfaces was conceived by our teams after a functional analysis of the client's needs.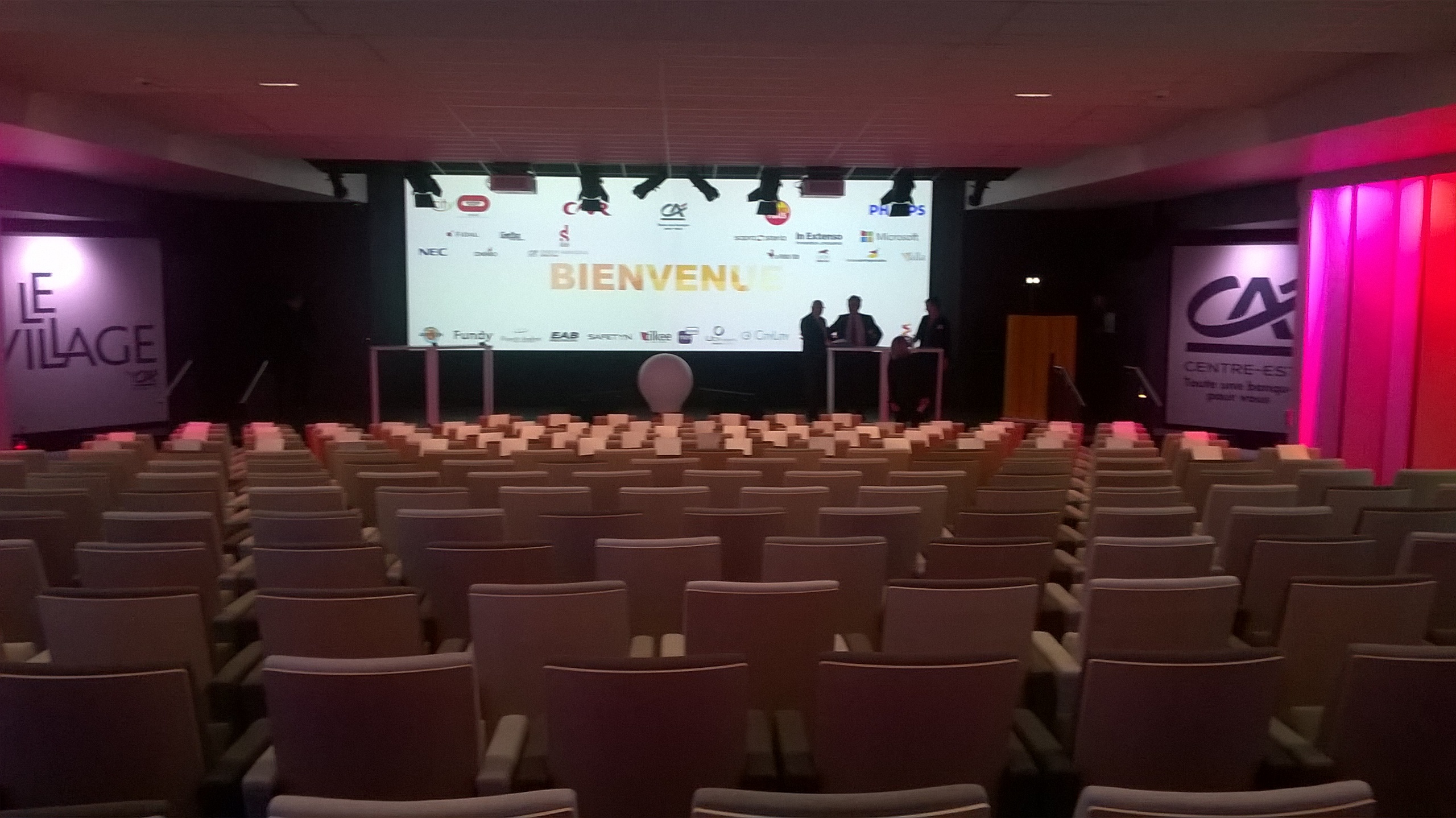 The auditorium and the meeting rooms are now fitted with :
In particular, the auditorium boasts an extremely large screen allowing a 8 m wide screen to display multiple projection windows using two NEC 10.000 Lumen Laser projectors and a Analogway interface​​.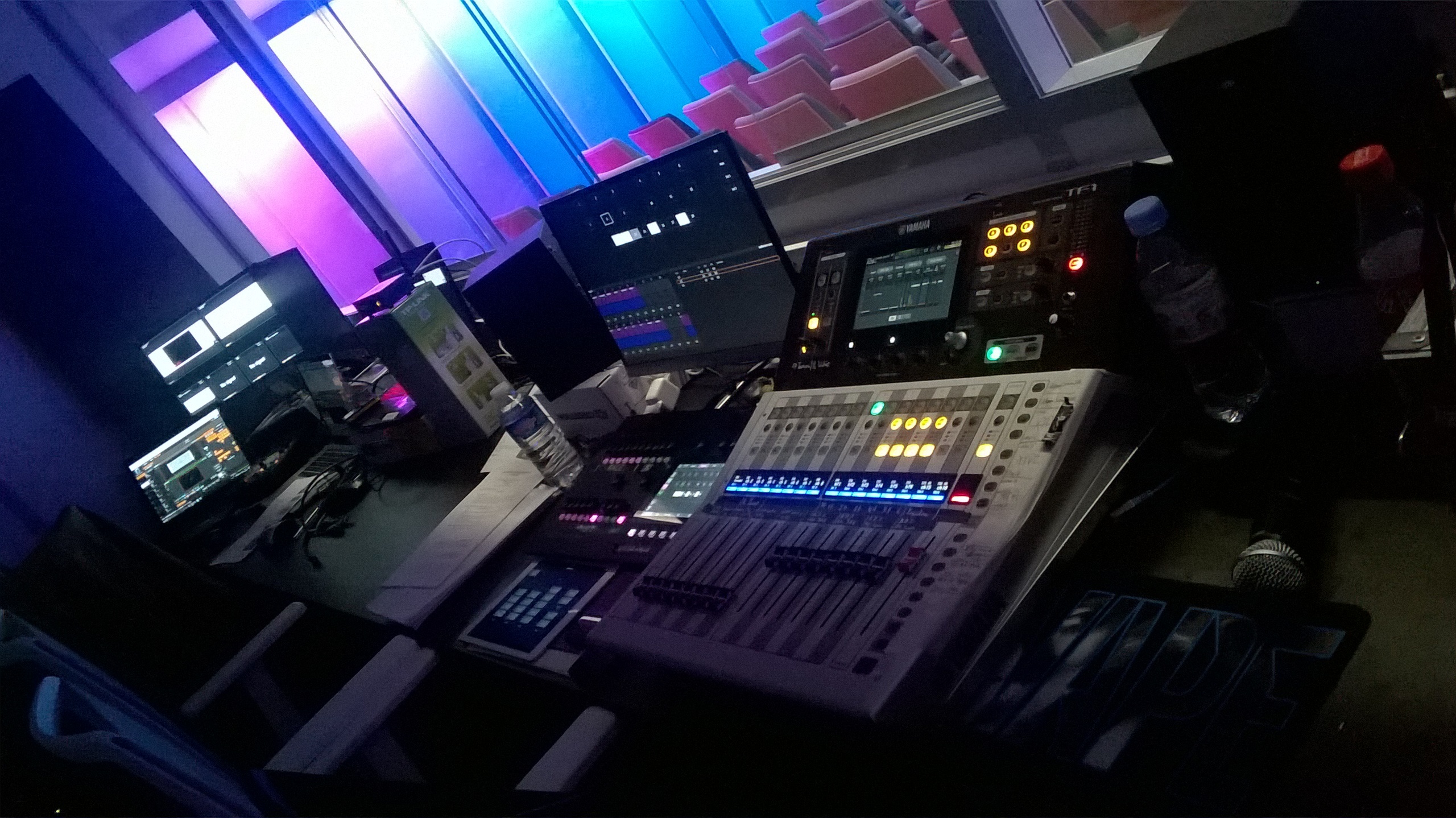 The VIDELIO – IEC teams were also in charge of the scenic lighting and audio coverage (Amadeus) of the auditorium.
Furthermore, VIDELIO – IEC also fitted the auditorium with a videoconferencing solution by Cisco.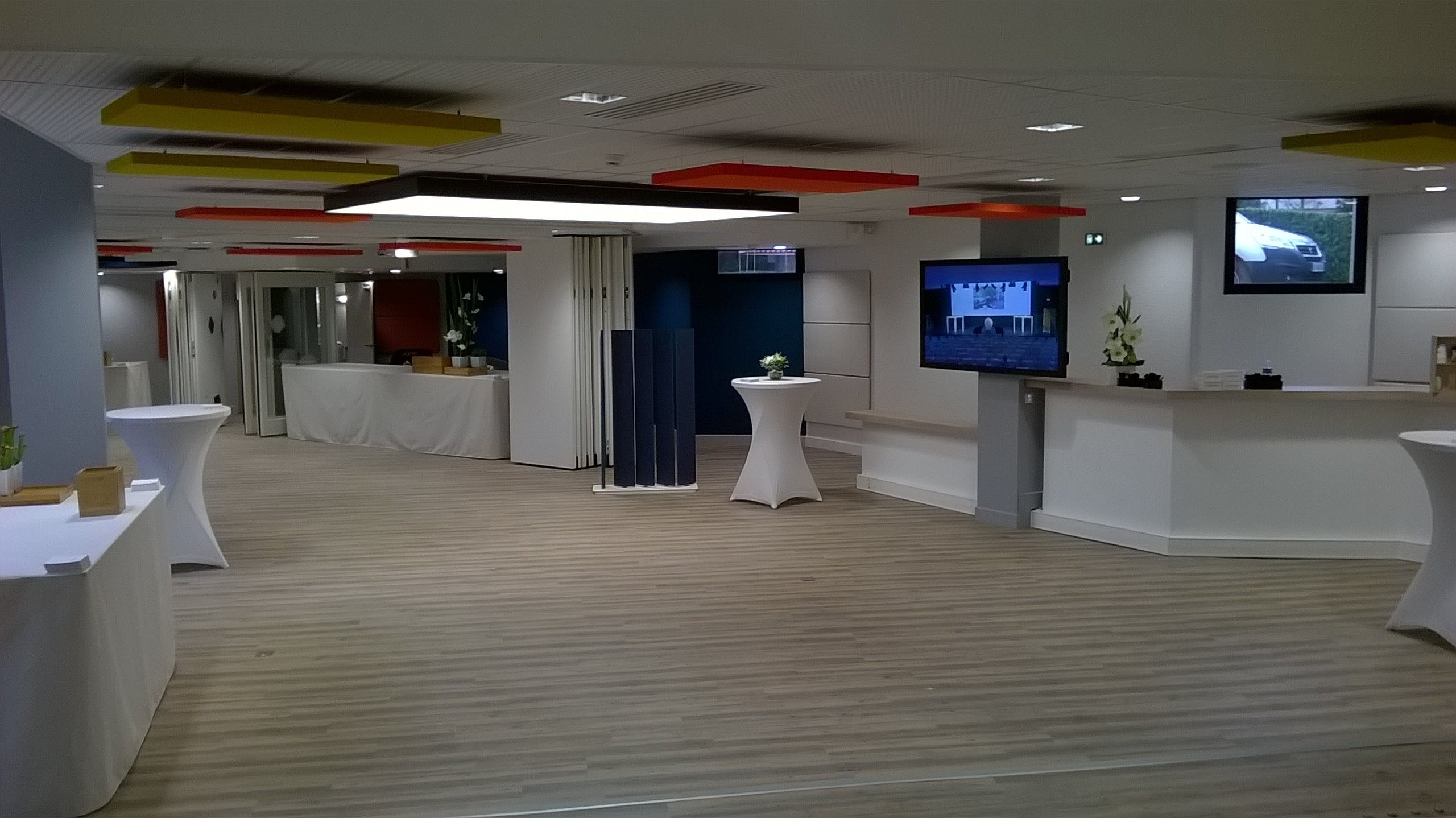 VIDELIO-IEC's primary goal : total client satisfaction
The project required only 6 weeks for total completion.
Once the equipment installed, the VIDELIO – IEC teams were also in charge of training the staff to use the new gear.
Currently, the "Village Centre-Est" already houses 12 startups and it's only the beginning as the Crédit Agricole has the ambitrion to host 600 startups over the entire country by the end of 2017.