News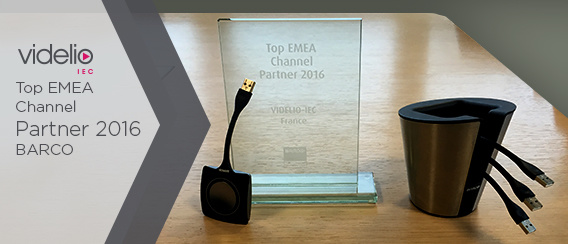 Published on 09/03/2017
Expert in wireless collaboration solutions for workspaces and conference rooms, VIDELIO – IEC is, for the 2nd consecutive year, among Barco's Top EMEA Channel Partners with the sale of over 1,000 ClickShares and growth of 25%. Out of the six companies nominated, three of which were French, VIDELIO – IEC took second place behind the German company DATAVISION.
This year, Barco is launching the ClickShare CSE-800 that will enable 8 HD images to be displayed simultaneously!
Other innovations include the possibility of connecting video sources directly, the presence of two 4K inputs and a "moderator" function to handle content circulation.
For more information, click HERE