News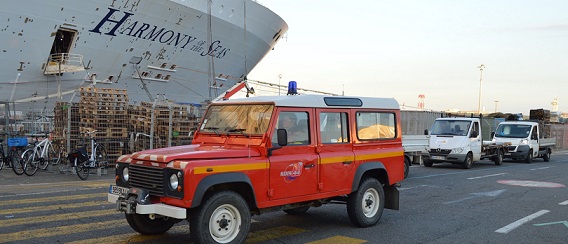 Published on 31/10/2015
On october 9th 2015, an excercise took place at the STX France site in Saint-Nazaire aboard the cruise ship « Harmony of the Seas". The goal was to test the coordination between the STX staff and Fire Brigade crews.
As a volunteer fireman since 1990 and Chief of the fire and first-aid center of Trignac, Laurent Denoual, Design Office Manager for VIDELIO - HMS joined his team to participate to the excercise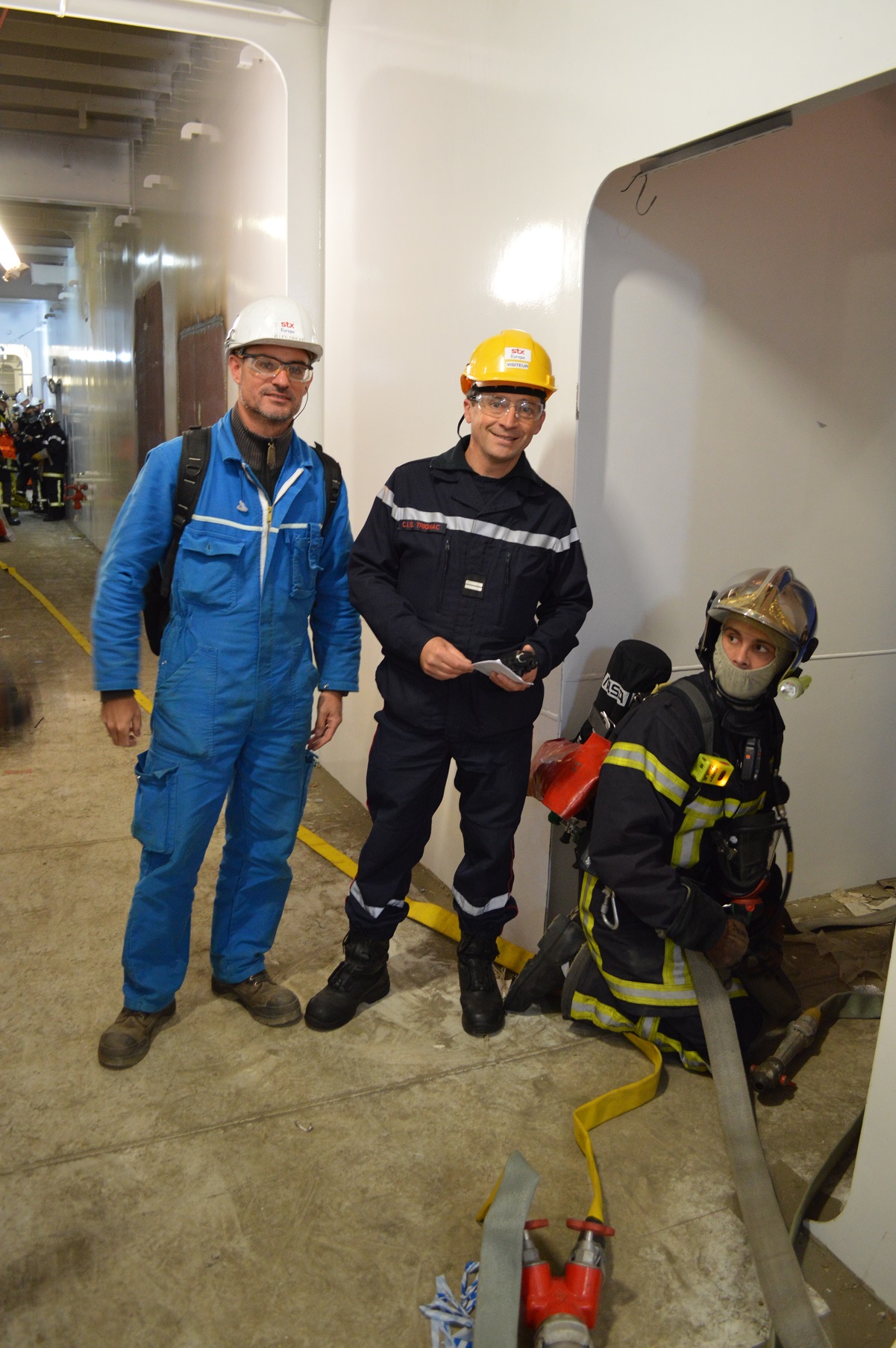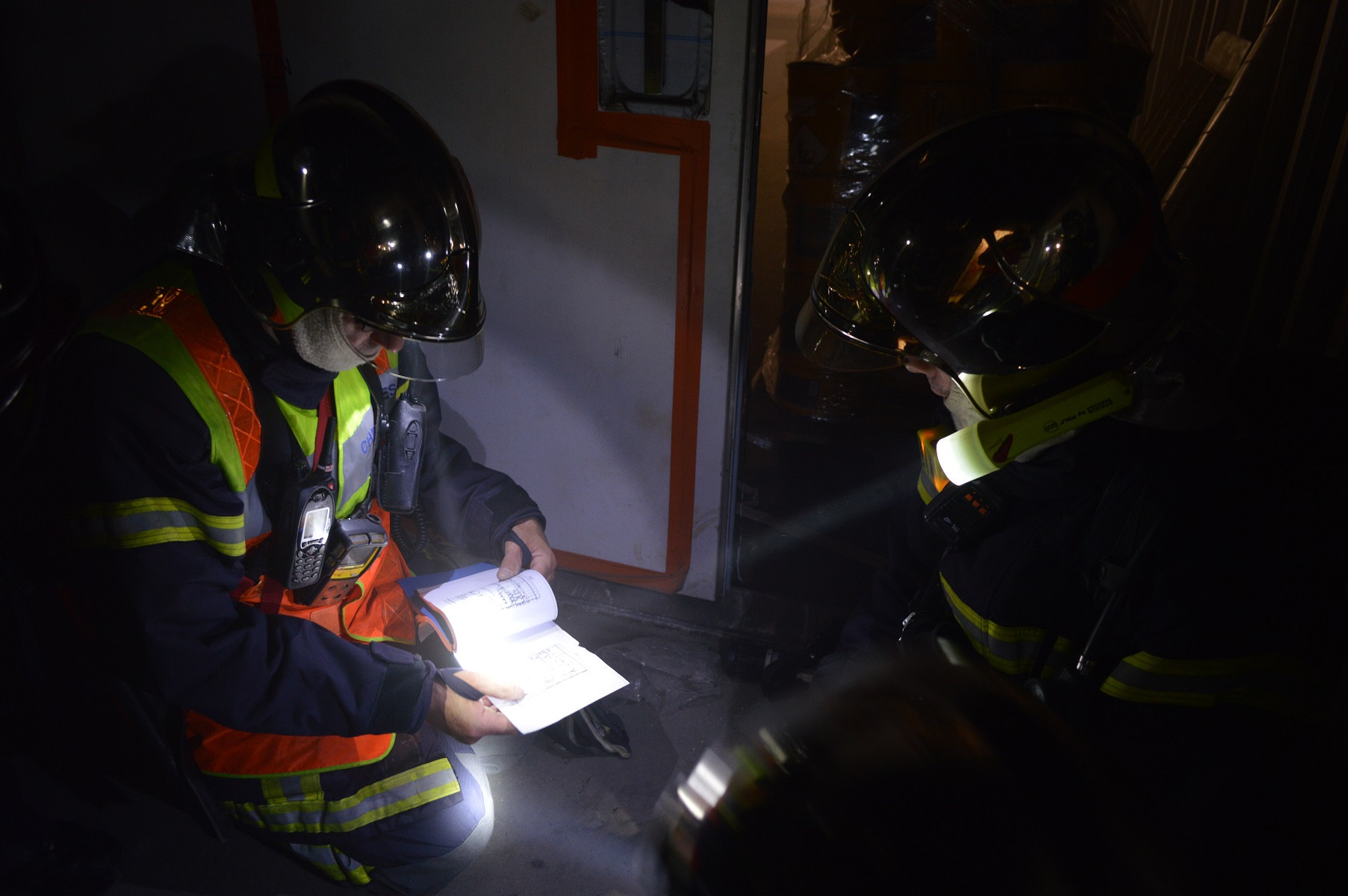 The exercise consisted in simulating a fire starting on deck 5 (section 1) with one or two people missing.
The STX first-aid team accomplished the first reconnaissance actions.
They were very quickly supported by the firemen in order to research the missing staff and extinguish the fire.
Several fire-fighting vehicles were mobilized as well as teams specialized in ship fires and a command station was established.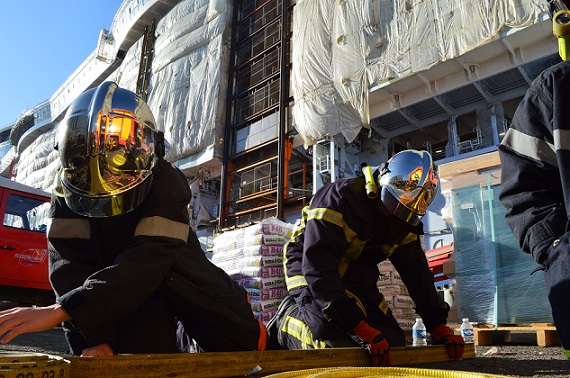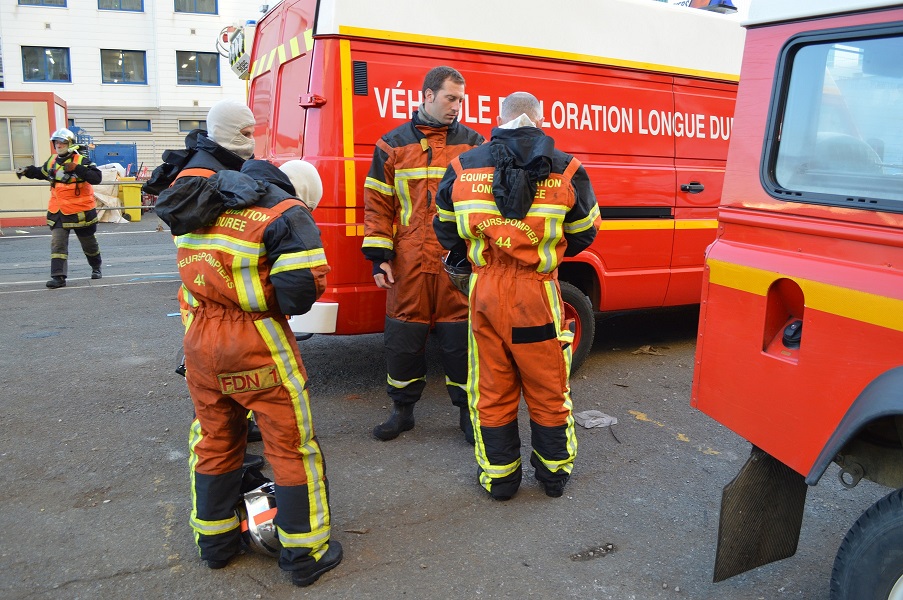 Many of the volunteer firemen work on the STX site, either directly in conjunction with the security services or by occupying other functions as is the case for Laurent whose two delegate firemen are employees of STX.

The volunteer firemen bring a true added-value to the company with their fire-prevention actions, advices and rules about fires and assistance to persons in need of help
Please be aware that firemen are eager to recruit volunteers all over France. Please visit them in your county of residence, you will be very well greeted indeed.