News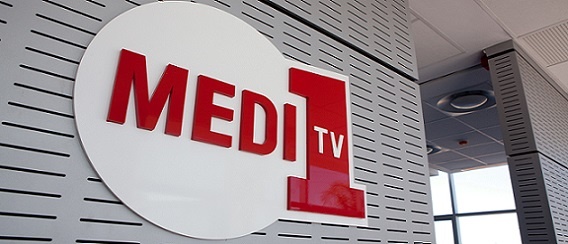 Published on 22/06/2015
TV Channel MEDI1 TV is consolidating its leadership with modernising its production facilities
TV Channel MEDI1 TV has Just approved the renewal of its entire production system.
The channel, based in Tangier, voted favourite brand of the Moroccan people at the prestigious Morocco Awards 2015, is an « infotainment » channel with a strong emphasis on information. The broadcasts are in Arabic and French.
By building a new production system, MED1 TV is strengthening its position as one of the leading Maghreb and African chains.
It is the French Videlio-Preview that has been selected to manage this modernisation operation.
This complete overhaul of its production systems will allow the channel to create better program productions and to have more modern facilities in line with the ambitions of the regional leadership.
About MEDI1 TV
Medium citoyen and innovative, MEDI1 TV has experienced strong growth since its launch in 2006. Being the only private Moroccan TV station, it has developed a remarkable impression in a short time in Morocco, the Maghreb and also for Moroccan citizens, living abroad. The innovative programs have also allowed them to rise as one of the national leaders in digital technology.
For more information, click here
About VIDELIO-Preview
VIDELIO-Preview operates in the entire field of digital media solutions. As a true engineering and integration specialist in Broadcast?IT and digital archiving, VIDELIO-Preview designs, maufactures, integrates and maintains fixed- and mobile TV systems.
For more information, click here